Pecan pie is probably not the first dessert that comes to mind in the summertime.  But it's my hubby's all-time favorite, so for Father's Day this year?  Pecan Pie Bars.  And let me tell you, they taste just as good coming up on the Fourth of July as they do around Thanksgiving.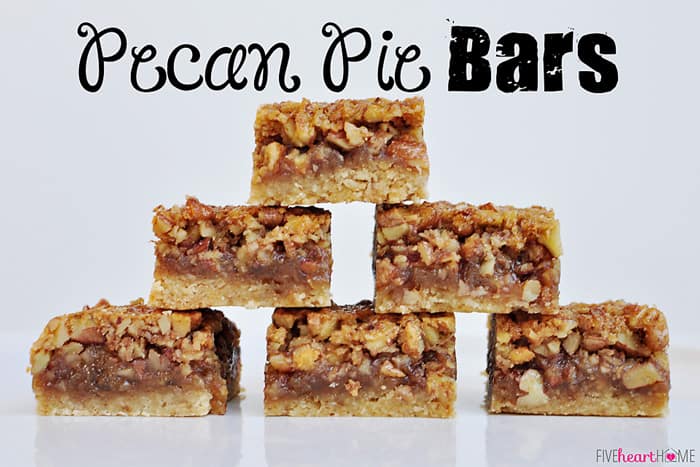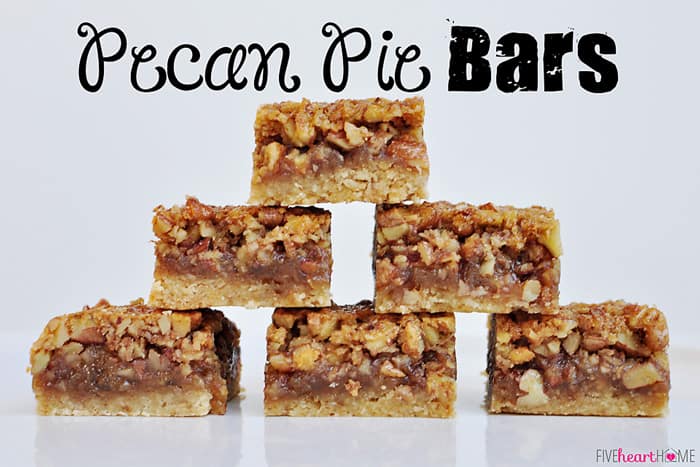 To be perfectly honest, I've never been a huge fan of pecan pie, but I find these pecan bars quite irresistible.  They are sweet but not cloyingly so and buttery but not heavy.  The crust resembles pecan shortbread and the filling has the perfect ratio of gooey syrup to toasty nuts.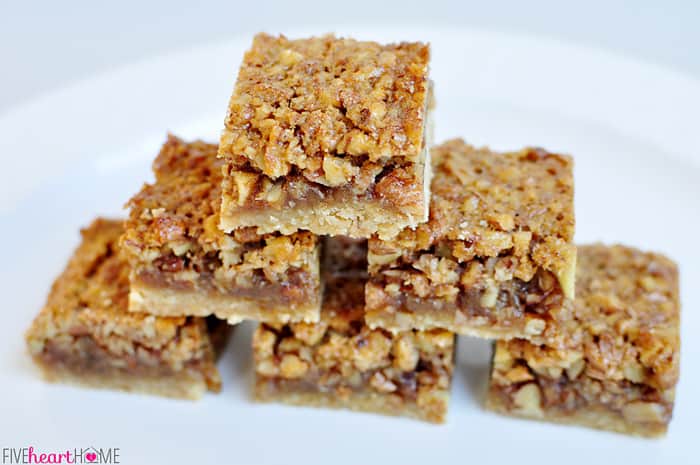 The recipe I adapted this from includes instructions for roughly chopping the pecans.  However, early on in my relationship with my pecan pie expert future husband, I learned that a proper pecan pie (or bar) has nuts chopped so finely that they practically form a veneer that cracks when you cut into it.  That's the way his sweet Nanny used to make her pies, so I know it's right.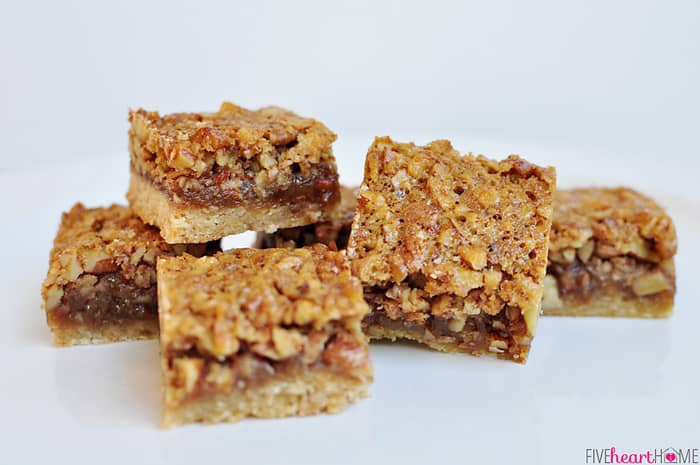 If you're a fan of pecan pie, these bars are a must-try.  And if you're not…well, they just might change your mind.
 Adapted from Baking Illustrated.