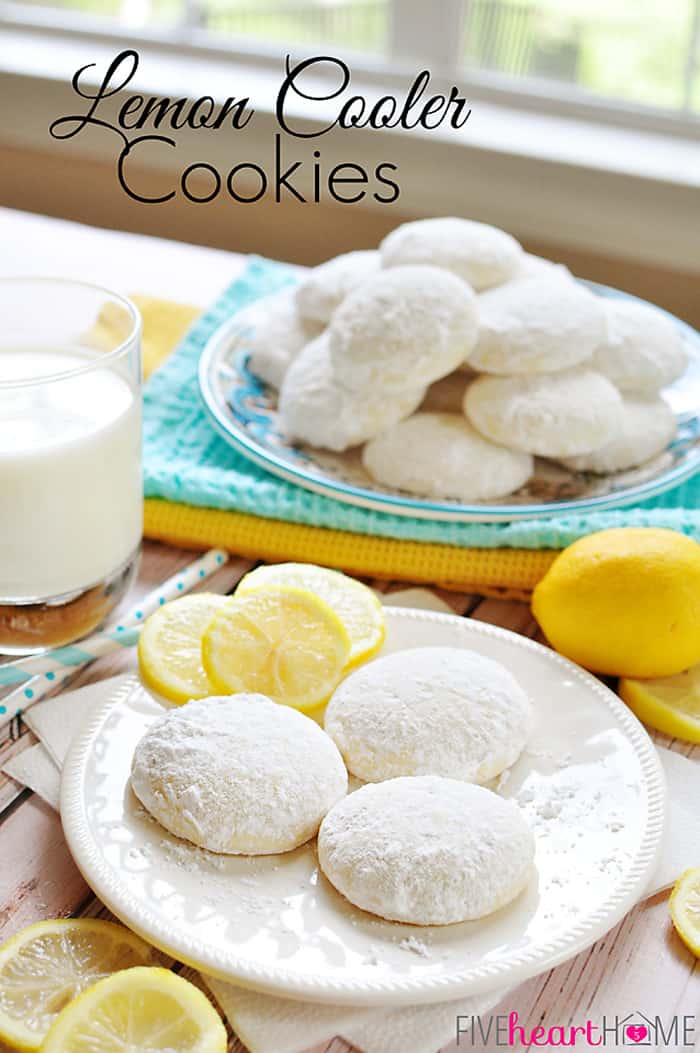 Soft, puffy Lemon Coolers are bursting with lemon juice, lemon zest, & real butter and coated in lemon-infused powdered sugar, making them the perfect summertime cookies!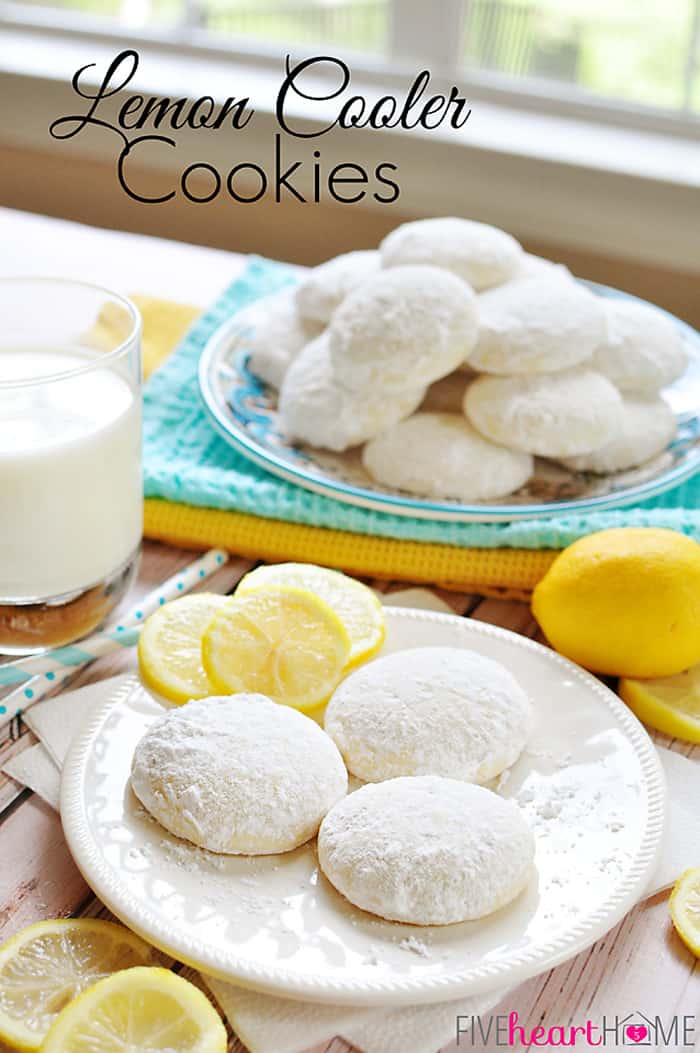 Okay, friends…I'm going to date myself with this one. Today's recipe was inspired by a discontinued, boxed cookie that was popular in the 70s, 80s, and early 90s. Who remembers Lemon Coolers in all of their crunchy, sweet and tangy, powdered sugary glory? While my mom didn't treat us to store-bought cookies all that often growing up, on the rare occasions I got my hands on a box of those babies, they were gone in no time. And it wasn't like I was sharing them, since they typically ended up stashed under my bed. Tell me I'm not the only one?
So, nostalgic gal that I am, I decided to see if I could recreate those fondly remembered Lemon Coolers of my childhood. And you know what? I determined that it's hard to replicate the flavors of shortening and artificial ingredients when you insist on baking with real sugar and butter and lemon. Thus, my cookies are not exactly copycats…but I think they're pretty darn good — nay — even better! With a tender interior and crisp exterior, lots of lemon flavor, and a generous blanket of powdered sugar, I'm no longer all that sad about the discontinuation of my beloved Lemon Coolers. Nope, I think I'll take this 2014 upgrade any day!
You may recall that I'm contributing a monthly post over at Uncommon Designs this summer, so I hope you'll hop over today to say 'hi' to Trish and Bonnie and grab this recipe while you're there! And I hope that you all have a fabulous 4th of July tomorrow, and a fun weekend celebrating!!!
Click here for the recipe >>> Lemon Cooler Cookies
* * * * * * * * * *
More Summer Favorites