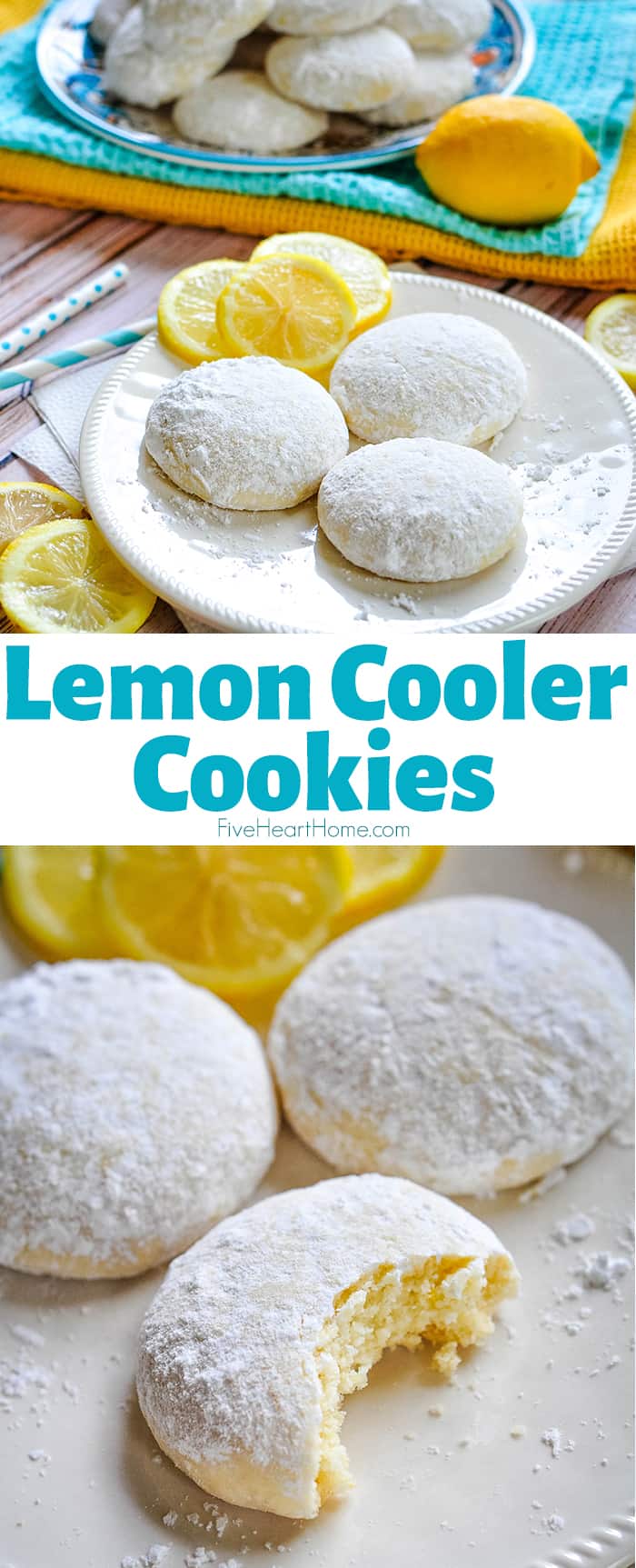 Lemon Cooler Cookies are soft, tender cookies bursting with fresh lemon and real butter, then coated in lemony powdered sugar!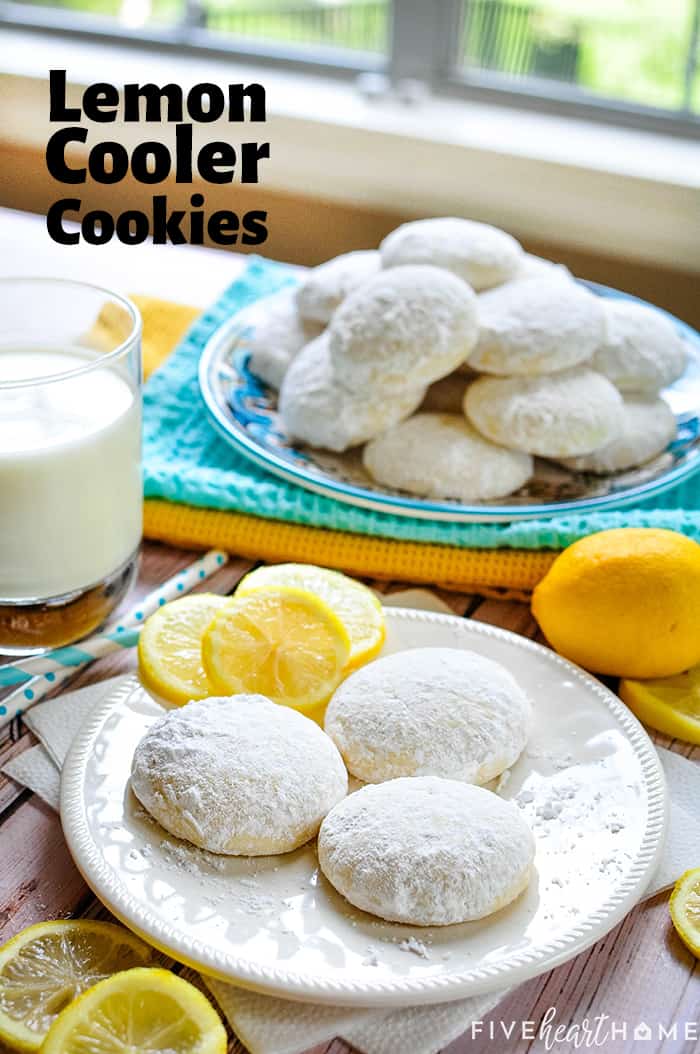 Okay, friends…I'm going to date myself with this one. Today's recipe was inspired by a discontinued, boxed cookie that was popular in the 70s, 80s, and early 90s. Who remembers Lemon Cooler Cookies in all of their crunchy, sweet-and-tangy, powdered sugary glory?
While my mom didn't treat us to store-bought cookies all that often growing up, on the rare occasions that I got my hands on a box of those babies, they were gone in no time. And it wasn't like I was sharing them, since they typically ended up stashed under my bed. Tell me I'm not the only one?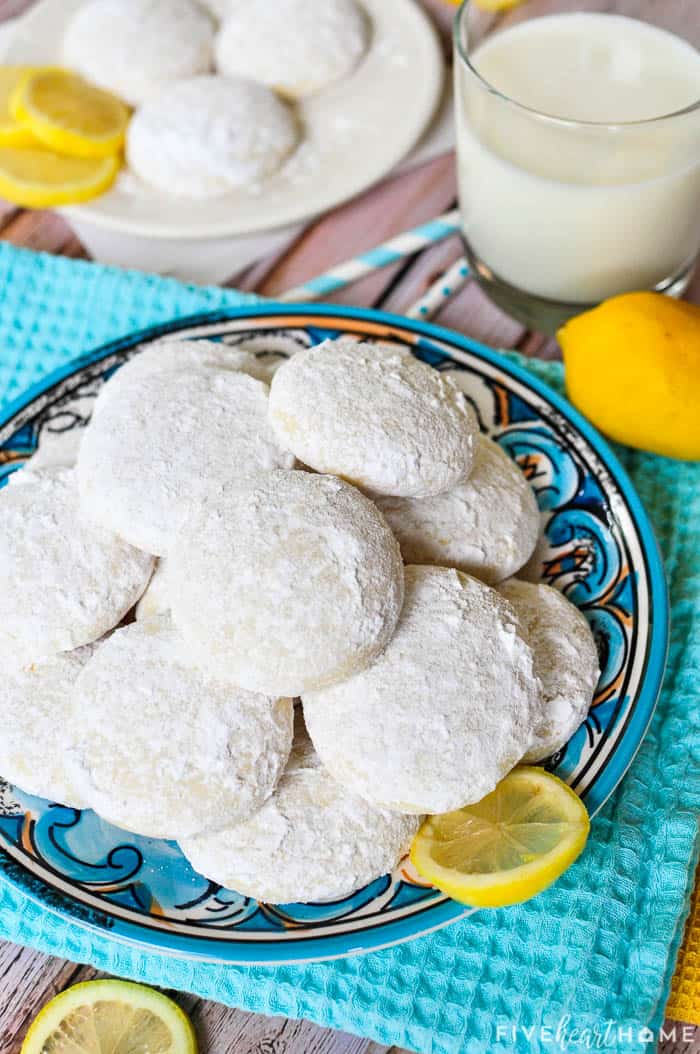 So, nostalgic gal that I am, I decided to see if I could recreate those fondly remembered Lemon Cooler Cookies of my childhood. And you know what? I determined that it's hard to replicate the flavors of shortening and artificial ingredients when you insist on baking with real sugar and butter and lemon. 😉
Thus, my cookies are not exact copycats, but I think they're pretty darn good — nay…even better — than the originals!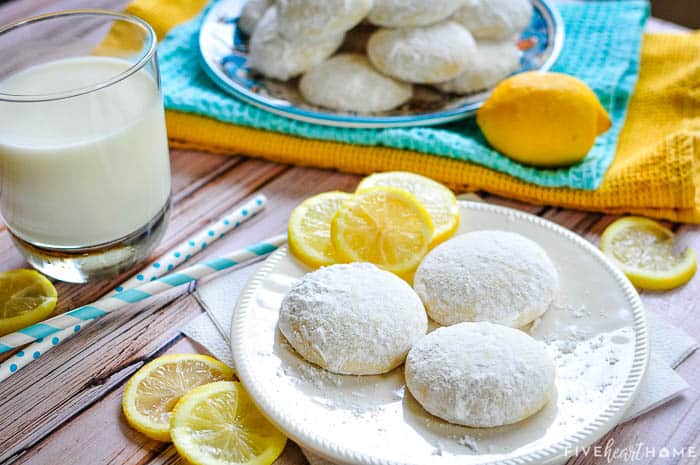 Ingredients
These cookies are softer and thicker than the Sunshine brand Lemon Coolers that inspired them. They boast a tender, shortbread-like texture, a crisp exterior, loads of lemon flavor, and a generous blanket of powdered sugar.
Butter. These cookies rely on real butter instead of shortening, which keeps them tender rather than crunchy. Be sure your butter is at room temperature.
Powdered sugar + granulated sugar.
Eggs. Again, eggs are best added at room temperature. I just put them in a bowl of warm water for a few minutes to remove the chill.
Extracts. Both pure vanilla extract and lemon extract contribute flavor to this recipe. The lemon extract provides an extra lemony punch, but you may leave it out if you don't have any on hand.
Cake flour. If you don't have cake flour, you can easily make your own.

Measure 3 cups of regular flour into a bowl. Use a tablespoon to remove 6 tablespoons of flour from the bowl…just put it back into your flour container. Then add 6 tablespoons of corn starch to the bowl, to replace the flour you removed. Sift the flour and cornstarch mixture into another bowl by pouring it into a fine mesh strainer and tapping it with the palm of your hand. Repeat this process 4 to 5 more times until mixture is well combined and aerated. Proceed with recipe using your homemade cake flour.
Alternatively (and I have not tested this), some people have reported successfully making this recipe with regular all-purpose flour instead of cake flour.


Baking powder.
Salt.
Lemon juice. Bottled lemon juice will work just fine in this recipe. However, since you'll already need several lemons for the zest, I recommend using freshly-squeezed lemon juice from those same lemons. You'll want to zest them before cutting them in half and juicing them.
Lemon zest. Finely grated lemon zest works best in this recipe, particularly in the powdered sugar coating. Either use a microplane for zesting, or — if your zest is coarse — finely chop it with a knife before adding it to the recipe.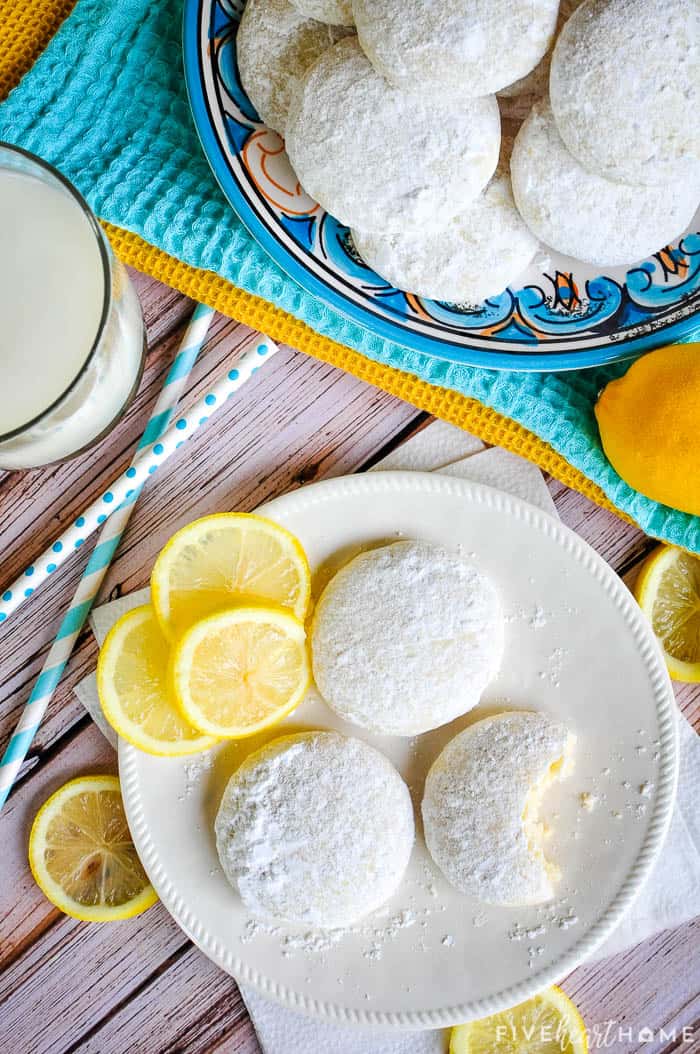 How to Make Lemon Cooler Cookies
These drop cookies involve a few easy steps, but they're so worth the little bit of time they require!
Beat together the butter and sugars until light and fluffy.
Blend in the eggs and the extracts until smooth.
Stir in the dry ingredients and the lemony goodness.
Space out balls of dough on lined cookie sheets and flatten slightly.
Bake and allow to cool for a few minutes.

Coat with powdered sugar, finish cooling, and enjoy!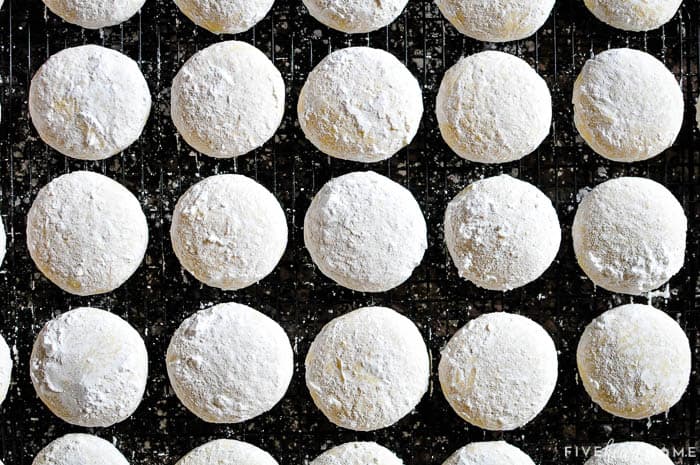 And there you have it, folks! I hope you love these little gems as much as my family does.
I have to say, they definitely fill a void in my lemon-loving heart. In fact, I'm no longer sad about the discontinuation of those beloved Lemon Cooler Cookies of my youth. Because — childhood nostalgia aside — you just can't beat a homemade update made with real ingredients. 🙂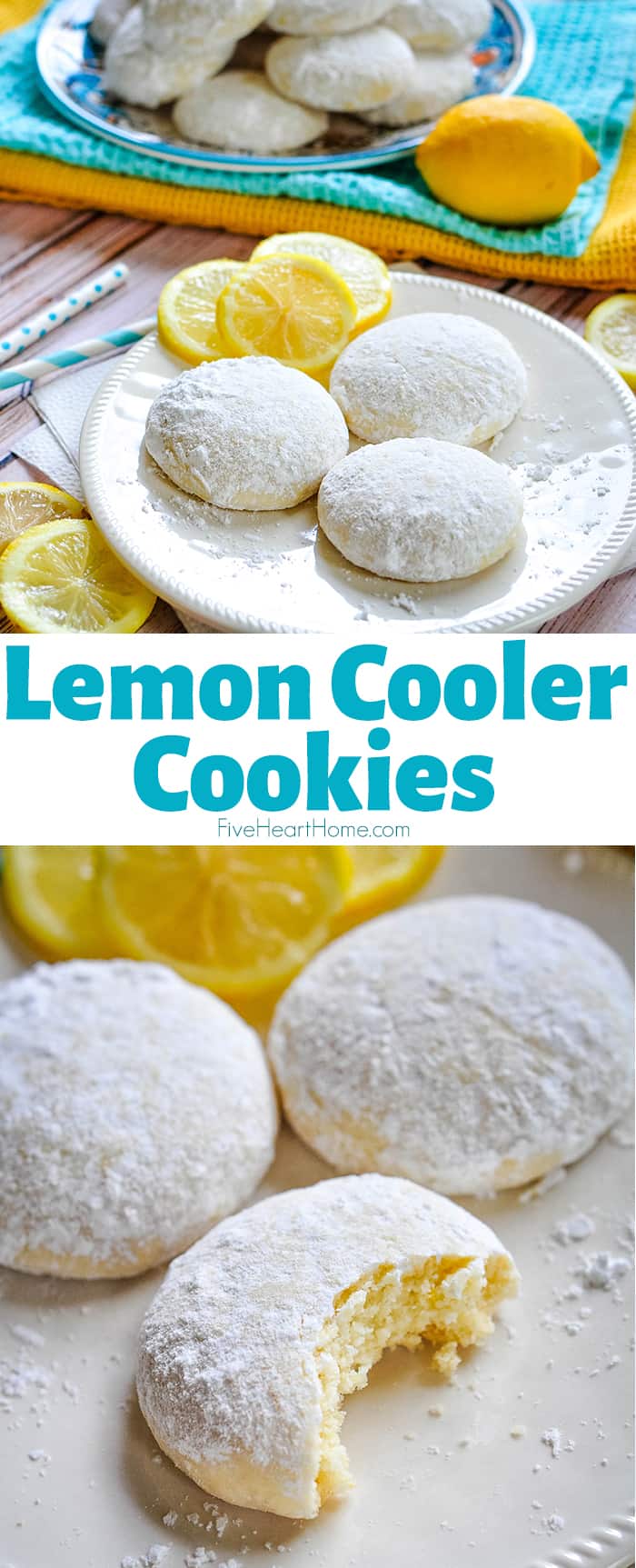 More Lemon Favorites
Adapted from Food.com. This recipe was originally shared at Uncommon Designs Online on July 3, 2014. Post updated here on May 19, 2020.