This easy, scrumptious Lemon Pound Cake is soft and moist with a golden exterior and a tangy lemon glaze…the perfect dessert recipe for spring or summer!

The time has arrived for all things lemon! I don't know what it is about springtime and the approach of Easter, but this time of year always gives me a hankering for lemon recipes of any kind…and particularly desserts. And this year, that means a delectable, from-scratch Lemon Pound Cake!
It's hard to beat a good pound cake, but sometimes it's not so simple to create a good pound cake. Luckily, today's recipe is beyond good…it's downright delicious. Annnnd it's easy to make, to boot!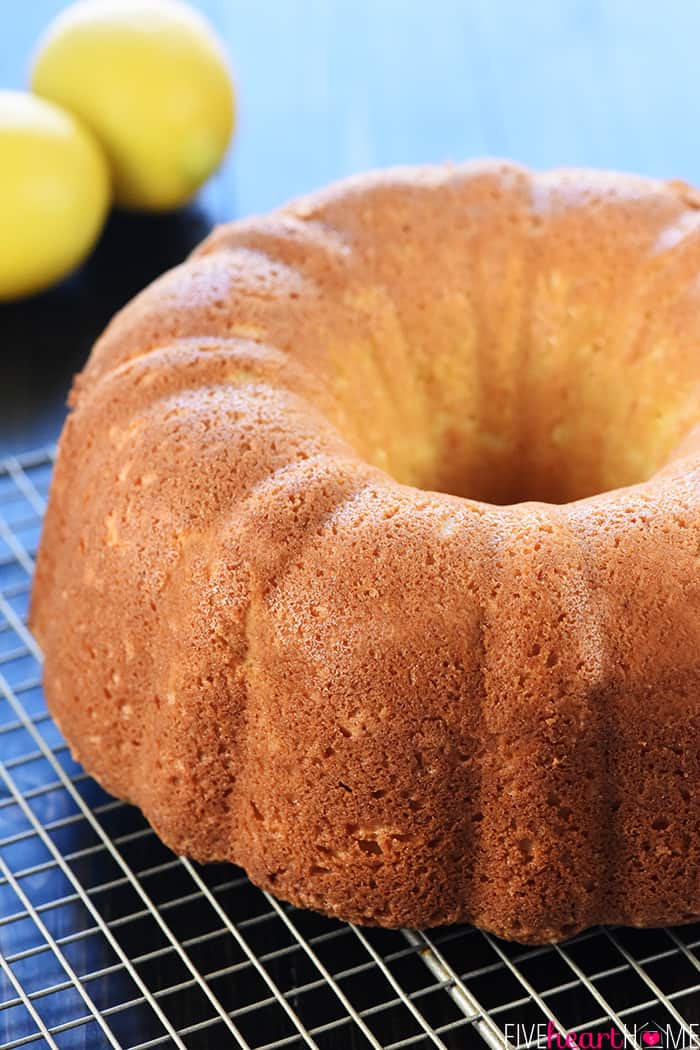 To create it, I took a classic sour cream pound cake recipe made in a bundt pan — the kind you'd likely find in your grandmother's recipes files or old church cookbooks — and gave it a lusciously lemon twist. That means that this here pound cake is from-scratch and 100% homemade…no cake mix or pudding mix in the mix — heh.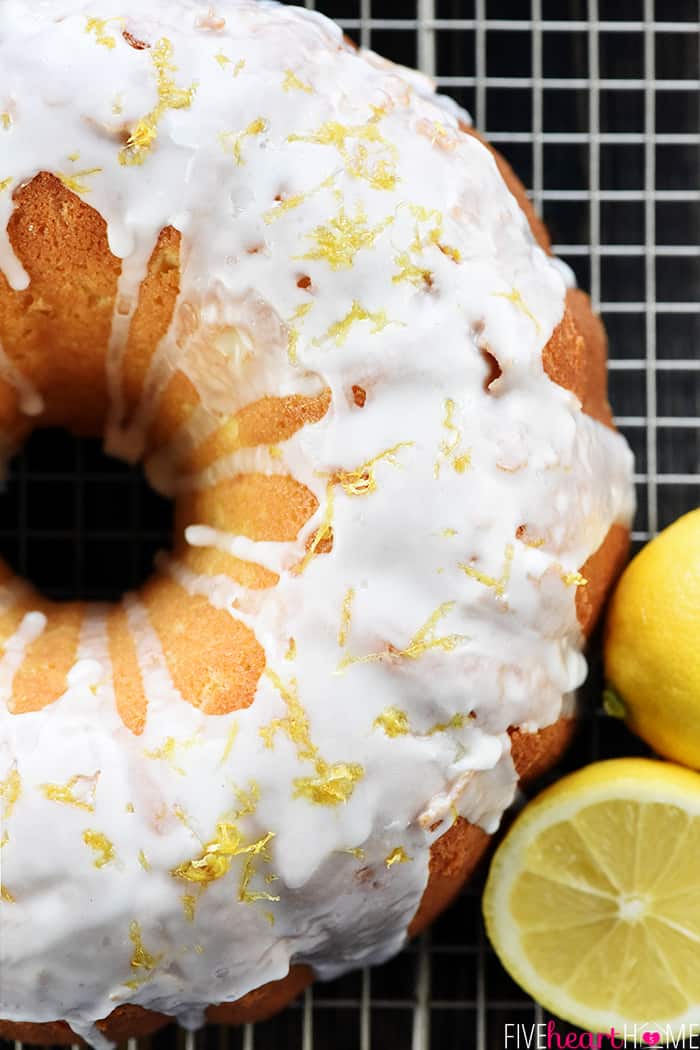 This traditional pound cake gets its soft, dense texture and moist crumb from a combo of butter, sour cream, and half a dozen (yep — six of 'em) eggs. I decided to slightly decrease the sugar in the original recipe and my cake still turned out nice and sweet with a decidedly crisp, golden crust.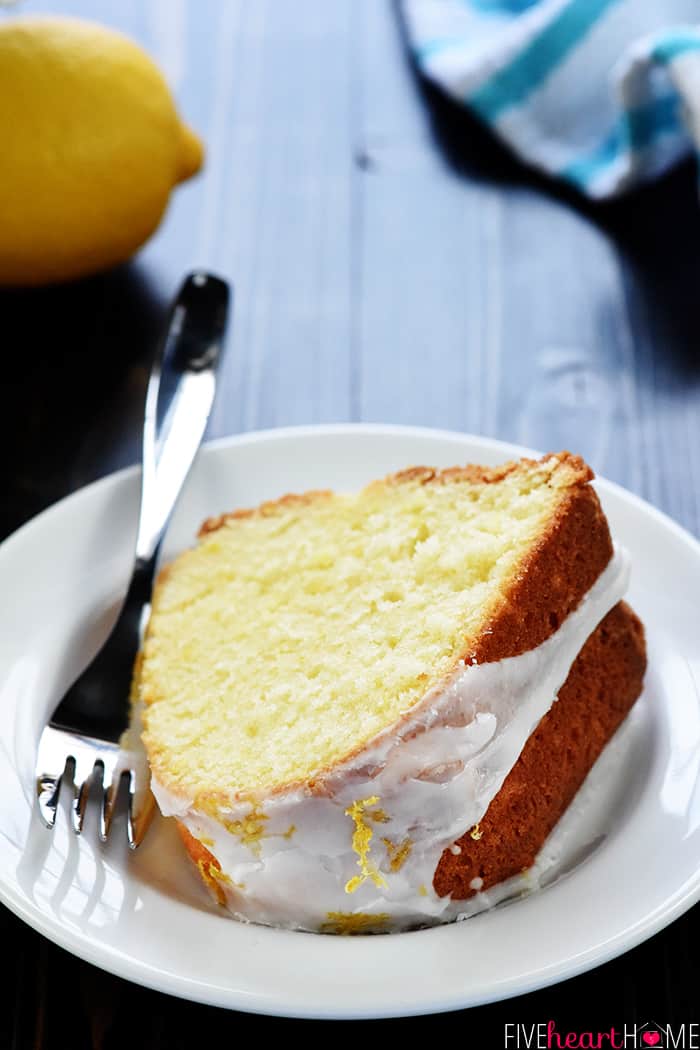 Finally, to put the lemon in this Lemon Pound Cake, I added lemon zest, freshly-squeezed lemon juice, and a splash of pure lemon extract. And then, of course, there had to be a puckery-sweet glaze to put everything over the lemon-lovin' top, which was as simple as stirring more fresh lemon juice into powdered sugar.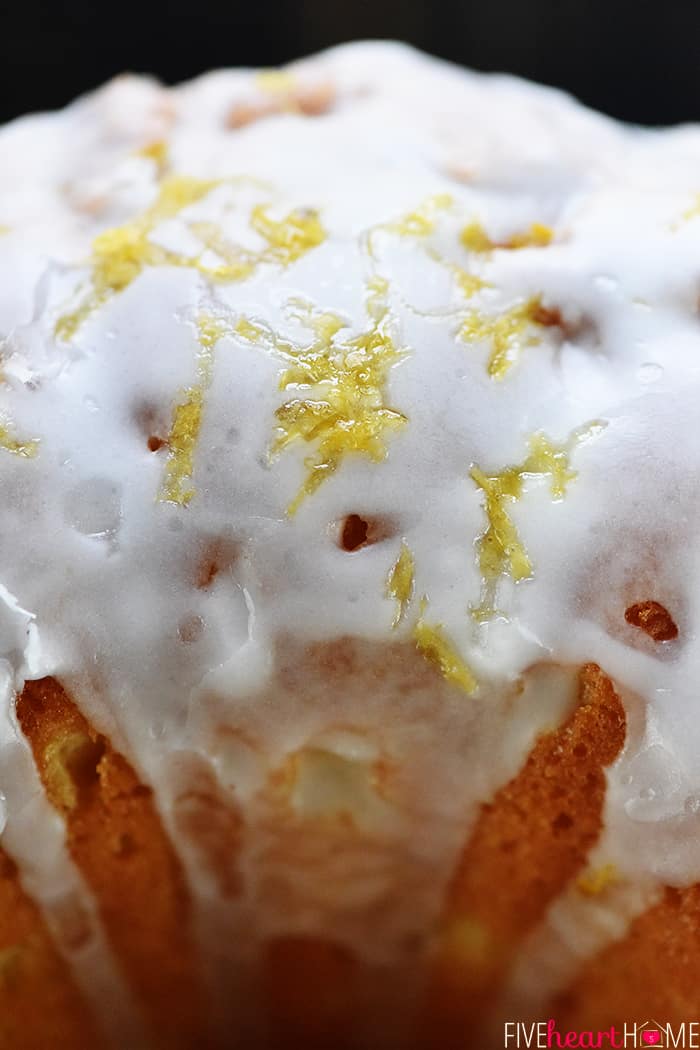 And that's it! This Lemon Pound Cake was the perfect antidote for my newly unleashed springtime lemon cravings. My family went crazy over it as well. I mean, I knew my lemon-loving middle son would love it (and he did). But everyone who tried it positively scarfed it down…the whole bundt cake didn't last long at all. So by popular demand, I'm going to make it again for Easter!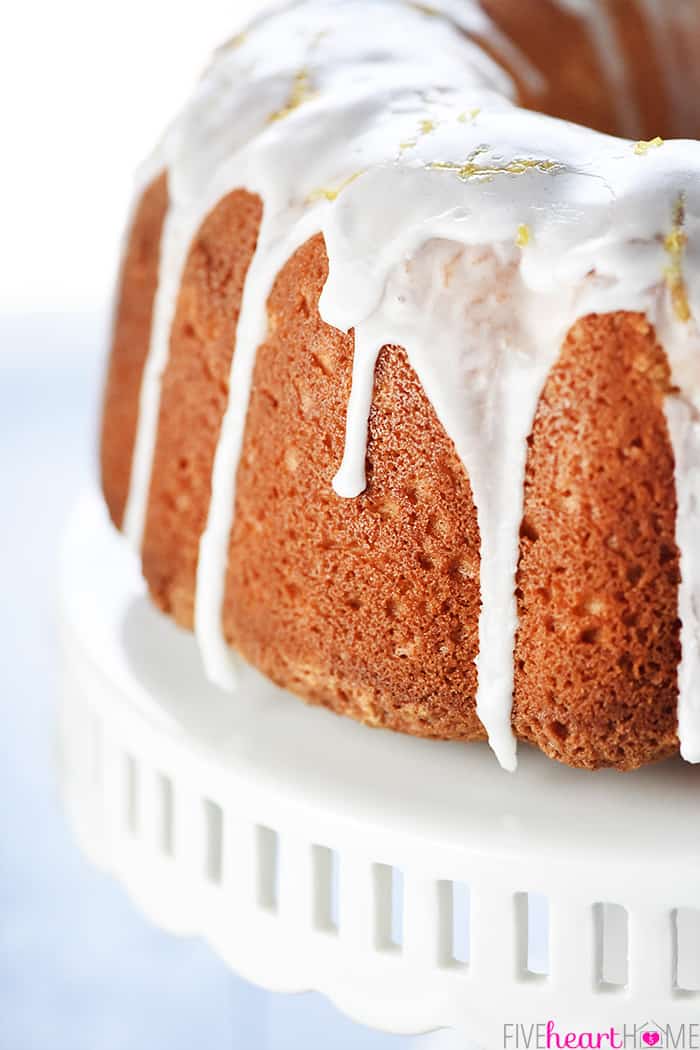 But don't feel like you have to stop at Easter. How lucky would the mamas in your life feel if you presented them with a lovely Lemon Pound Cake for Mother's Day? Or how perfect would this bundt cake beauty be all decked out in red, white, and blue — with whipped cream and fresh berries — for Memorial Day or the Fourth of July? Or — riddle me this — how quickly would it disappear at any cookout or pool party or BBQ all summer long?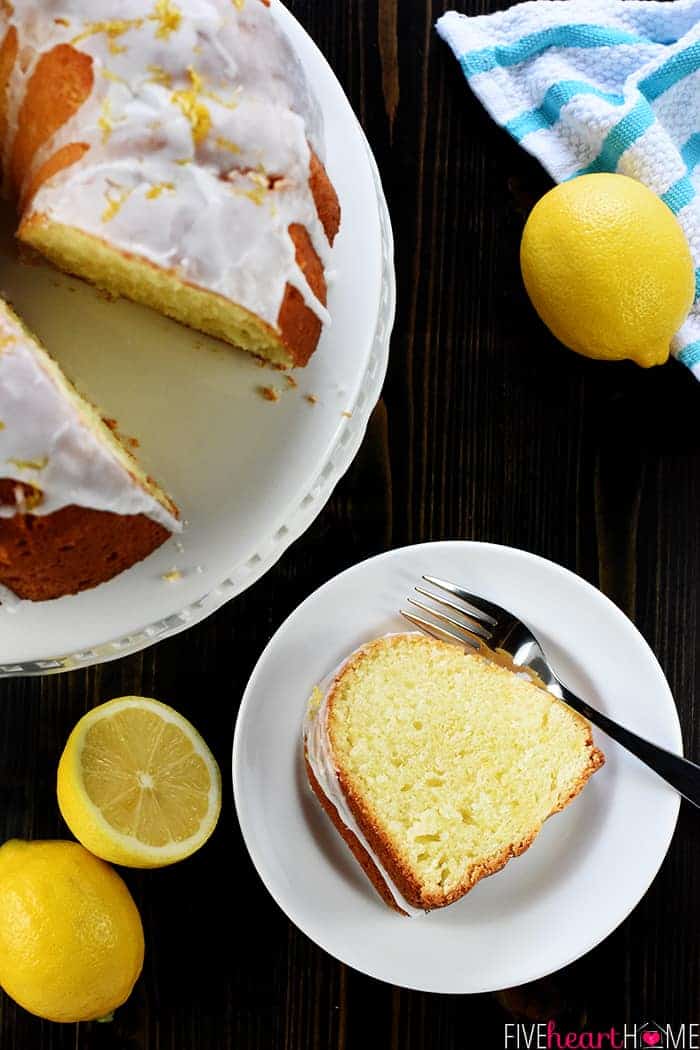 Because grab a slice with your fingers and eat it without a plate = perfect for summer as well as spring.?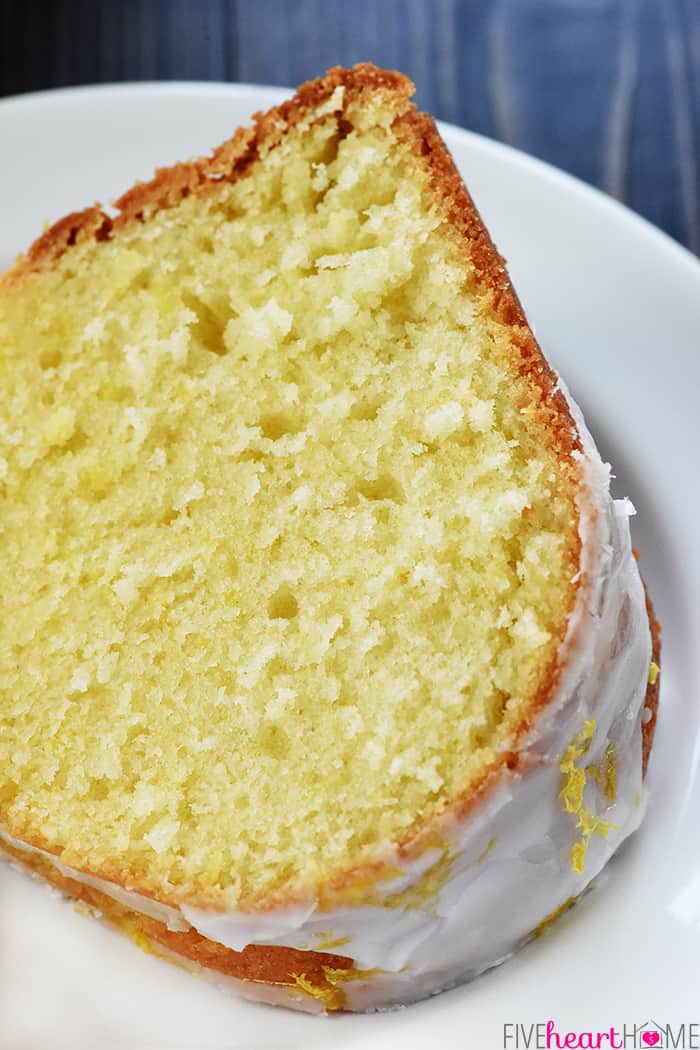 What about you? Are you a fan of a simple, classic pound cake? Do you adore lemon desserts? But do you relegate them to the spring and summer months (or do you choose the slab of lemon pound cake out of the Starbucks bakery case even in December)? And do you adore an icing that makes your mouth pucker?
If you answered 'yes' to any or all of the above, this scrumptious Lemon Pound Cake recipe is for you! Enjoy, friends, and HAPPY SPRING!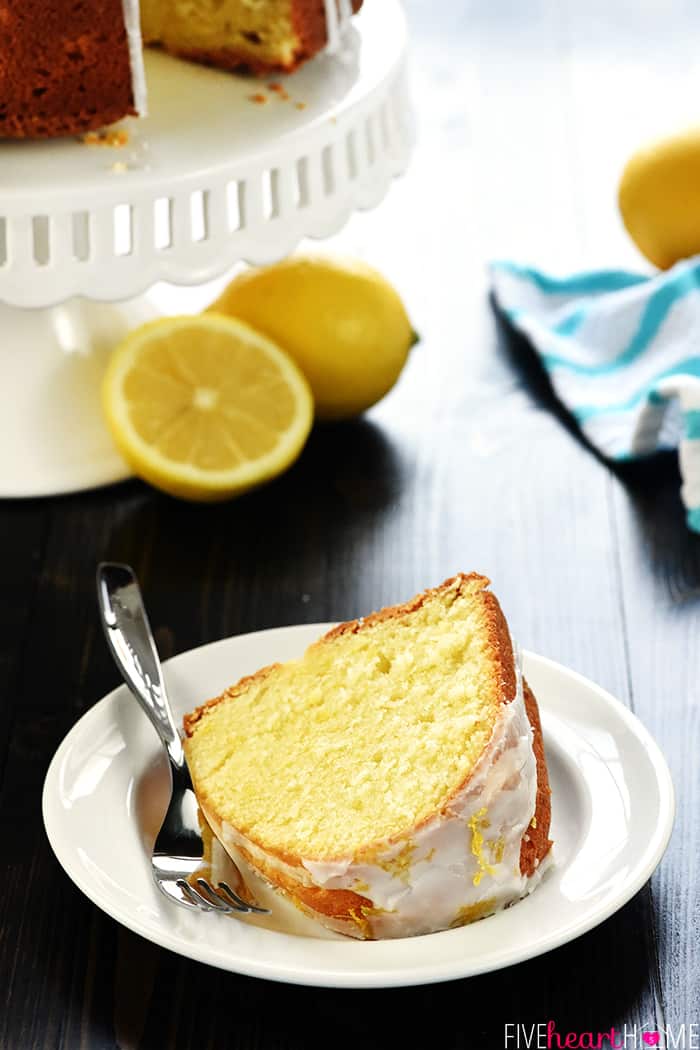 Helpful Tips, Tricks, & Equipment
(some affiliate links below)
You'll want to use a bundt pan with a 12-cup capacity. If you're still worried about overflow, you can place a baking sheet under the pan while your cake bakes. As someone who is admittedly paranoid and doesn't like cleaning my oven, I always do.
Some people swear by a no-stick baking spray that contains flour, but I think the safest way to ensure that your pound cake will release from the pan is to very generously grease and flour the pan.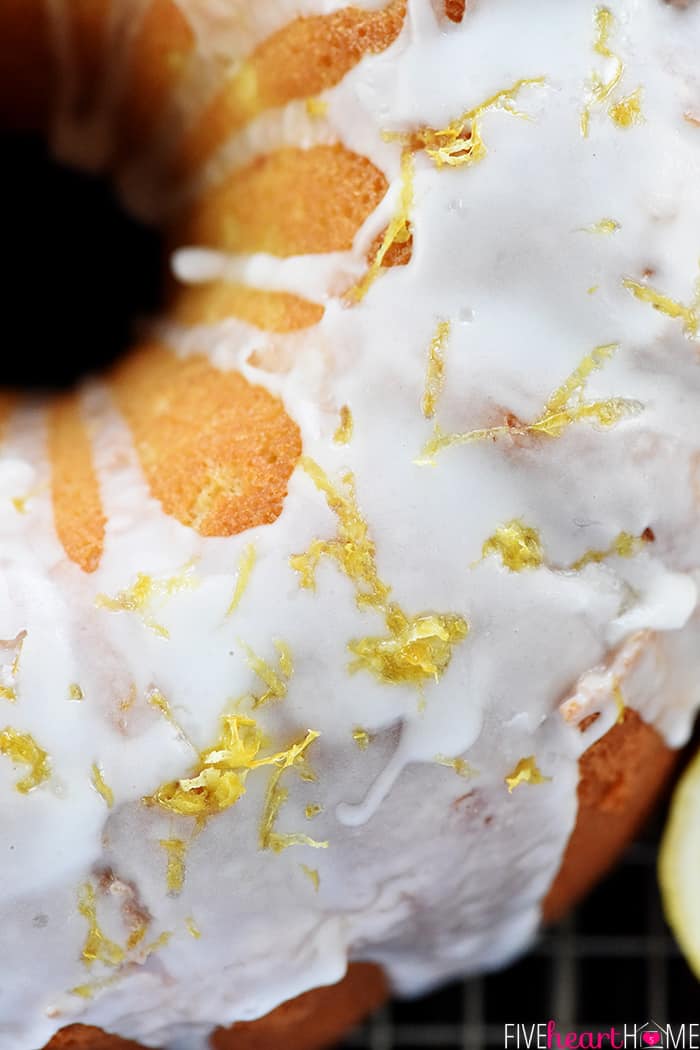 For best results, make sure your ingredients are at room temperature and don't overmix after adding the dry ingredients.
The lemon juice is added towards the end of the recipe (along with the flour and sour cream) to prevent the batter from curdling, which could adversely affect the final texture of the cake.
This cake is already pretty moist and lemony. But if you want it to be over-the-top moist and lemony, you can make a half-batch of Lemon Simple Syrup from this recipe (feel free to leave out the sliced lemons). Poke holes all over the cooled pound cake, brush on the syrup, and allow it to soak in before brushing on any remaining syrup. Then glaze as usual.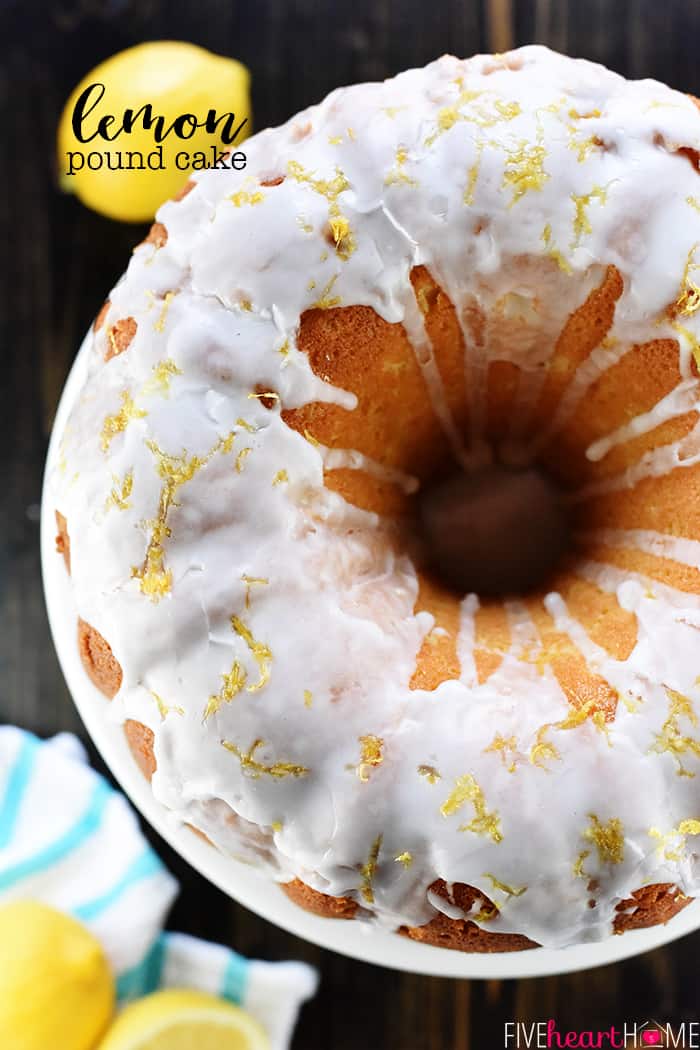 This easy, scrumptious Lemon Pound Cake is soft and moist with a golden exterior and a tangy lemon glaze...the perfect dessert recipe for spring or summer!
Ingredients
3 cups all-purpose flour
1/2 teaspoon baking soda
1/2 teaspoon salt
2 tablespoons lemon zest
1 cup (2 sticks) butter, at room temperature
2 1/2 cups sugar
6 large eggs, at room temperature
1 cup sour cream, at room temperature
2 tablespoons freshly-squeezed lemon juice
1 teaspoon pure lemon extract
For the glaze:

1 1/2 cups powdered sugar
2-3 tablespoons freshly-squeezed lemon juice
Instructions
Arrange a rack in the center position of the oven and preheat to 325°F. Generously grease and flour a 12-cup bundt pan and set aside.
In a large bowl, whisk together the flour, baking soda, salt, and lemon zest. In another large bowl, use an electric mixer to cream together the butter and sugar. Increase the speed to medium-high and beat for about 5 minutes until light and fluffy. Add the eggs, one at a time, mixing well after each addition.
With the mixer set to low speed, alternately add half of the flour mixture, half of the sour cream, and then the remaining flour mixture, sour cream, lemon juice, and lemon extract. Mix until all ingredients are just combined, taking care not to overmix.
Transfer the batter to the prepared pan, smooth the top with a spatula, and firmly tap the pan on the counter to release any air bubbles. Bake for 1 hour and 15 minutes (up to 1 hour hour and 30 minutes) until a few moist crumbs stick to a toothpick inserted in the center. Cool cake in the pan for 15 minutes before turning out onto a wire to finish cooling completely.
For the glaze, measure the powdered sugar into a bowl and stir in 2 tablespoons lemon juice with a spoon until completely smooth. Add a bit more lemon juice if the glaze is too thick. Drizzle the glaze over the cooled cake and allow to harden and set. If desired, garnish with additional lemon zest.
https://www.fivehearthome.com/lemon-pound-cake/
https://fivehearthome.com ~ All recipes and images on Five Heart Home are copyright protected. Please do not use without my permission. If you would like to feature this recipe, please rewrite the directions in your own words and give proper attribution by linking back to this blog.
Adapted from Taste of Home
♥More lemon sweets and treats…

Lemon Sugar Cookie Bars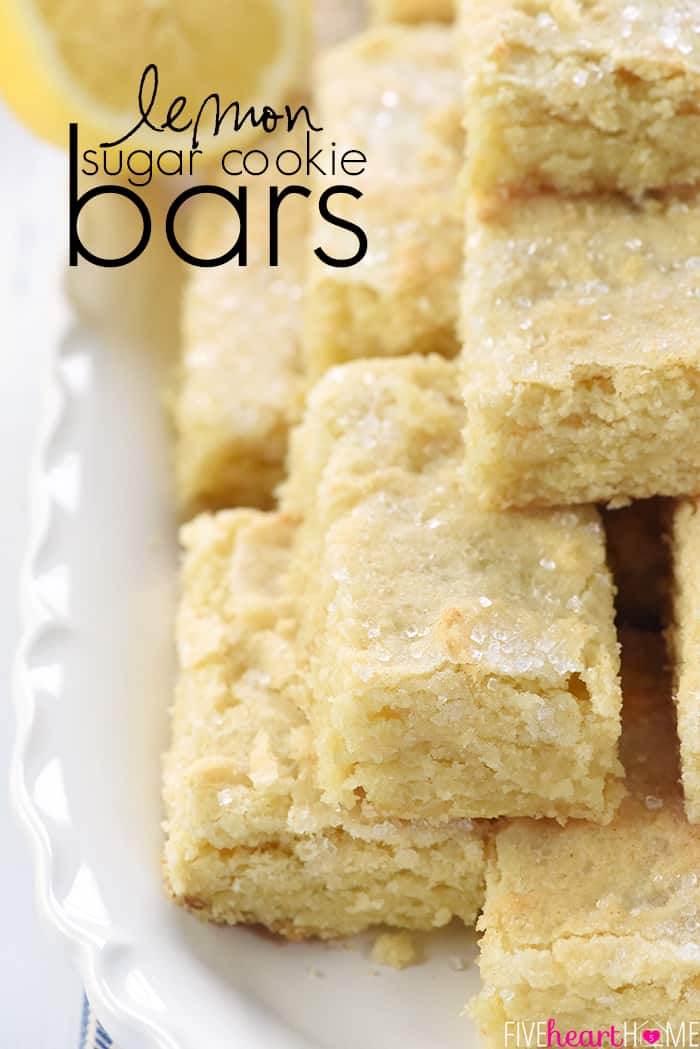 Whole Wheat Lemon Poppy Seed Pancakes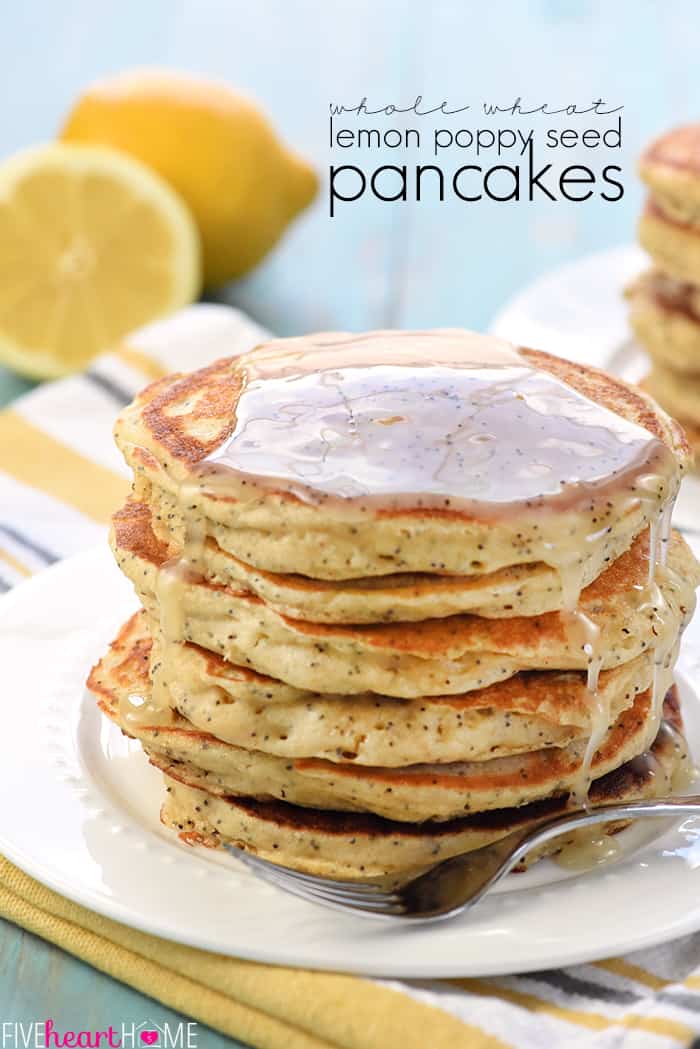 Lemon & White Chocolate Tiramisu Mason Jar Trifles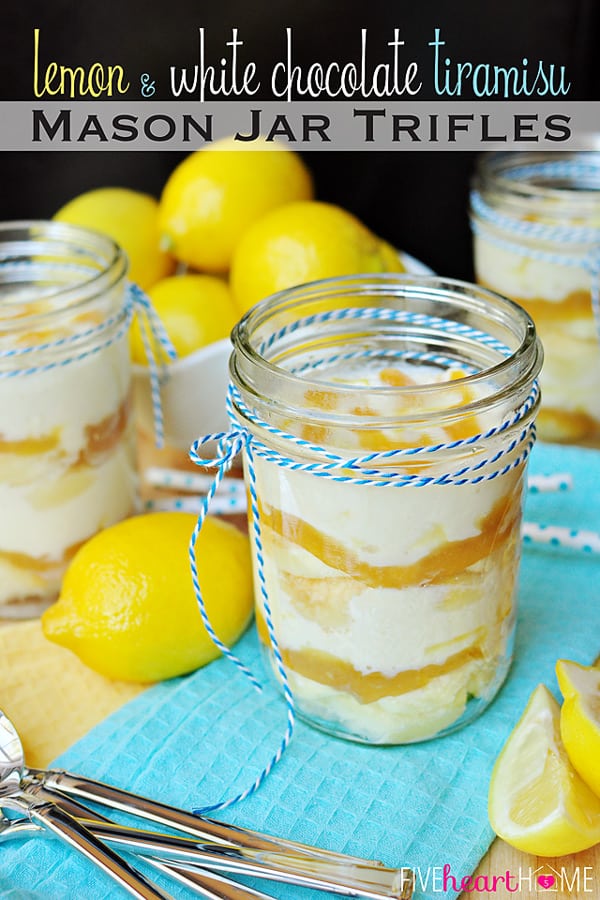 Lemon Blueberry Overnight Baked French Toast with Lemon Syrup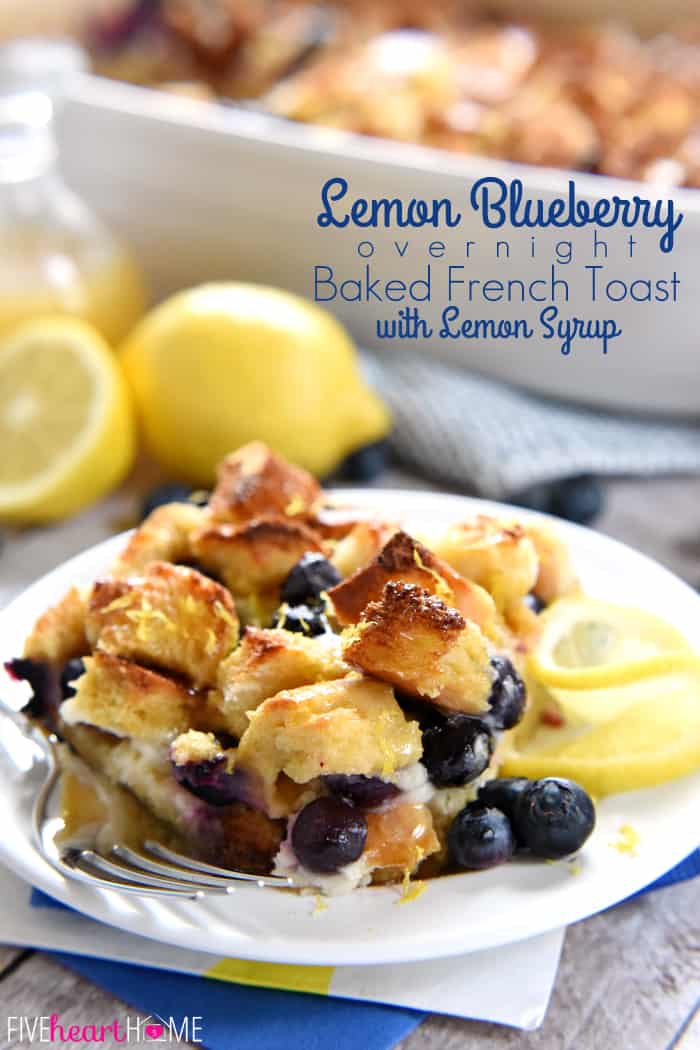 184