Yesterday I shared with you my family's favorite way to eat meatloaf. And today I'm going to let you in on the perfect side to go with it.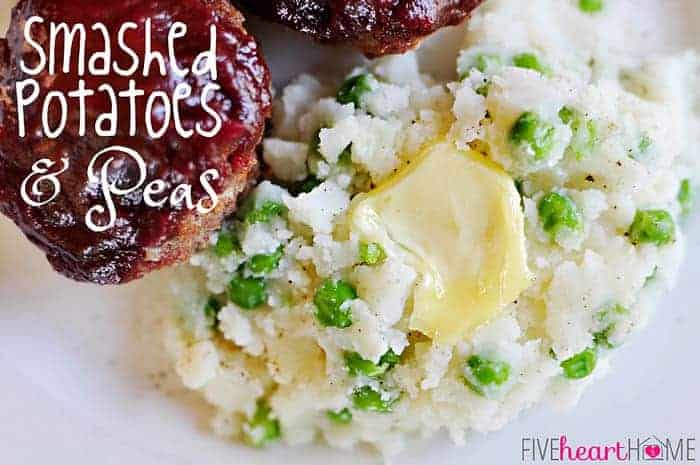 Mashed potatoes are the ultimate comfort food, and this is a fun twist on them. Am I the only one who thinks that mashed potatoes and peas were made for each other? I love them together, and eating a forkful of peas is always so much easier when they can adhere to a bite of mashed potatoes. With this recipe, the work of wrangling your peas is already done for you!
The peas add color and a sweet pop of flavor to the potatoes, and who doesn't like getting a two-for-one when it comes to veggies? This quick and easy side dish is sure to be popular with kids and adults alike. I even know an 11-month-old who's rather fond of it.
So the next time you're in the mood for mashed potatoes, toss in some peas and see what you think. From meatloaf to Salisbury steak to baked chicken, Smashed Potatoes and Peas are the perfect accompaniment!
Bright and flavorful peas are smashed in to give mashed potatoes a new twist.
Ingredients
2 pounds potatoes
3/4 cup hot milk
2 tablespoons butter
1 1/2 cups frozen peas
Salt & freshly ground black pepper
Instructions
Peel potatoes and cut into large chunks of equal size. Place potatoes in a pot and cover with cold water. Bring to a boil and stir in 1 teaspoon of salt. Reduce heat and simmer until potatoes are tender when stabbed with a fork (start checking at 15 minutes). Add frozen peas to pot and cook for another minute or until peas are heated through.
Drain potatoes and peas; return to pot with milk, butter, 1 teaspoon salt, and freshly ground black pepper, to taste. Mash gently with a handheld potato masher. Cover pot and place back on burner (that has been turned off) to keep warm until ready to serve.
https://www.fivehearthome.com/smashed-potatoes-peas/
https://fivehearthome.com ~ All recipes and images on Five Heart Home are copyright protected. Please do not use without my permission. If you would like to feature this recipe, please rewrite the directions in your own words and give proper attribution by linking back to this blog.
Adapted from Real Simple Family, Fall 2010 (magazine).
More yummy potatoes…
Garlic & Herb Roasted Potatoes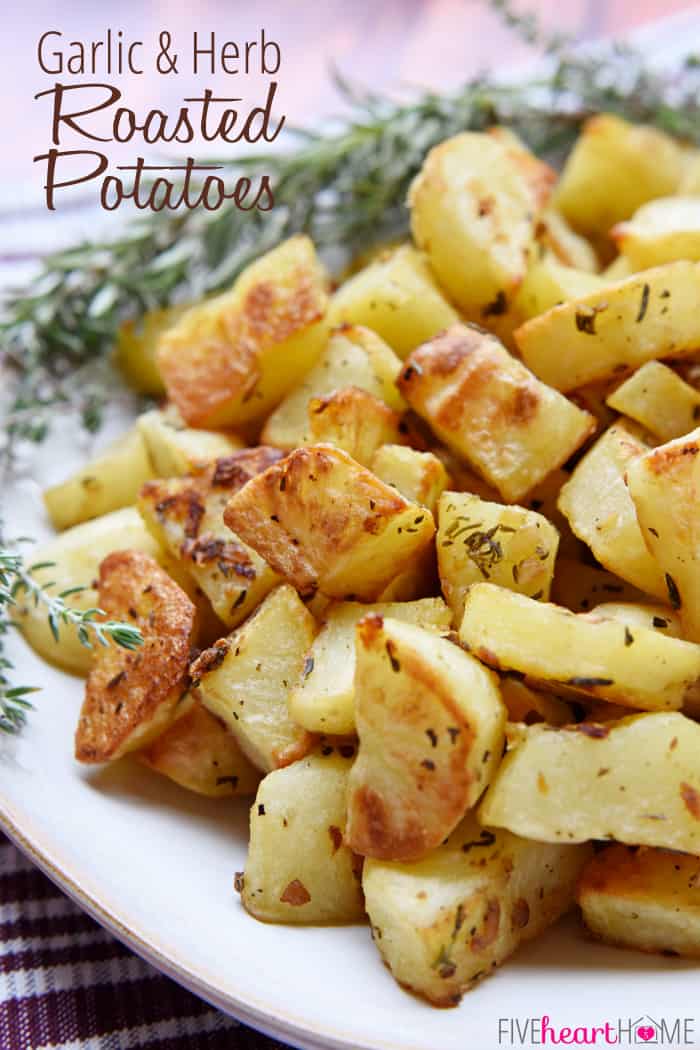 Rosemary Parmesan Sweet Potatoes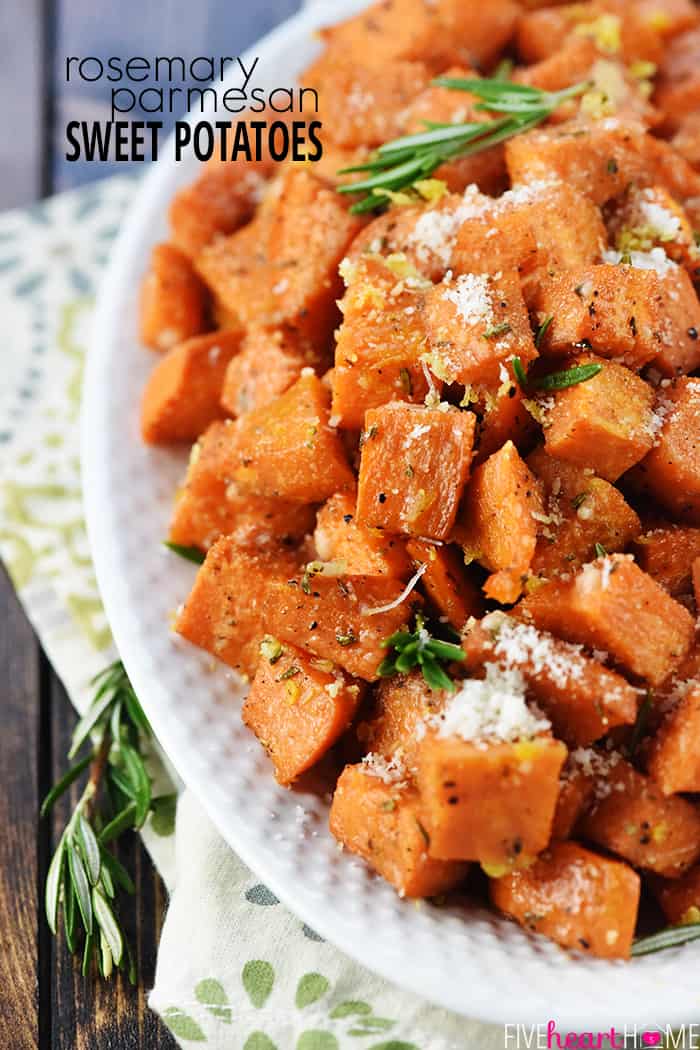 Scalloped Potato Flan with Garlic & Gruyere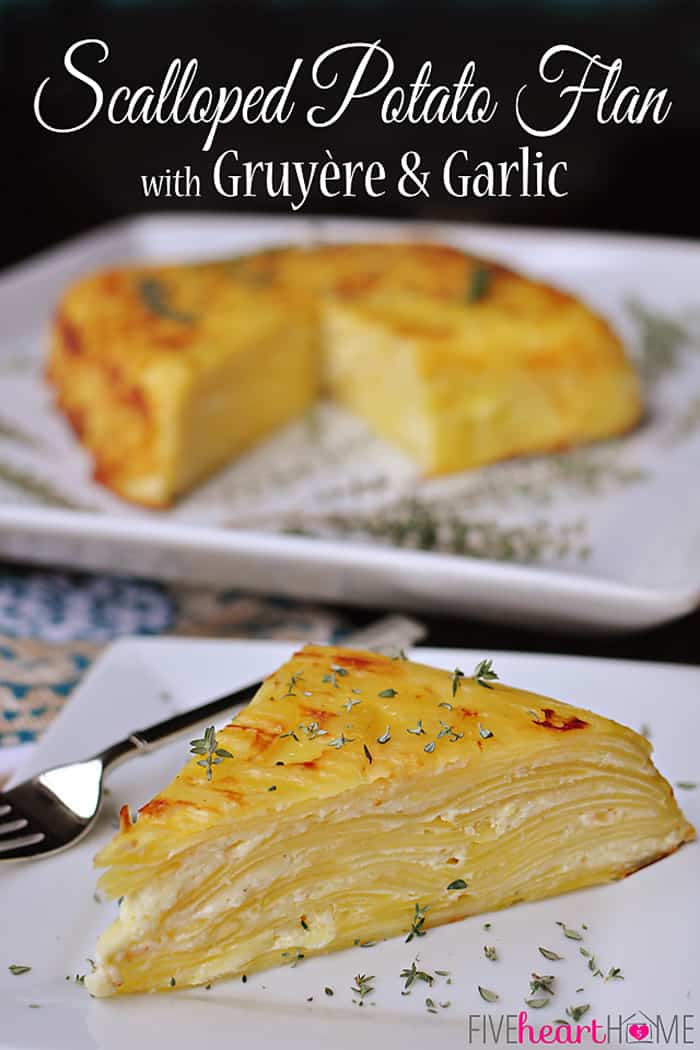 Simple German (Swabian) Potato Salad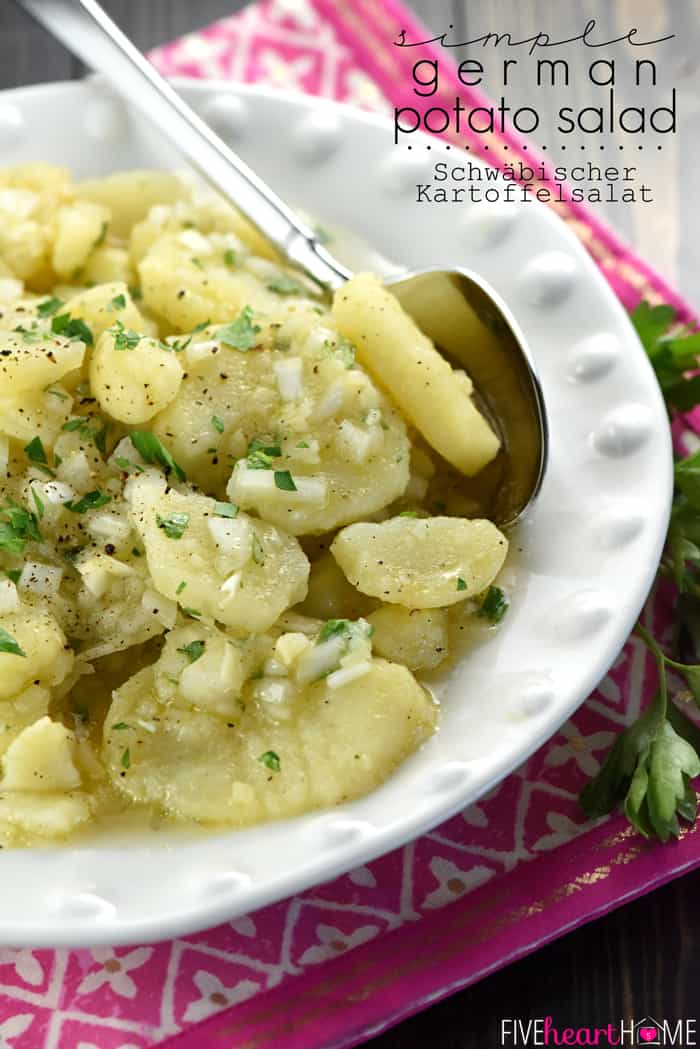 2