This refreshing, simple Strawberry Punch features fresh strawberries and pineapple juice, making it the perfect, all-natural drink to quench your summertime thirst!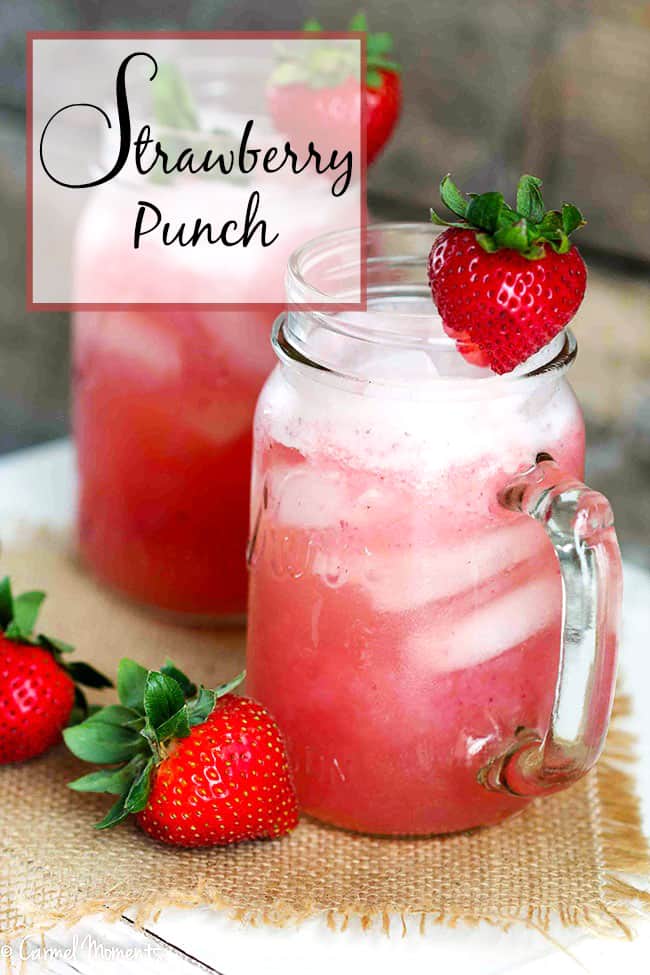 * * * * * * * * * *
Welcome back to our Summer Guest Post Series, where every Friday this summer, a different talented food blogger will be stopping by to share a mouthwatering recipe!

Happy Friday, friends, and please join me in welcoming today's guest blogger! Melanie is a follower of Christ and a wife and mama of three who happens to be enamored with baking and photography. She shares these passions — and well as snippets of faith, marriage, and mothering — over at Carmel Moments. Her recipes are scrumptious, her writing voice is soothing, and I hope you'll go check her out after you read about the yummy Strawberry Punch that she brought over today!
* * * * * * * * * *
Hello, Five Heart Home friends!
My name is Melanie and I blog all sorts of deliciousness over at Carmel Moments. At Carmel Moments, I bake up fabulous breads, tasty sips, soups, and all sort of delicious desserts.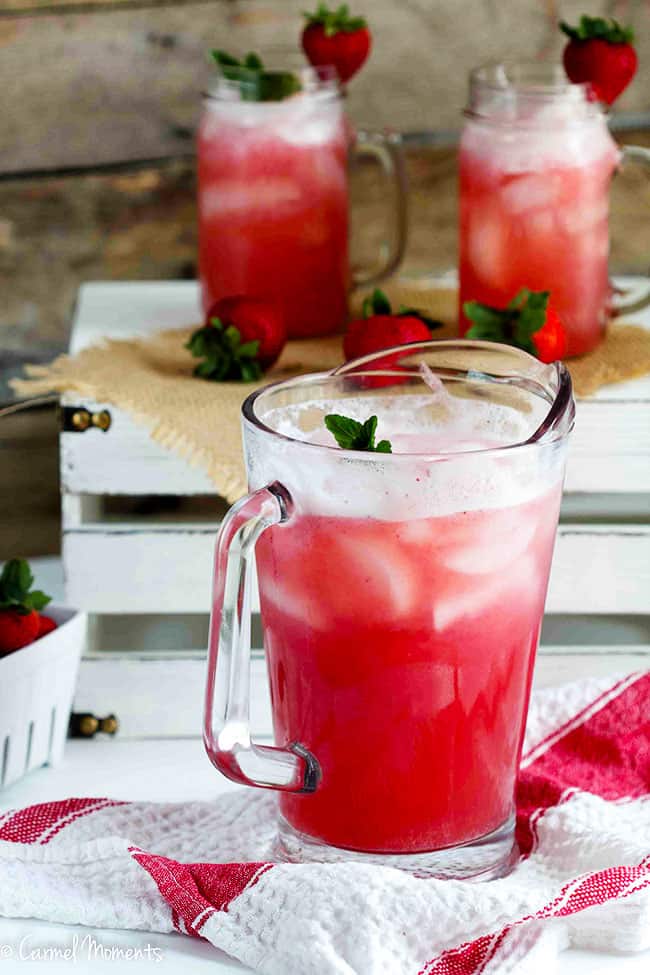 When Samantha asked me to guest post in June I knew it had to involve strawberries, sweet, succulent, and in-season. I never want to miss out on fresh strawberries. They're great for sweets, fruit salads, breakfasts, popsicles, and of course, just for snacking on.
And here in Pennsylvania, they're in full bloom in June. So I'm a happy gal.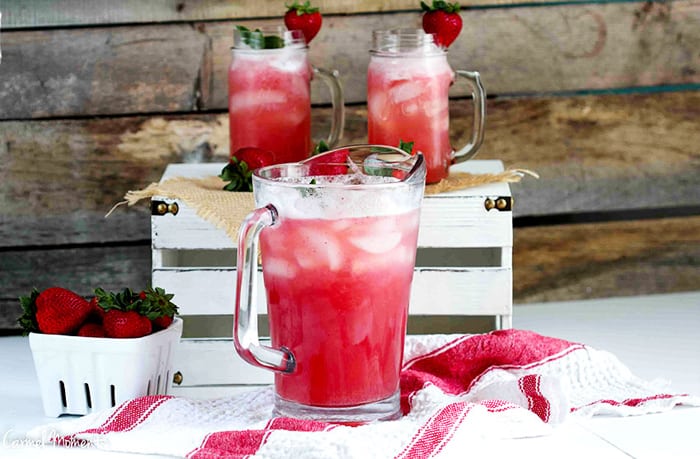 This strawberry punch is simple, delicious, and all-natural. It uses fresh strawberries, sweet pineapple juice, and seltzer water. How awesome is that? No high fructose corn syrup. All you get here is sweet, wholesome, strawberry punch to quench your summertime thirst.

This refreshing, simple Strawberry Punch features fresh strawberries and pineapple juice, making it the perfect, all-natural drink to quench your summertime thirst!
Ingredients
2 cups fresh strawberries
2 cups pineapple juice
4 cups strawberry seltzer water
Ice
Mint, for garnish
Instructions
Hull strawberries. Place in a food processor and process until smooth.
Slowly pour strawberry puree through a fine-mesh sieve and into a 2-quart pitcher. The puree will be thick, but push it through the sieve with a wooden spoon to get as much as possible into the pitcher. Then pour pineapple juice slowly over the puree remaining in the sieve. Continue to stir and press through as you pour the pineapple juice. Discard all leftover strawberry pulp.
Pour strawberry seltzer into the pitcher, stirring with the strawberry puree and pineapple juice until well combined.
Add ice to 6 glasses. Pour punch into glasses. Garnish with mint and fresh strawberries.
https://www.fivehearthome.com/strawberry-punch-all-natural-fresh-strawberries-pineapple-juice-summer-drink-recipe/
https://www.fivehearthome.com ~ All recipes and images on Five Heart Home are copyright protected. Please do not use without my permission. If you would like to feature this recipe, please rewrite the directions in your own words and give proper attribution by linking back to this blog.
  Thanks friends. And thank you, Samantha, for the incredible opportunity to meet all your wonderful readers here at Five Heart Home! It's been great.
Please stop by Carmel Moments sometime and say 'hello.' I'd love to have you visit!
You can also connect with me on social media…
FACEBOOK | GOOGLE+ | PINTEREST | TWITTER | INSTAGRAM | BLOGLOVIN'
 Other delicious recipes to try from Carmel Moments:
Blueberry Lemonade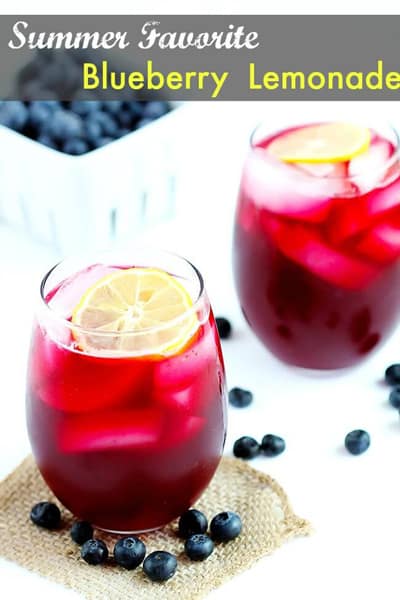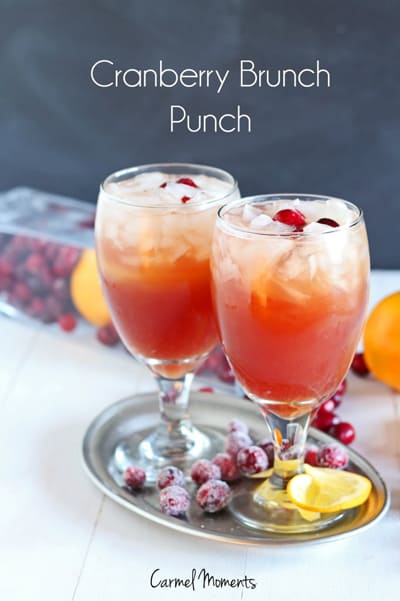 Peach Green Iced Tea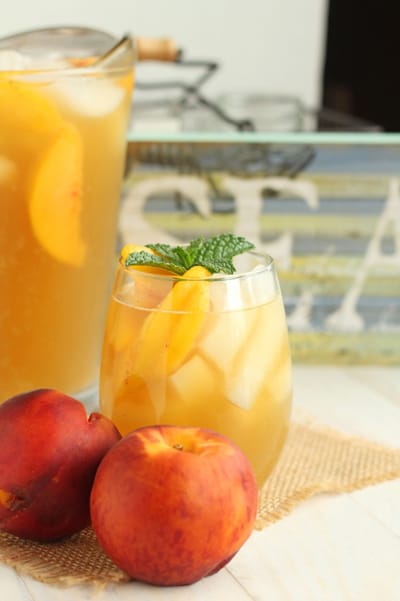 * * * * * * * * * *
Well, if I wasn't thirsty before, I am now! Thanks so much, Melanie, for bringing over such a lovely, refreshing drink. This Strawberry Punch would be perfect for summertime bridal or baby showers, picnics, BBQs, and more!
More frosty beverages from Five Heart Home…

Minty Peach Lemonade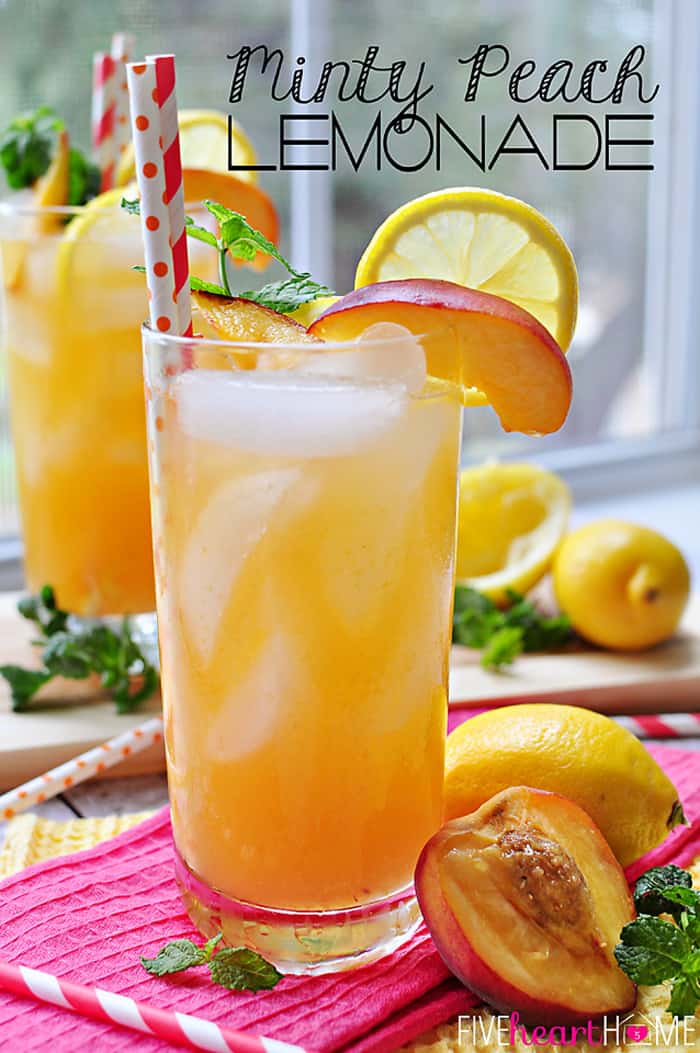 Healthy Oat Smoothies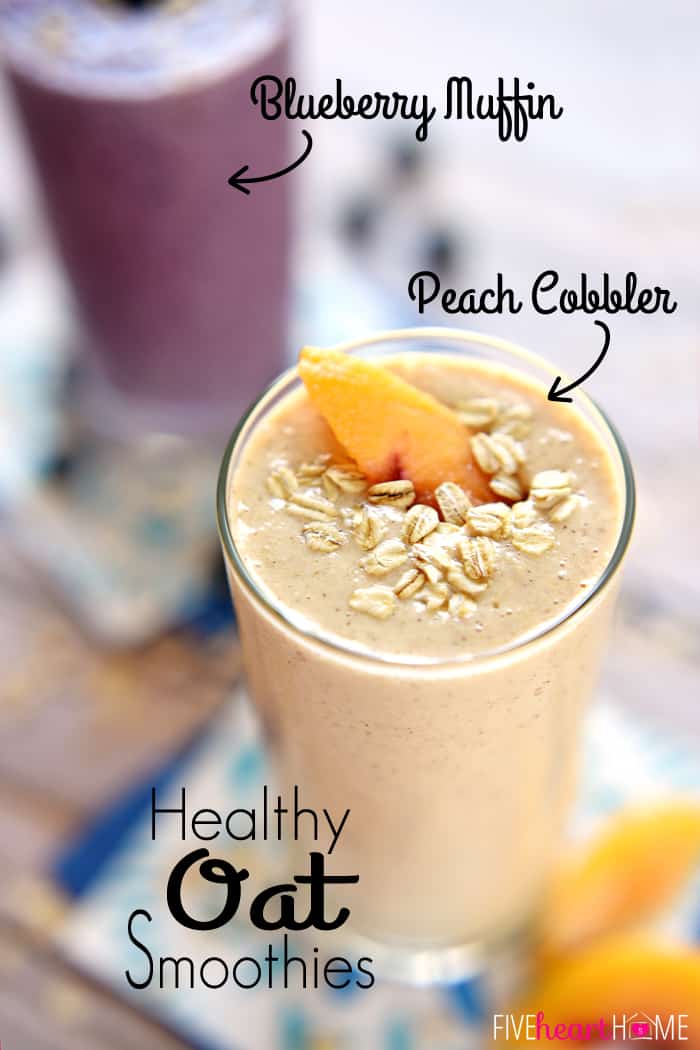 Strawberry Lemonade Mojitos/Faux-jitos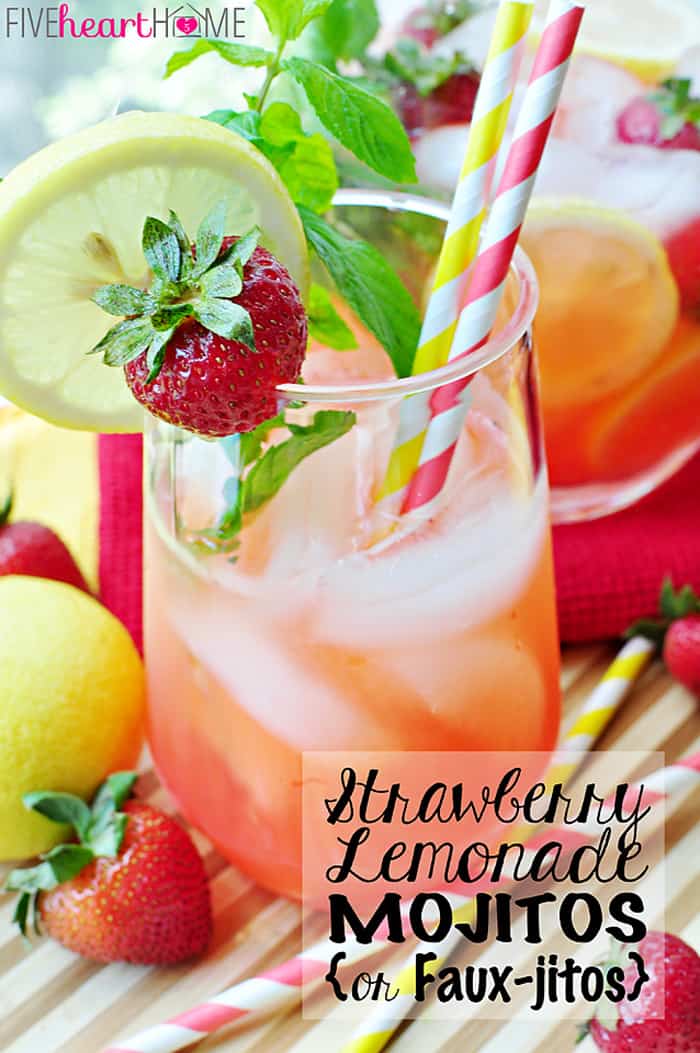 Sunshine Smoothie