Asian Beef & Rice Skillet is a quick & easy dinner recipe requiring a simple list of real ingredients, only one pan, and under 30 minutes from start to finish!

I've mentioned it before but, like any good child of the 80s, I ate my fair share of Hamburger Helper growing up (and I was actually quite fond of it). Now as a busy (read: tired) mama, I can certainly appreciate the convenience of it: brown some ground beef, throw a few boxed ingredients into the same pan, and voilà…about 20 minutes later, you've got a hot meal on the table. But seeing as how I strive to feed my family recipes made from real, unprocessed ingredients, the good ol' smiling hand guy doesn't exactly fit in with my style of meal planning.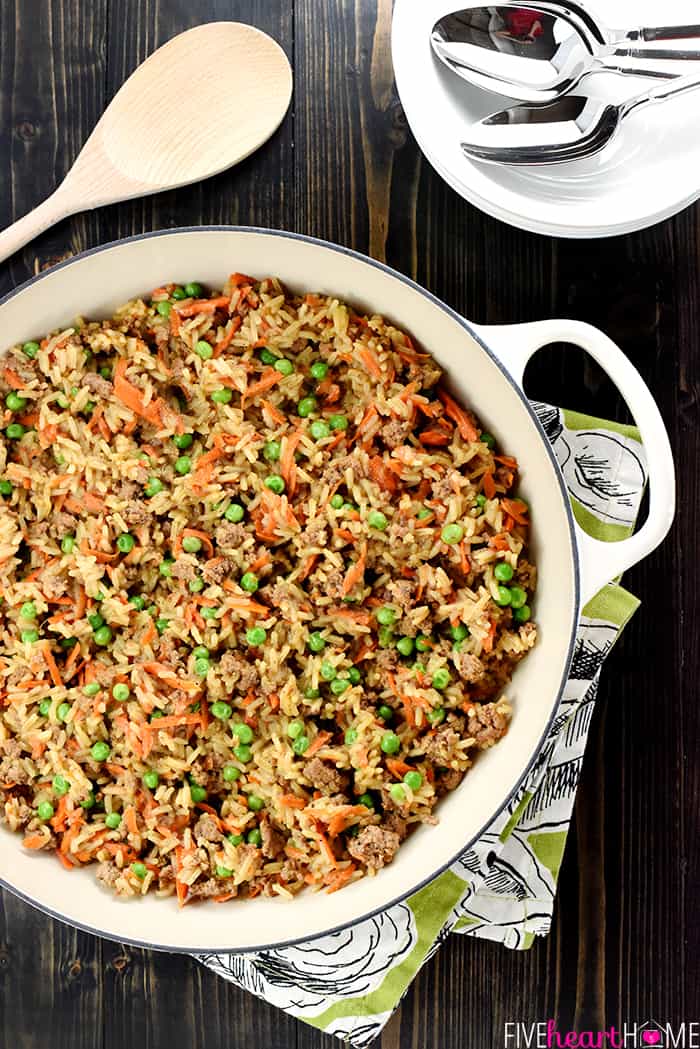 Lucky for me, however, this doesn't mean I can't recreate the same type of quick, easy, one-pan dinners while using real, wholesome ingredients…and doing so honestly doesn't take much longer than that dinner originating from a box. 😉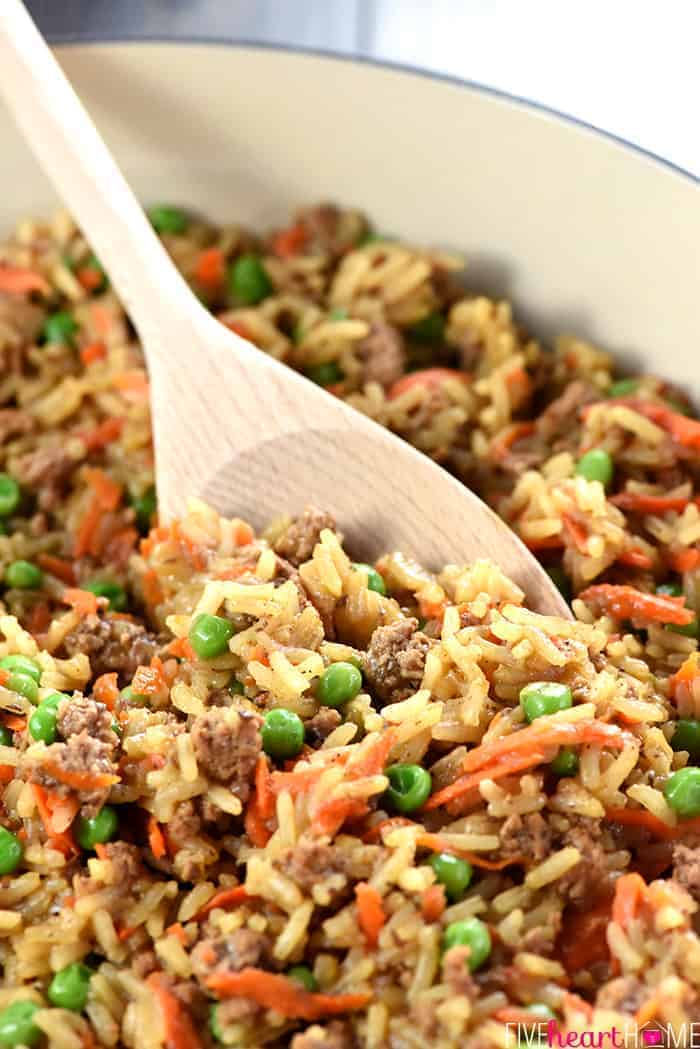 I've already shared my copycats for Hamburger Helper Cheeseburger Macaroni, Lasagna, and Beef Taco varieties. But one of my favorite flavors of HH as a kid was called Rice Oriental. So that's the one to which I'm paying homage with today's recipe…except this One-Pan Asian Beef & Rice Skillet is made with fresh, natural ingredients, meaning it ends up tasting waaaaay better.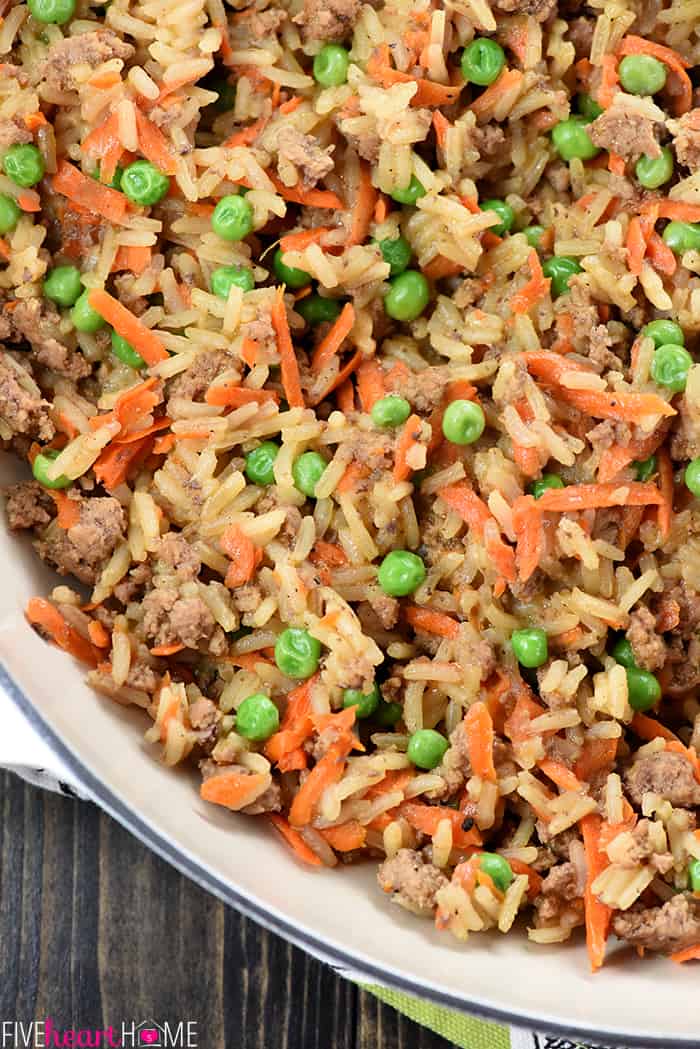 Making it, however, is just as straightforward. Start out by browning a pound of ground beef in a large pan or skillet. Stir in rice, beef broth, soy sauce, and a few seasonings. After about 10 minutes, mix in shredded carrots, and then just before the rice and carrots are tender, add some frozen peas.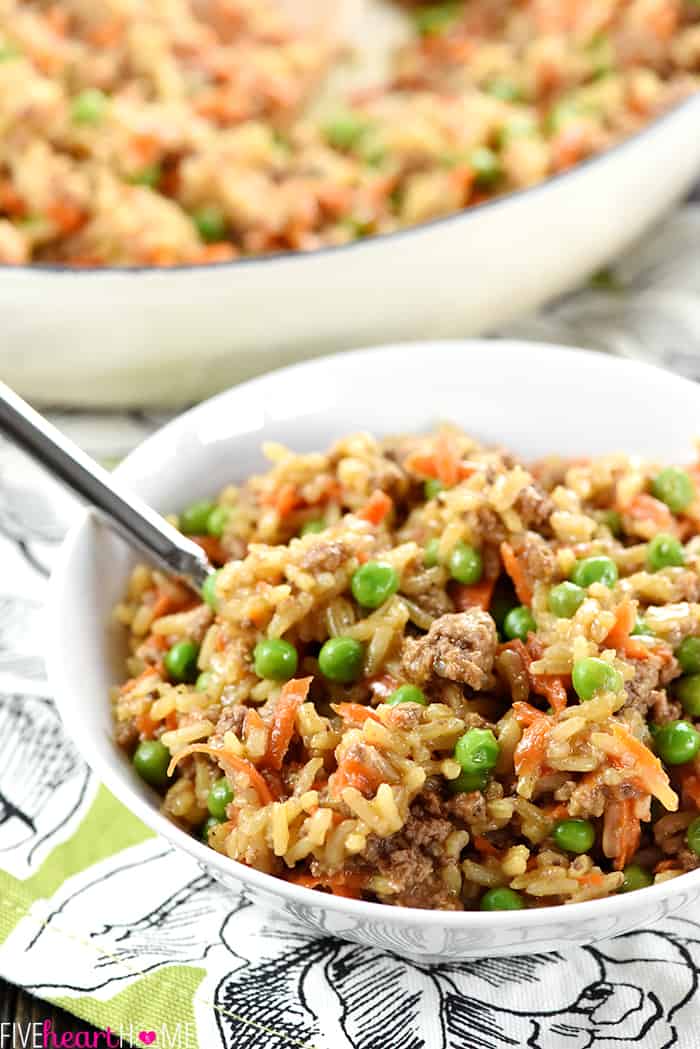 That's it, y'all! One pan. A handful of basic ingredients. Under 30 minutes. Protein + veggies + carbs. An all-in-one meal! I like to add a simple side salad to round things out and dinner…is…DONE!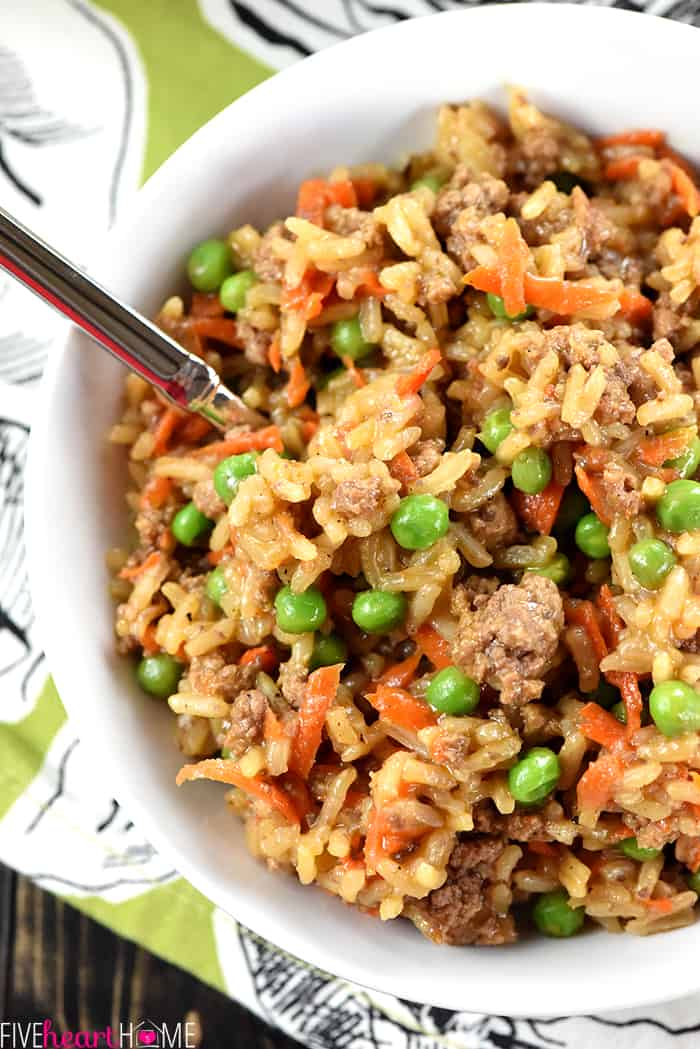 So shoot it to me straight…do you have (or have you had in the past) a secret (or not-so-secret) affinity for Hamburger Helper? Whether your answer is yes or no, I think you will love this One-Pan Asian Beef & Rice Skillet.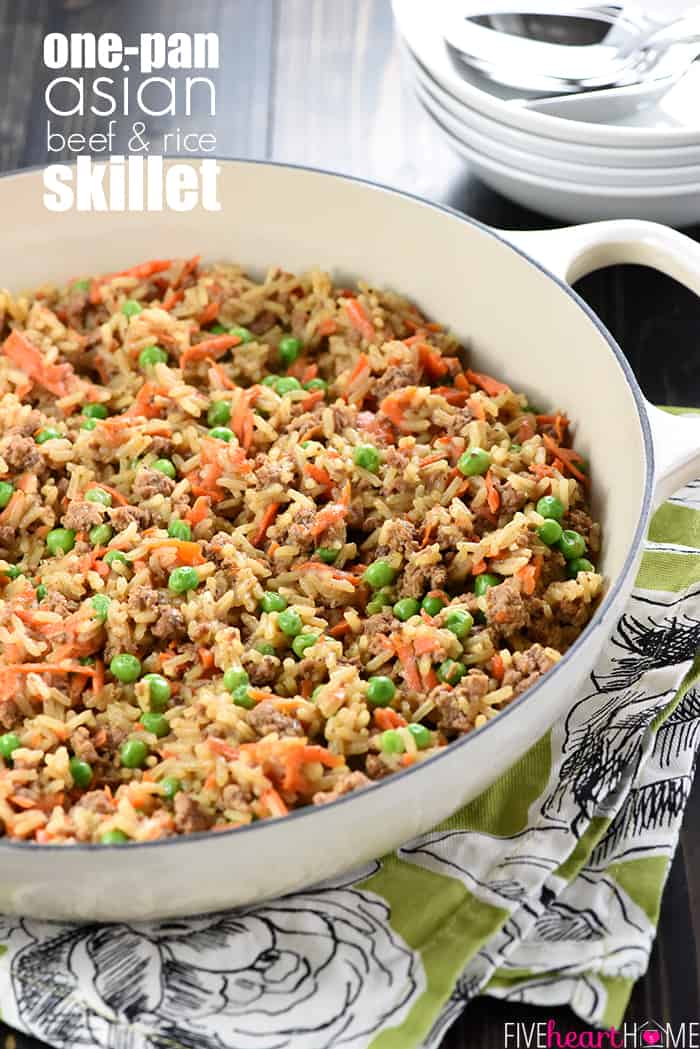 It's simple and yummy, popular with kids and adults alike, and made with ingredients that you likely already keep on hand. In fact, from the first time I cooked it, it secured a spot in our regular dinner rotation. That's right, fellow children-of-the-80s, sing it with me…MAKES A GREAT MEAL! 😉
(Recipe video below to show just how quick and easy this recipe really is!)
One-Pan Asian Beef & Rice Skillet
Asian Beef & Rice Skillet is a quick and easy dinner recipe requiring a simple list of all-natural ingredients, only one pan, and under 30 minutes to make from start to finish!
Ingredients
1 pound ground beef
1 cup long-grain white rice (such as Jasmine)
3 cups low-sodium beef broth
3 tablespoons low-sodium soy sauce
1 tablespoon oyster sauce
1 teaspoon garlic powder
Freshly ground black pepper, to taste
1 cup finely shredded carrots
1 cup frozen peas, thawed
Instructions
Set a large skillet, pan, pot, or Dutch oven over medium-high heat. Add the ground beef and cook until no longer pink, breaking apart and stirring as the meat cooks. Drain the grease from the pot; add the rice, beef broth, soy sauce, oyster sauce, garlic powder, and pepper, and stir well to combine. Increase heat to high and bring to a boil, then stir and reduce to a simmer. Simmer, covered, for 10 minutes, stirring occasionally. Stir in shredded carrots and continue to cook for 5 to 10 more minutes, stirring occasionally, until rice and carrots are tender and the liquid is mostly absorbed. Stir in the thawed peas and cook for another minute until heated through.
Notes
If you don't have oyster sauce, you may omit it, but I always keep a bottle in my fridge because I think it adds great depth of flavor to Asian recipes. If you don't include it in this recipe, you might find that you need to stir in a bit more soy sauce (to taste) at the end of the cooking time.
To quickly thaw my frozen peas, I place them in a colander and run them under hot tap water for a minute.
When you bring the mixture to a boil and reduce to a simmer, make sure that the simmer is a simmer...not barely bubbling (or the rice won't cook and absorb the liquid) and not bubbling too fast (or the liquid may get absorbed too fast and the bottom may burn). For my stove, this was medium-low heat, adjusting up or down a tad as needed when I would stir every few minutes.
If too much liquid remains once your rice is cooked, you may remove the lid and turn up the heat for a minute or two, stirring so that it doesn't burn. If the liquid evaporates before the rice is done and everything starts to stick to the bottom, you may stir in a bit more broth or water.
https://www.fivehearthome.com/one-pan-asian-beef-rice-skillet-quick-easy-dinner-recipe/
https://fivehearthome.com ~ All recipes and images on Five Heart Home are copyright protected. Please do not use without my permission. If you would like to feature this recipe, please rewrite the directions in your own words and give proper attribution by linking back to this blog.
Post originally published on January 9, 2017.
More one-pan/one-pot/skillet dinners…
One-Pot Pizza Pasta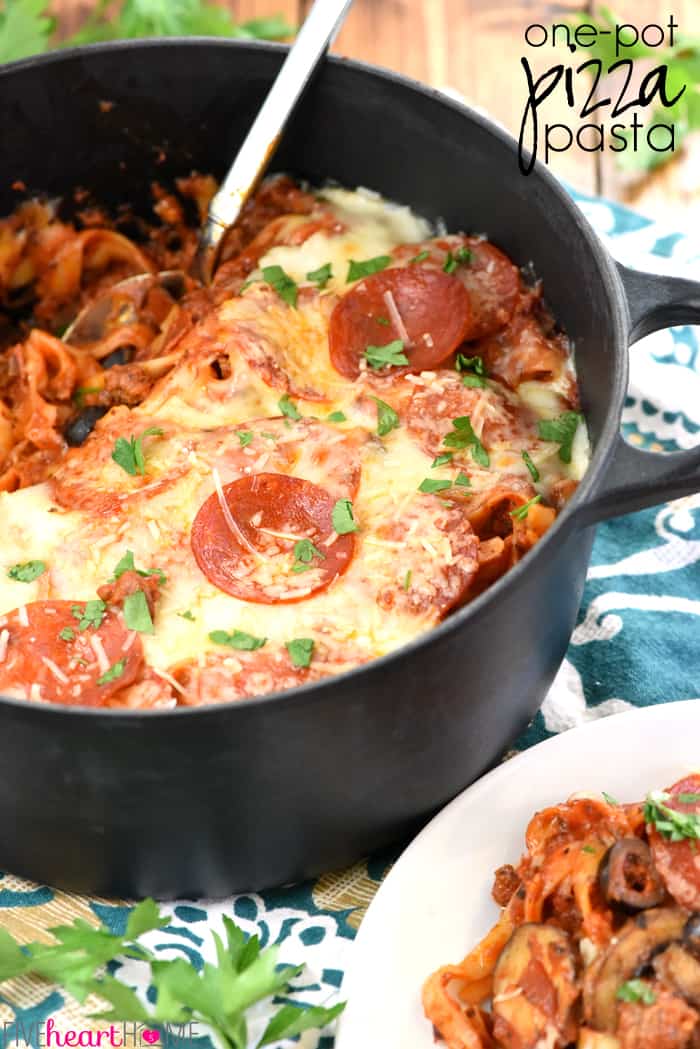 One-Skillet Tater Tot Sloppy Joe Casserole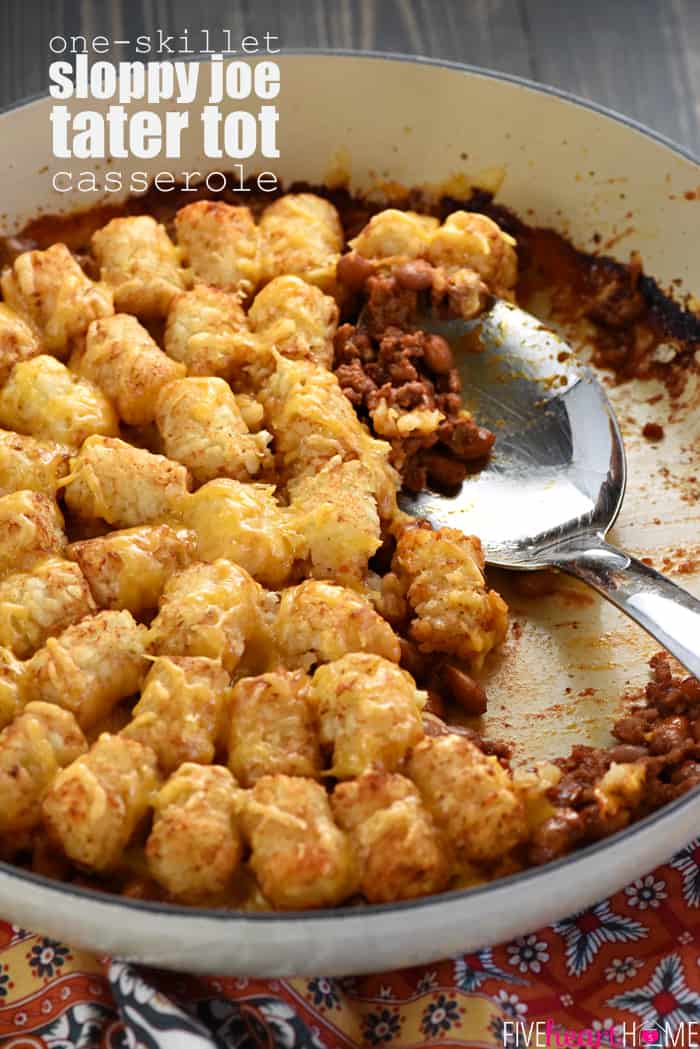 30-Minute Skillet Pastitsio {Greek Lasagna}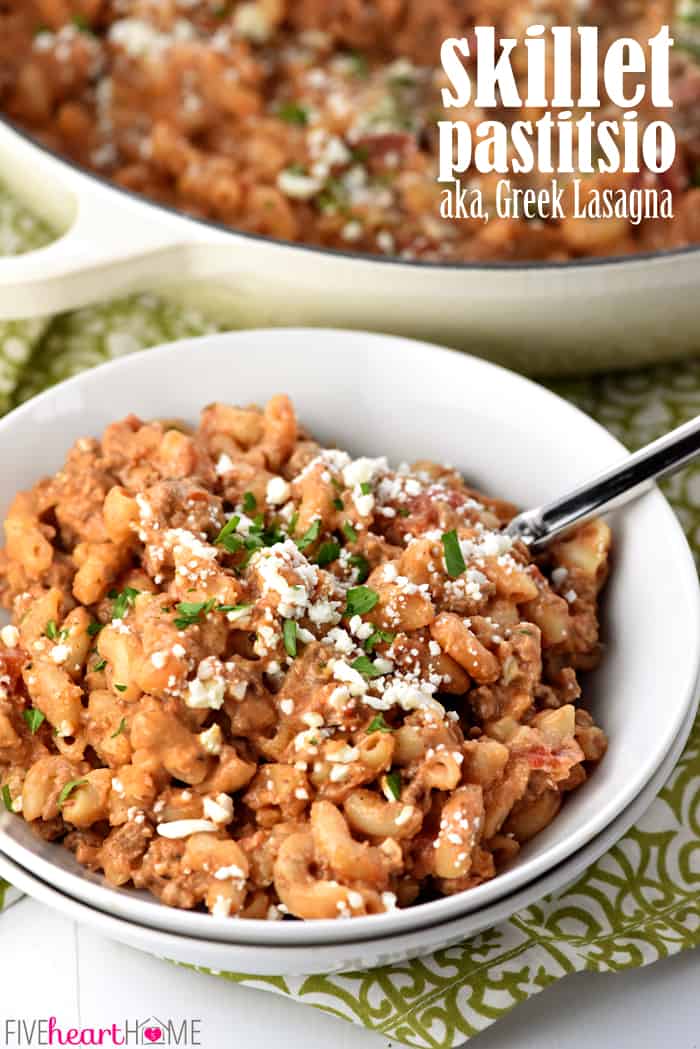 Skillet Shepherd's Pie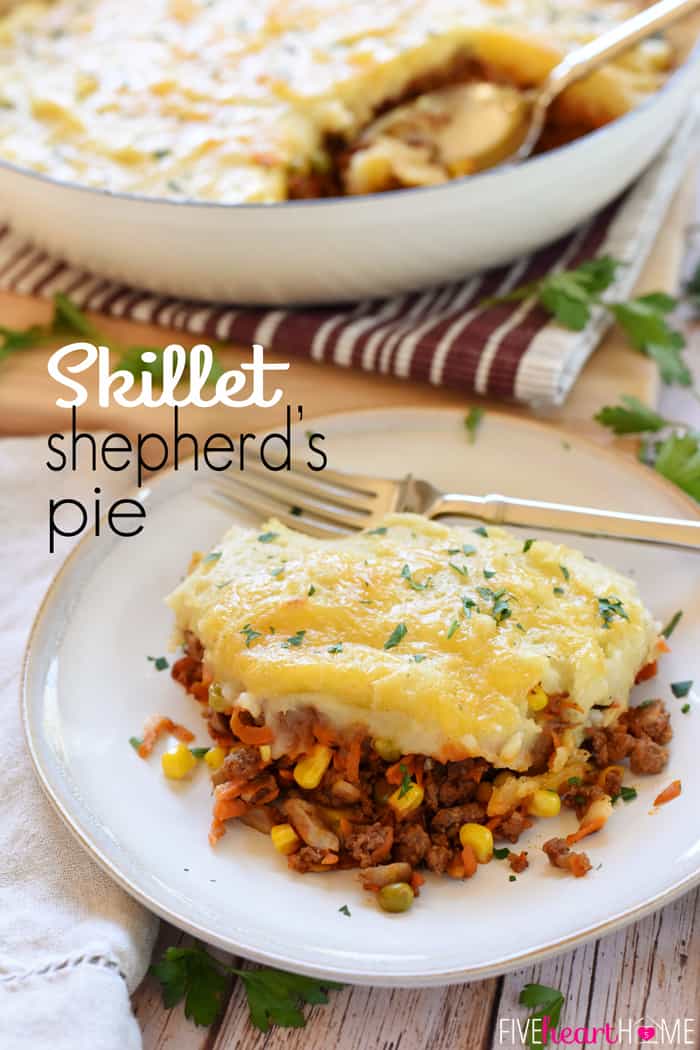 Save
Save
Save
285