This Pumpkin Pie Spice Recipe is a homemade spice blend that can be made in bulk and tweaked to your liking, perfect for flavoring all of your favorite fall treats!

It's officially September, and you know what that means. Not only is it (finally) socially acceptable, but it's actually encouraged to make, enjoy, and rave about pumpkin treats!
I usually kick off September with exactly such pumpkin treats. One year it was muffins, and another year it was baked oatmeal, and before that it was waffles. But this year, I decided to share the recipe that makes most all of those other pumpkin treats possible in the first place...a homemade Pumpkin Pie Spice recipe!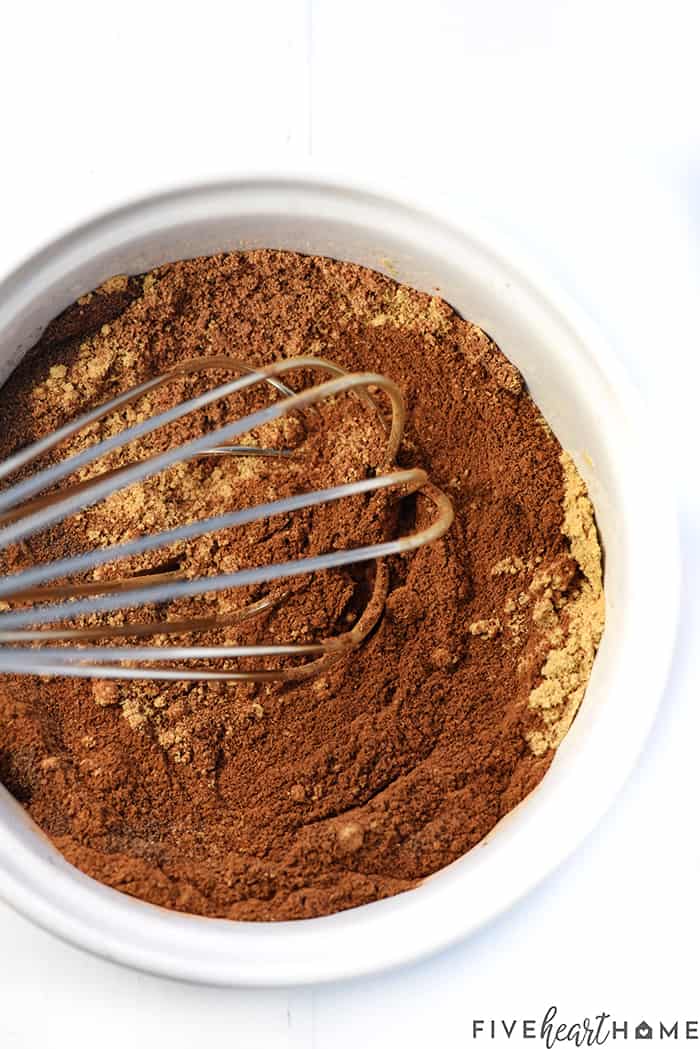 Make-Your-Own Mixes
Y'all already know that I love making my own seasonings and dry spice mixes. Not only is it often more economical to mix up your own pantry staples, but you can also make them in bulk. AND, my favorite part is that you can tweak the ratios of the ingredients to your liking!
For example, I find cloves to be overpowering, but I think a tiny pinch of them is necessary to enhance and deepen the flavor of pumpkin and other fall treats. So I do add a small amount of cloves to my Pumpkin Pie Spice...but not too much!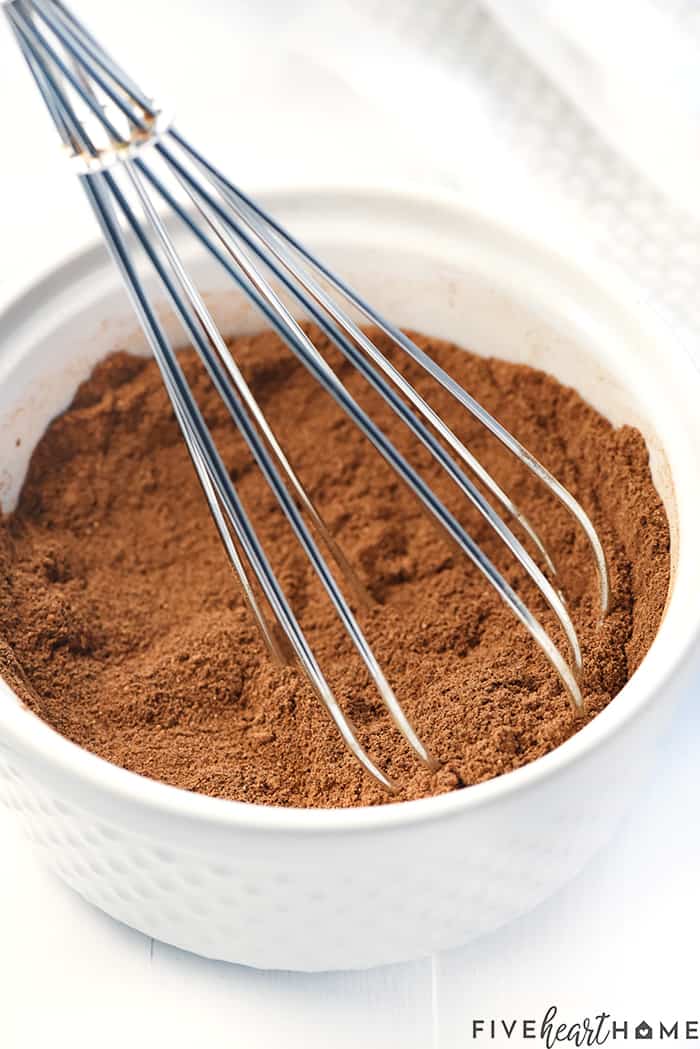 Ingredients
So what exactly does it take to make your own Pumpkin Pie Spice at home? Well, I'm so glad you asked! It actually couldn't be simpler. It takes like two minutes and you'll just need five basic ground spices (that you most likely already have in your spice cabinet)...
cinnamon
ginger
nutmeg
allspice
cloves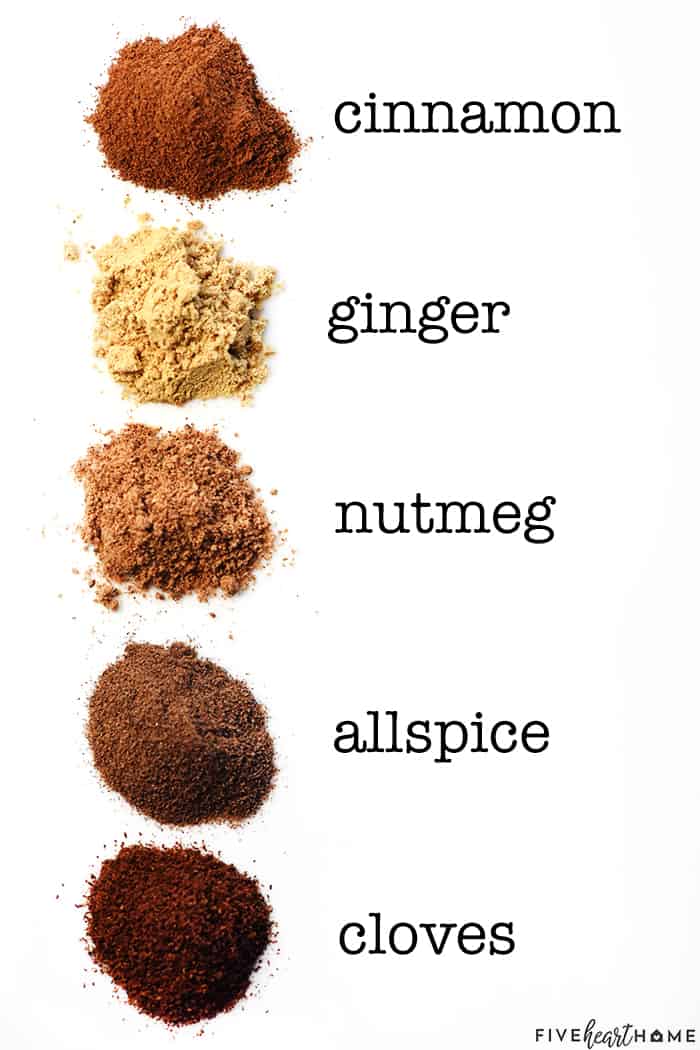 And that's it! Cinnamon is the base ingredient in a good Pumpkin Pie Spice, but it's balanced out by a generous measure of ginger and nutmeg. And finally, smaller amounts of allspice and cloves add the perfect hint of warm spice.
How to Use Pumpkin Pie Spice
As for the next important question, when should you use Pumpkin Pie Spice? Well, I say use it whenever you darn well like! Using it in pumpkin pie and other pumpkin baked goods is probably the most obvious application, but it's also great anywhere else you would thinking of using pumpkin puree...stirred into oatmeal, blended into a smoothie, the possibilities go on and on!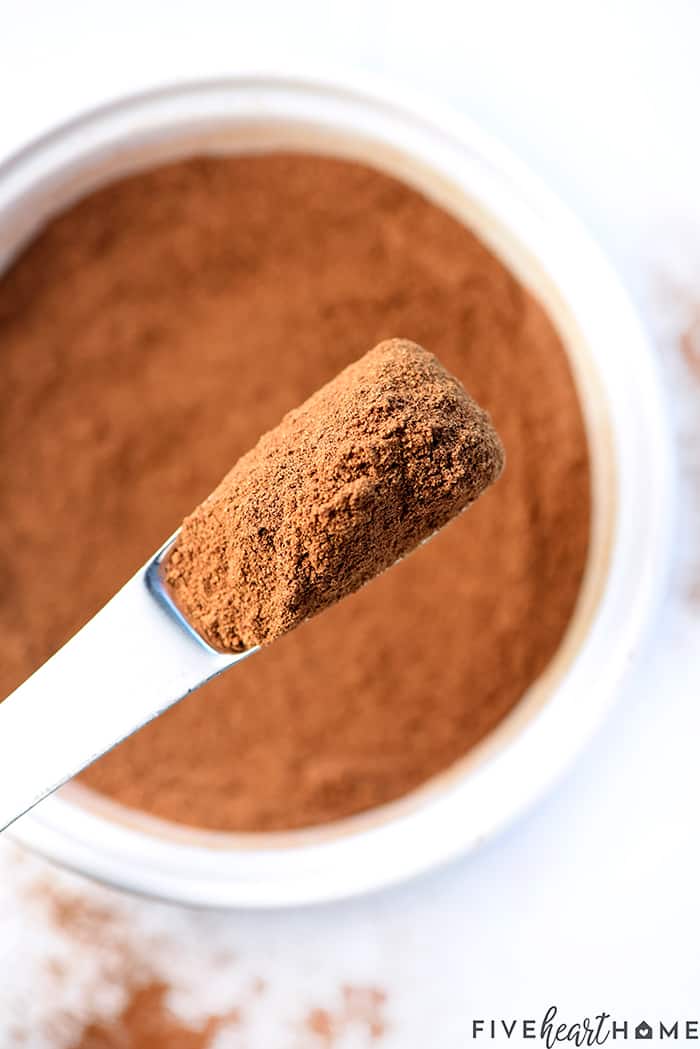 Pumpkin Pie Spice is actually also great in any fall recipe that centers around cinnamon or other warm spices.
This works for sweet or savory recipes, from apple pie to squash soup to granola to candied nuts.
Seriously, y'all...don't feel restricted to using it only in the presence of pumpkin!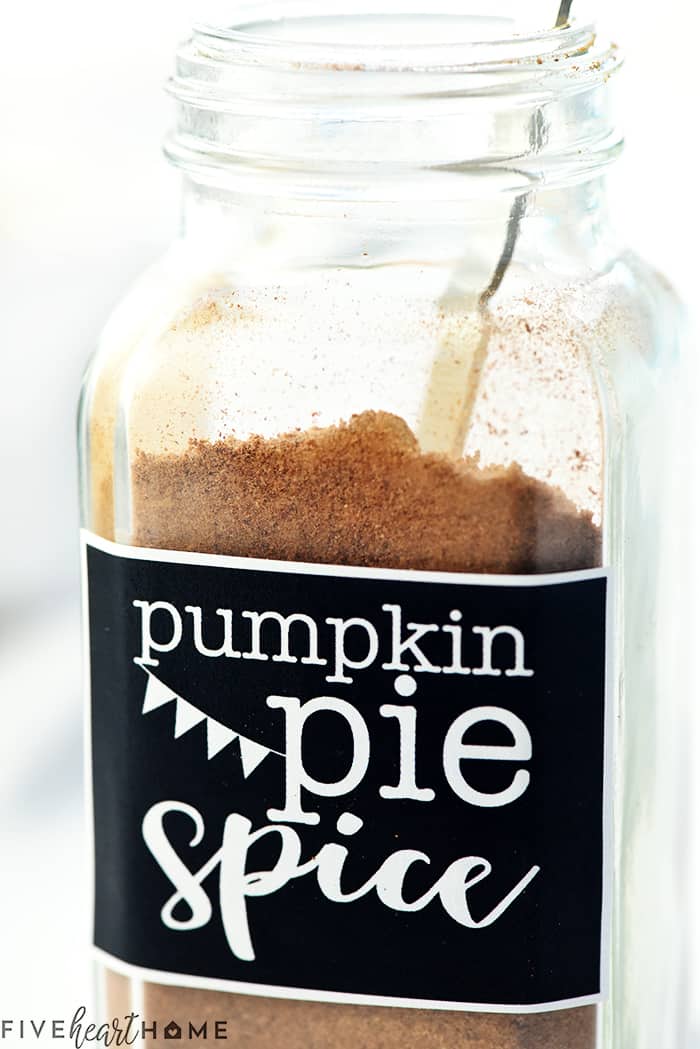 Conversion Tips
If you decide to use Pumpkin Pie Spice in a recipe that calls for cinnamon, or cinnamon plus other warm spices, simply add up the total amount of spices and substitute that much Pumpkin Pie Spice instead.
For example, my Pumpkin Gingersnap Icebox Cake calls for 1 tablespoon ground cinnamon, ½ teaspoon ginger, ¼ teaspoon nutmeg, ¼ teaspoon allspice, and a pinch of cloves. To save the time of measuring out each individual spice, I could simply substitute that same combined amount (1 tablespoon + 1 teaspoon) of homemade Pumpkin Pie Spice and the dessert would still turn out great!
So have I convinced you to whip up a batch of Pumpkin Pie Spice? I can assure you that you'll be reaching for it frequently over the fall and winter months. In fact, as much as I enjoy baking with pumpkin, I anticipate that I may go through more than one jar of this goodness before the end of the year. Care to join me??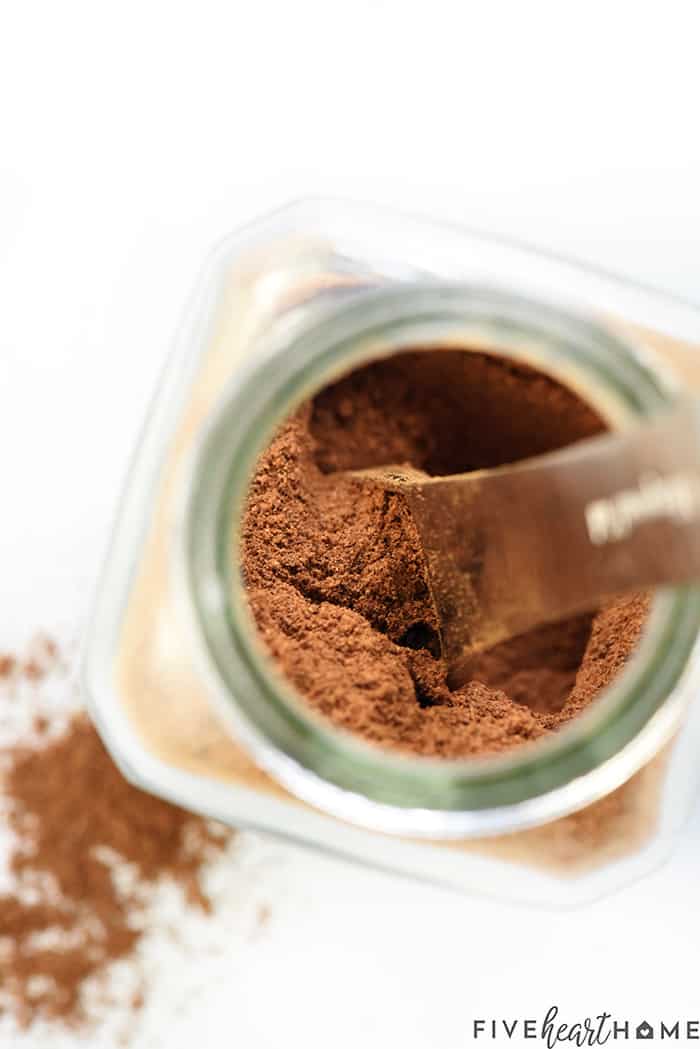 Helpful Tips, Tricks, & Equipment
Feel free to halve or double this recipe, depending on how often you bake with pumpkin!
You can spoon your Pumpkin Pie Spice into a reusable spice shaker or an old spice jar. And if you're a fellow type-A owner of a label maker, you can use that to create a label for your jar.
Or, you can download the cute free printable black and white spice jar label featured in this post HERE!
(Just make sure your scale is set to 100% -- or smaller -- before you print...
or you'll end up with a ginormous label!)

Recipes That Use Pumpkin Pie Spice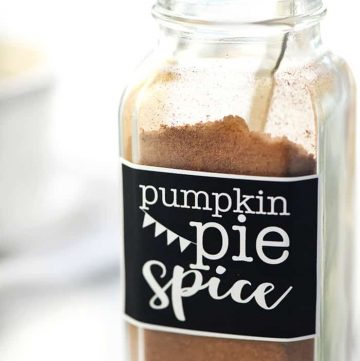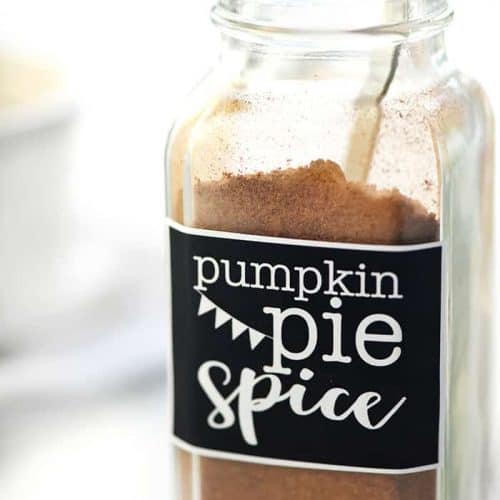 Pumpkin Pie Spice
Pumpkin Pie Spice is a homemade spice blend that can be made in bulk and tweaked to your liking, perfect for flavoring all of your favorite fall treats!
Print
Pin
Rate
Servings:
12
teaspoons (approximately ¼ cup)
Ingredients
3

tablespoons

ground cinnamon

2 ½

teaspoons

ground ginger

2

teaspoons

ground nutmeg

1 ½

teaspoons

ground allspice

½

teaspoon

ground cloves
Instructions
Whisk the ingredients in a small bowl until thoroughly combined. Transfer to an airtight container.
Calories:
8
kcal
|
Carbohydrates:
2
g
|
Potassium:
13
mg
|
Fiber:
1
g
|
Vitamin A:
5
IU
|
Vitamin C:
0.2
mg
|
Calcium:
22
mg
|
Iron:
0.3
mg
Post originally published on September 6, 2018.