If you've been searching for a way to use up the spoils of an overabundant garden, you've come to the right place.  And if, as an added bonus, you'd like to get some of those aforementioned excess veggies into your toddler/preschooler/big kid/teenager with as little drama as possible, then look no further.  Carrot Cake, I'd like you to meet Zucchini Bread.  Even though they're chock full of veggies, who could turn down these little cuties?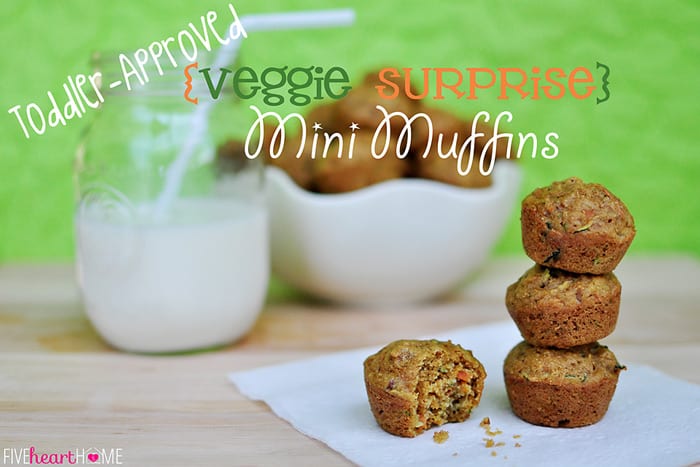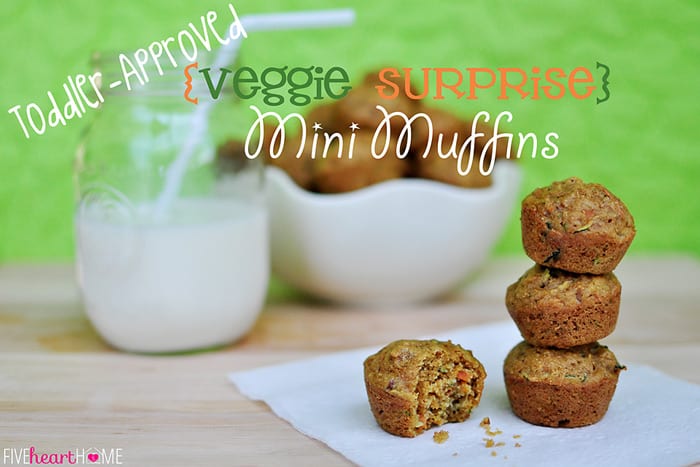 I am not above hiding/disguising vegetables to get my kids to eat them.  That's not to say I don't serve them straight-up as a side dish as well.  We have a veggie or three with dinner every night, and on a good day I may even throw some baby carrots or cherry tomatoes into the ole' lunchbox.  But the in-your-face vegetables aren't always regarded with excitement and acceptance around here, particularly in reference to my younger son.  So what's a mama to do?  Rather than turn every mealtime into a war zone, I'm of the philosophy that, while we will certainly offer and model eating veggies, I'm also going to sneak them in any chance I get.  That way, when my stubborn little darling balks at the idea of consuming a solitary green bean, I can cackle to myself that he still got those important veggie vitamins, whether he knew it or not.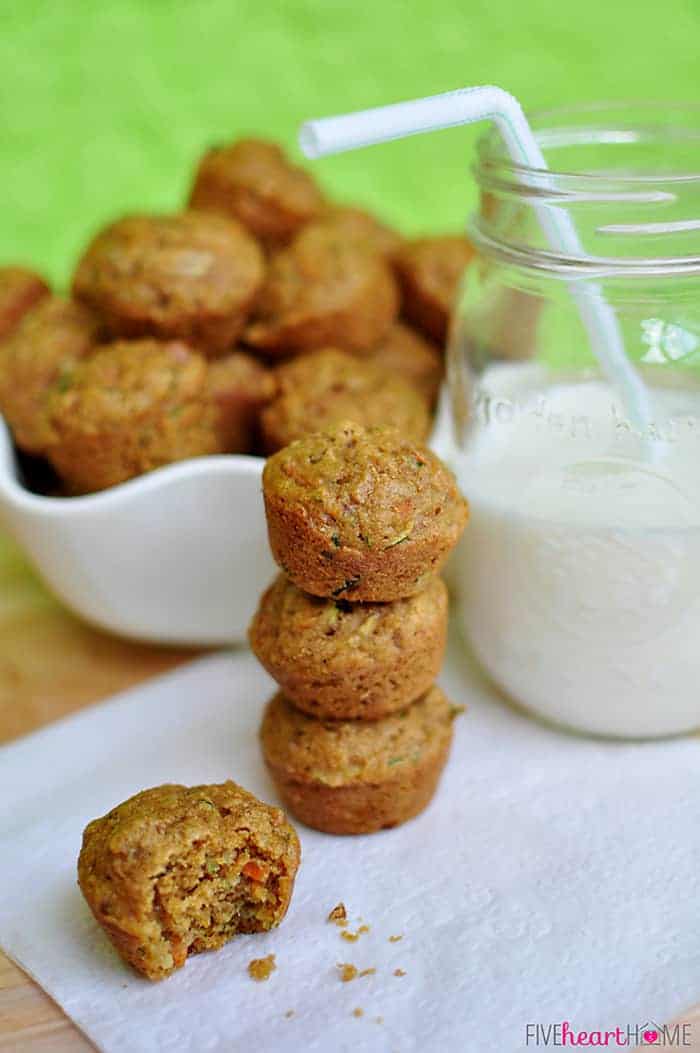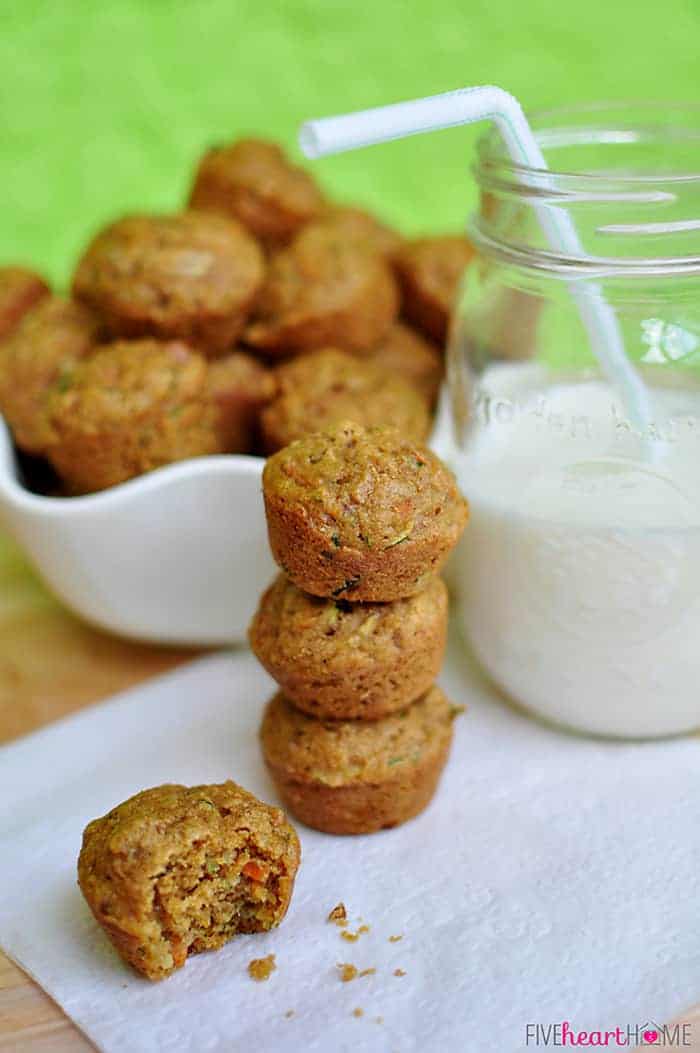 Now the veggies in these muffins are not entirely subtle.  The bits of shredded zucchini and carrots can be made out by a discerning eye.  But for some reason, even in their most ardent anti-vegetable phases, my kids have always been receptive to veggies in the form of tiny muffins that taste like cake.  Yes, they're tender and sweet, but don't get me wrong…these muffins are way healthier than cake.  In addition to a pound of vegetables, they feature whole wheat pastry flour in lieu of white flour, plain yogurt, and, if you're so inclined, you can use coconut oil instead of butter and unrefined sugar as your sweetener.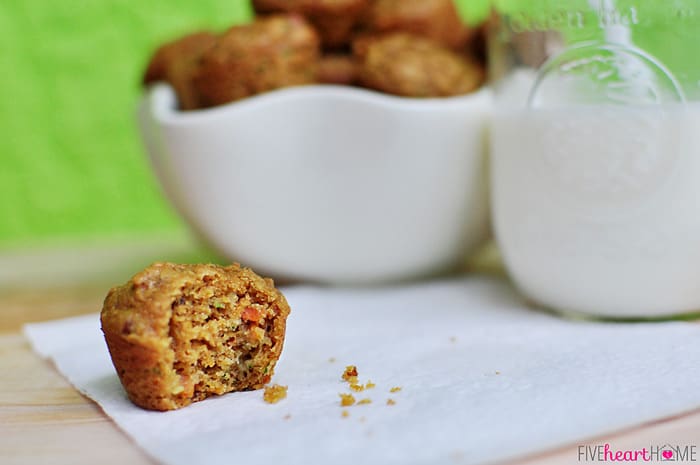 So what are you waiting for?  Whip up a batch of these mini muffins and prepare to be amazed as your kiddos come back for extra servings of zucchini and carrots!
Adapted from Baking Illustrated.
This post is linked to Lil Luna Link Party 132 at Lil Luna, Kitchen Fun & Crafty Friday Link Party #71 at Kitchen Fun With My 3 Sons, Weekend Potluck #72 at 4 Little Fergusons, Strut Your Stuff Saturday Link Party Week 102 at Six Sisters' Stuff, Super Summer Saturday Party at The Chirping Moms, and Sunday Linky Party #13 at Suburbs Mama.