Today I'm sharing with you one of my all-time favorite cookie recipe. It's time to whip up some simple, yet scrumptious, coconut macaroons!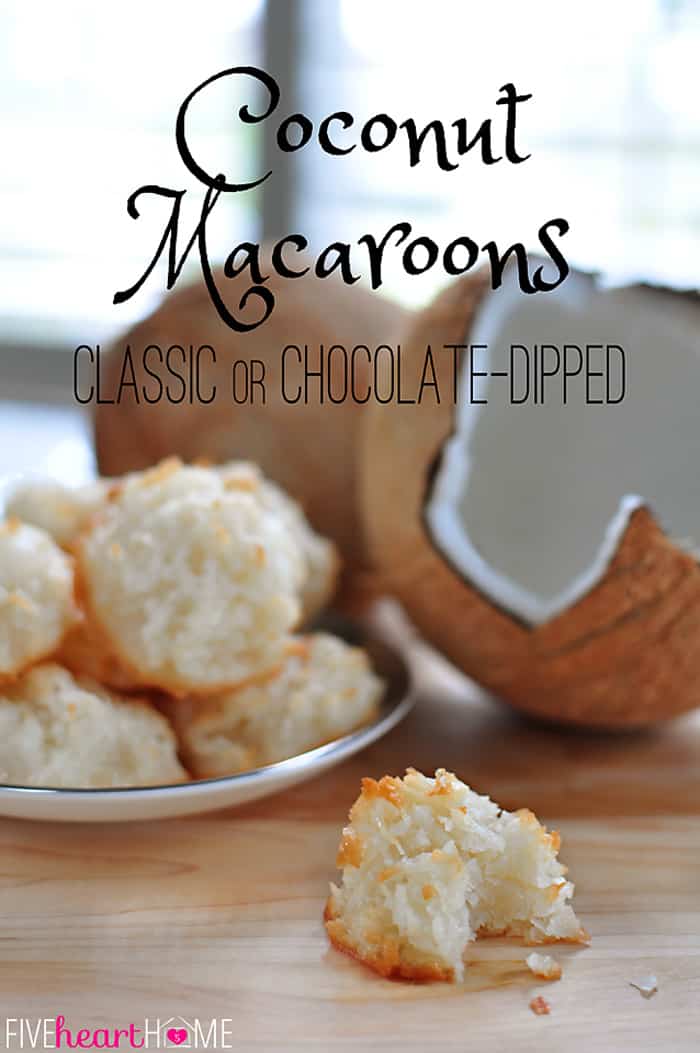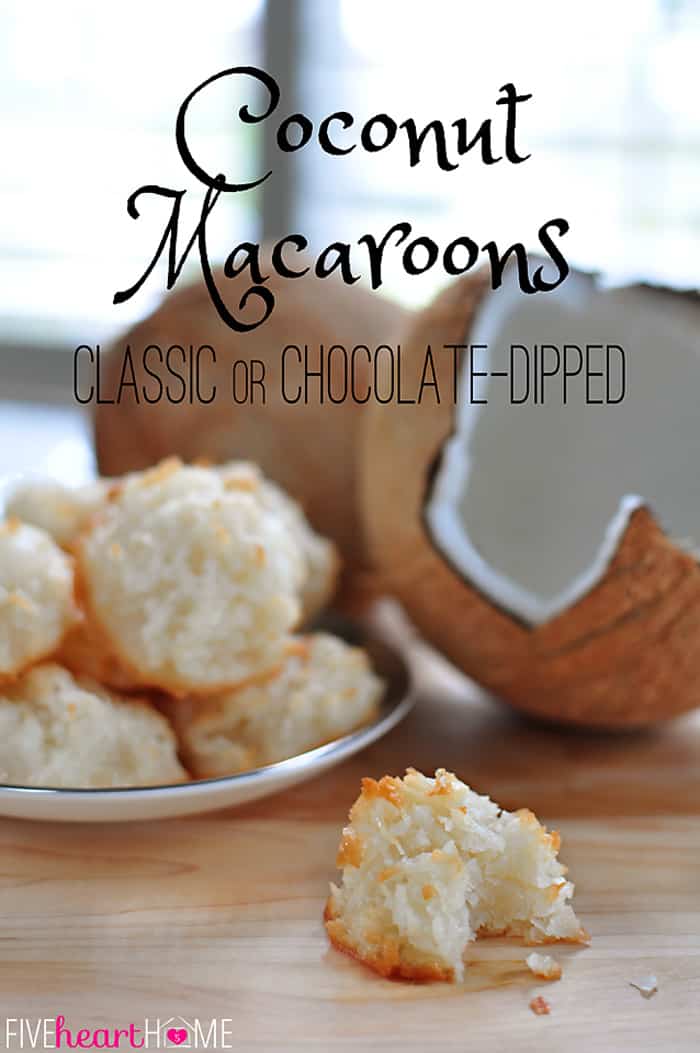 This recipe happens to be from a cookie cookbook that was a part of my mom's collection when I was growing up. A lot of the cookies that I associate with my childhood can be found in the pages of this particular cookbook. But what I like most about this recipe — aside from the end result, of course — is that it only calls for a few basic ingredients. There's no sweetened condensed milk here…this recipe relies on egg whites to bind the coconut into sweet, chewy, can't-eat-just-one morsels of deliciousness. I'm being completely honest when I say that even coconut macaroons from nice bakeries have disappointed me because I've been spoiled by these.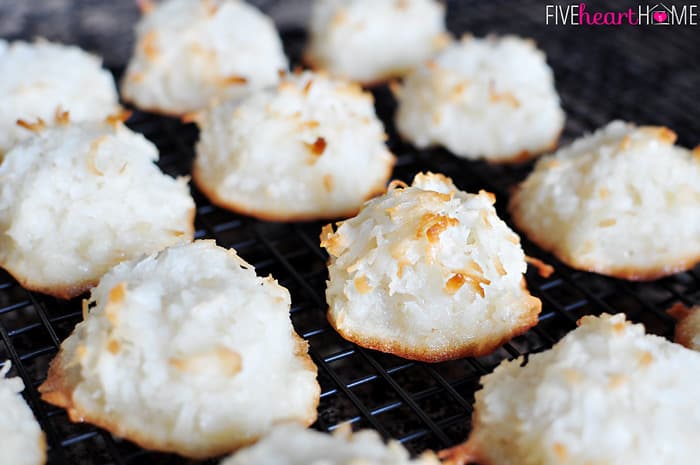 This recipe is extremely quick to throw together, and the cookies taste like they took far more effort than they actually did. The only warning I have for you is that they tend to stick to the pan, and the best remedy I have found for this problem is to line my cookie sheet with a Silpat or parchment paper. The cookies will glide right off of those surfaces, but you may find yourself etching them loose if you try to bake them straight on the pan, regardless of how much you greased it.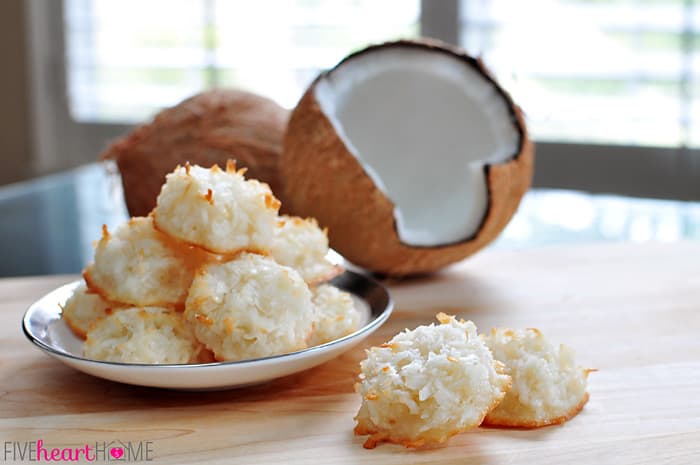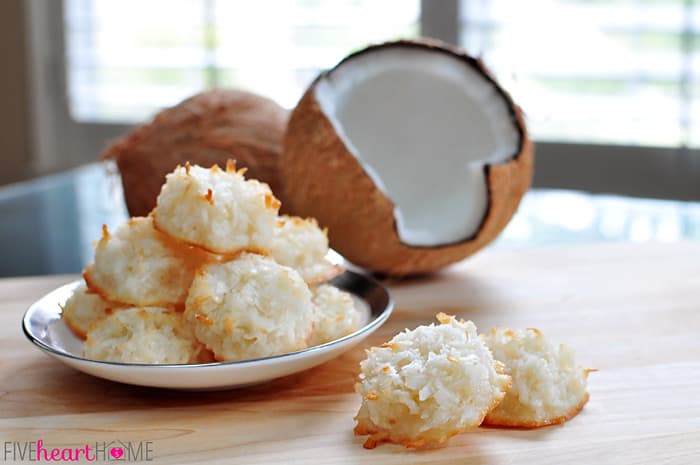 If you want to take these already-delectable cookies to the next level, then might I recommend dipping or drizzling them in melted chocolate? Seriously. Decadent. If you happen to like Mounds candy bars (me!me!me!), I can promise you that these chocolate-dipped coconut macaroons are even better.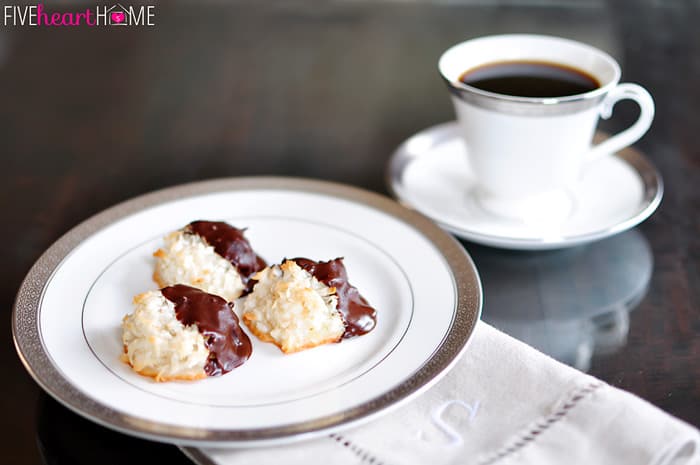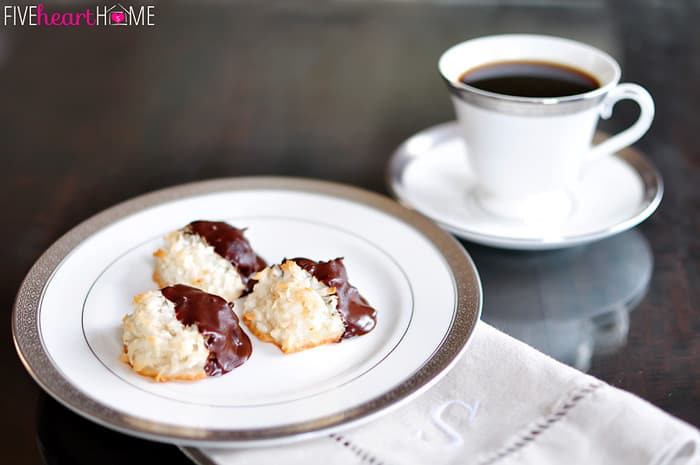 So pin this recipe and mark my word…if you enjoy a good coconut macaroon, you'll not find a better one than this!
Adapted from Sunset Cookies.
Looking for a way to use up those four leftover egg yolks?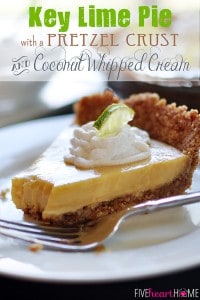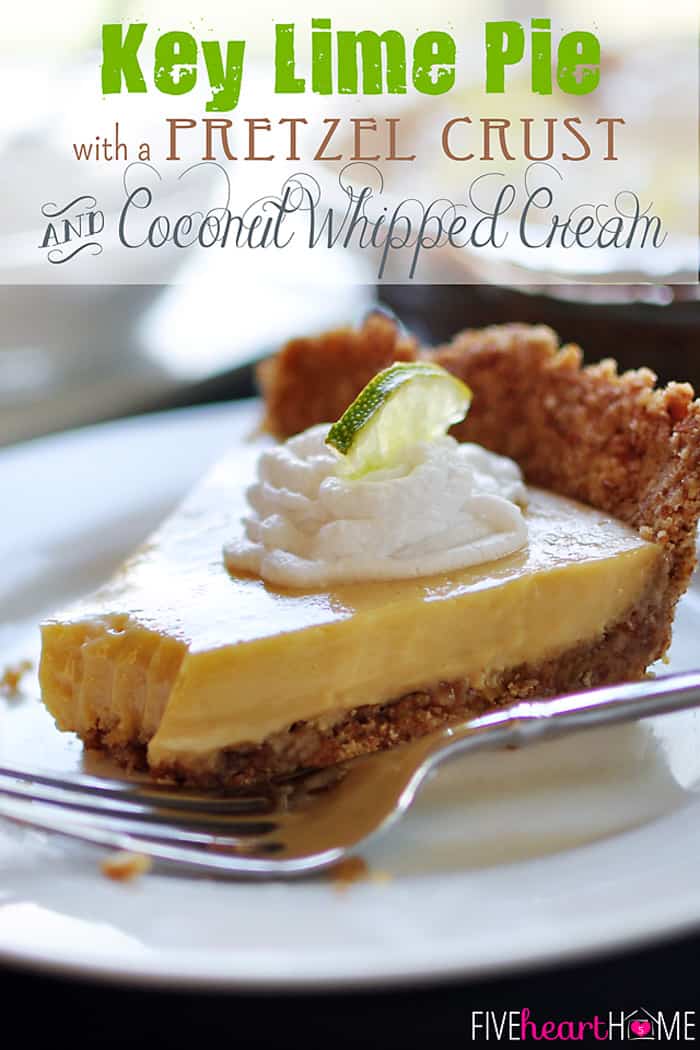 This post is linked to Lil' Luna Link Party 135 at Lil' Luna, What's In Your Kitchen Wednesday #30 at Kitchen Meets Girl, Hookin Up with HoH #156 at House of Hepworths, and Sunday Linky #16 at Suburbs Mama.