Homemade Chocolate Cake Mix is an easy, from-scratch pantry staple to whip up light, moist chocolate cake or cupcakes in a matter of minutes!

Well, birthday season at our house has officially come to a close. With all five of our birthdays falling within a span of ten weeks, this is the time of year that I find myself wrapping gifts and hanging balloons and baking a cake (or pie, in my hubby's case) every couple of weeks.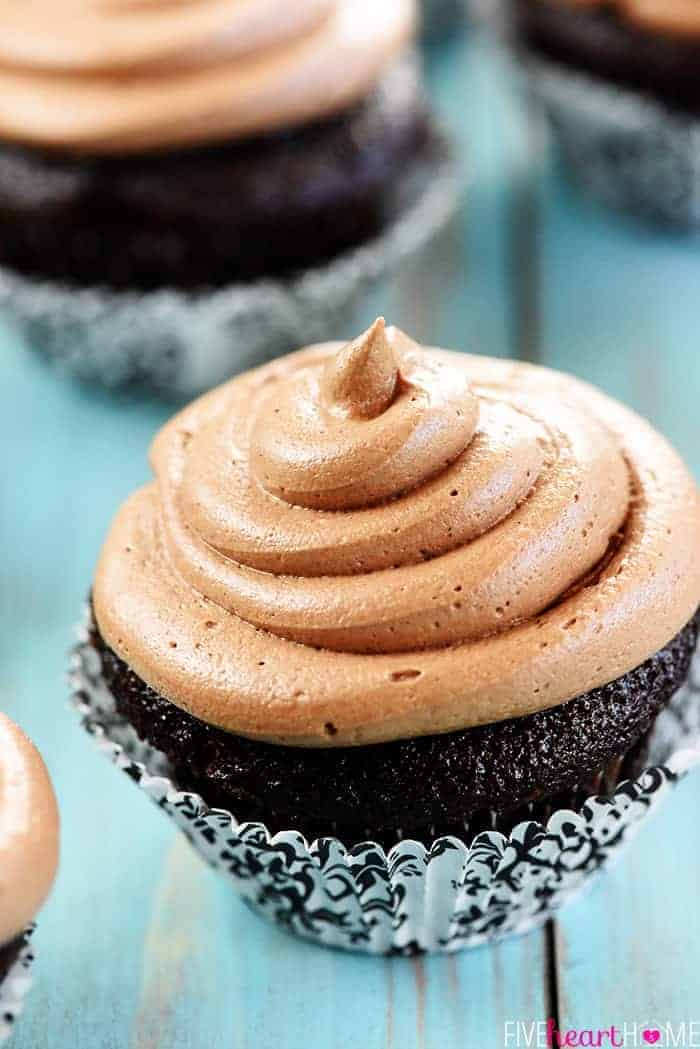 And while I love celebrating the birthdays in our family each year, I have to admit that I get a little worn out doing alllll of them in such close succession. So when birthday #4 out of 5 rolled around last month and I found myself needing to bake a batch of cupcakes before bed, I was relieved to discover that I had a bag of Homemade Chocolate Cake Mix waiting in the pantry!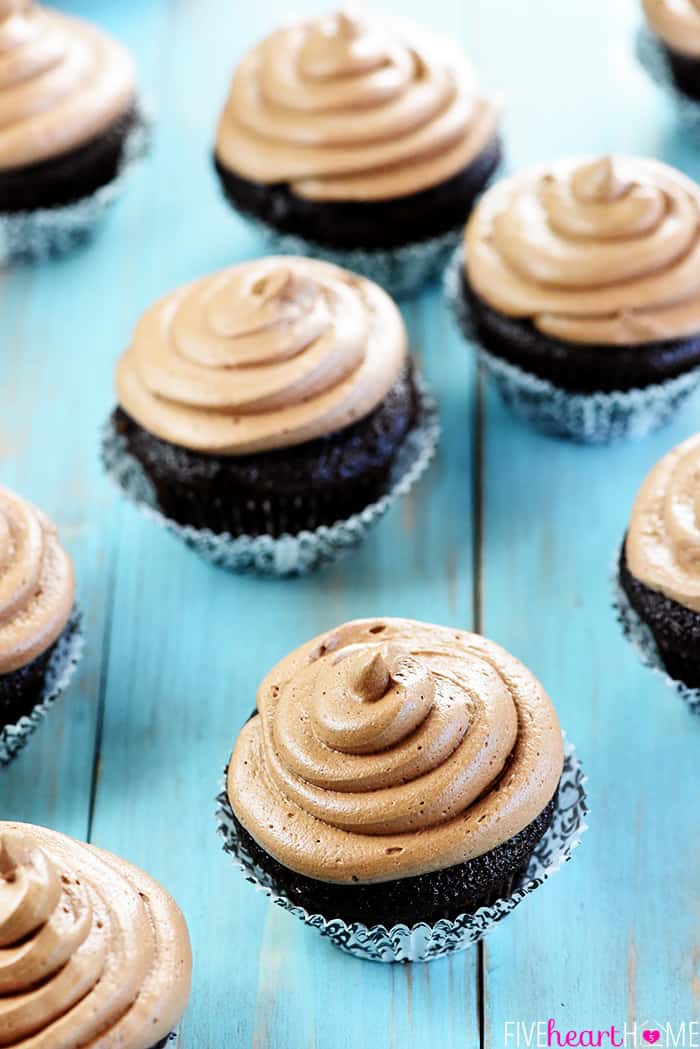 I'm not ashamed to admit that I grew up on cakes made from store-bought cake mixes, and they were some of the first things I learned how to bake on my own. The ease! The speed! The convenience! But then when I had kids and started paying more attention to the ingredients I was feeding my family, I reluctantly traded in my beloved cake mixes and start baking from scratch.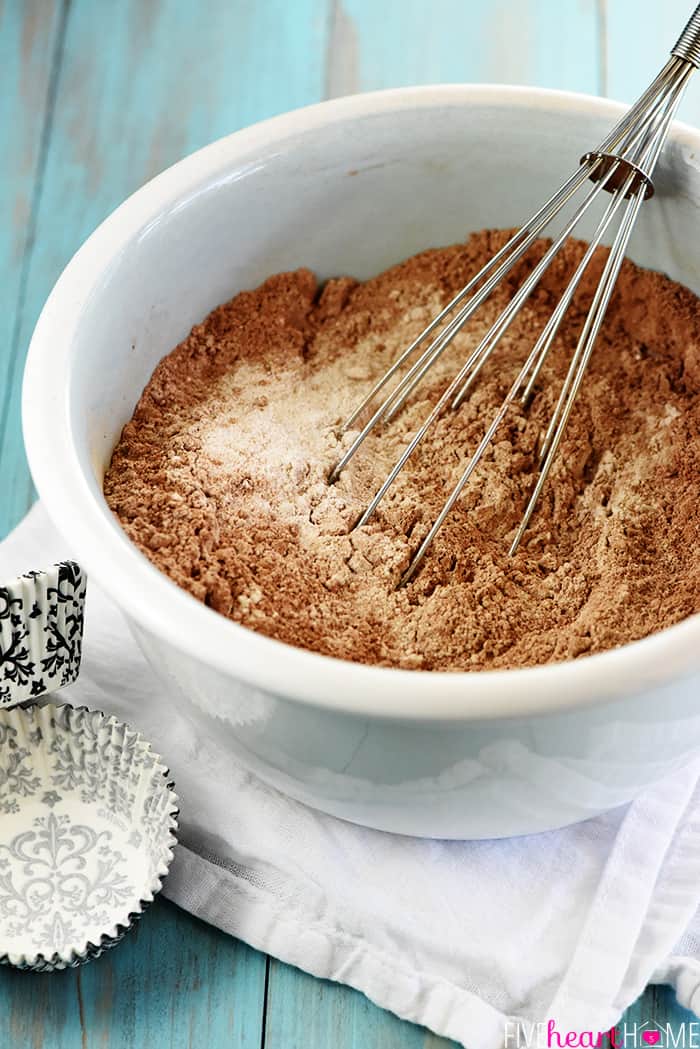 Even though it's a little more work and takes a little more time, I discovered that I love baking homemade treats that don't end up with the weird chemically aftertaste that can come from store-bought baking mixes. As a result, I've been stocking my pantry with from-scratch mixes for the last several years, from Homemade Cornbread Mix to Homemade Waffle Mix to Homemade Pancake Mix and more. They're quick to assemble, allow me to control the ingredients (for example, I typically make them with wholesome whole wheat pastry flour instead of all-purpose white flour), and they make whipping up baked goods that much quicker.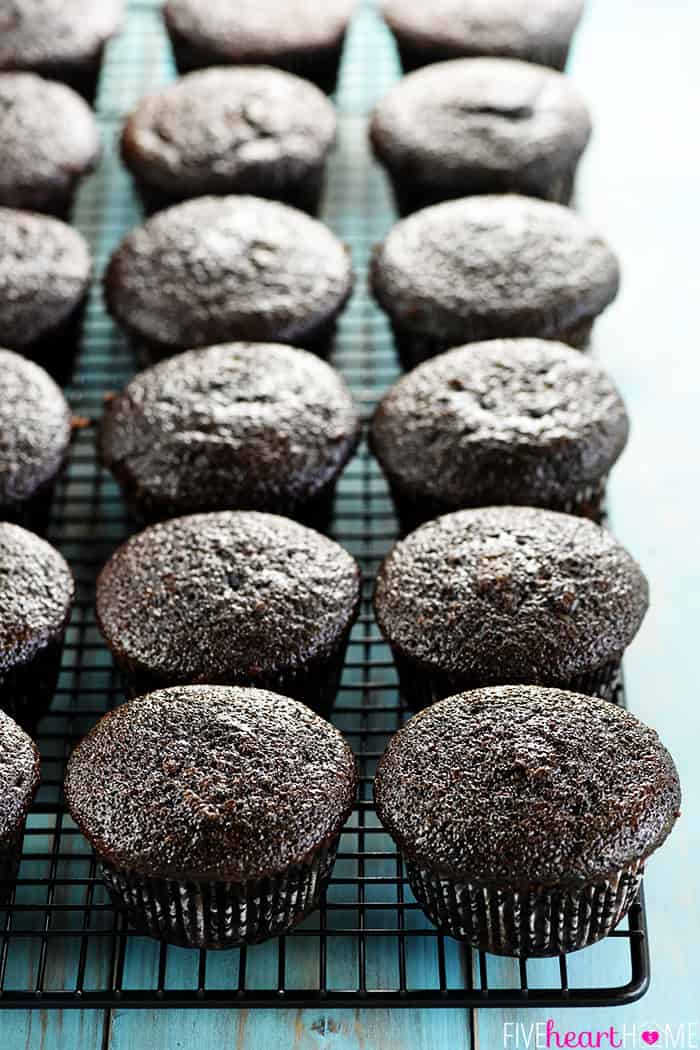 Alas, I'm a slow learner, so it took me a long time to connect the dots and realize that I could assemble homemade cake mixes as well. But finally (and thankfully), I SAW THE LIGHT!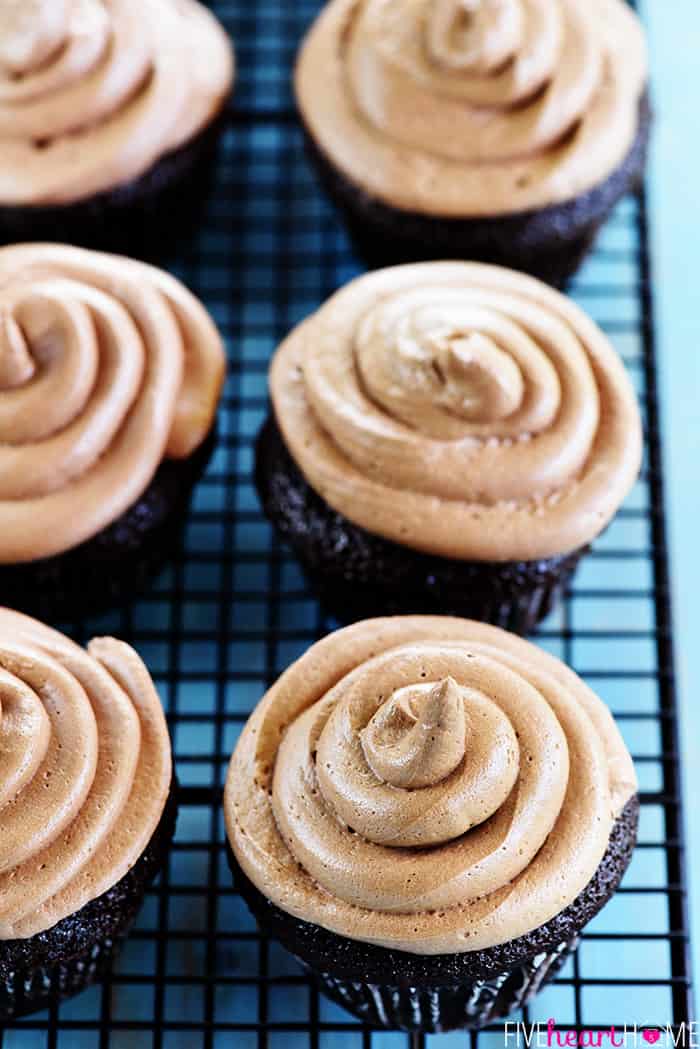 For this Homemade Chocolate Cake Mix, I simply took my favorite chocolate cake recipe (thank you, Hershey's), measured out and whisked together the dry ingredients, and transferred the mixture to a gallon-sized plastic bag. I wrote up directions for adding the wet ingredients and baking. Then I repeated a couple more times and stored my from-scratch bags of cake mix in the pantry for future last-minute baking emergencies.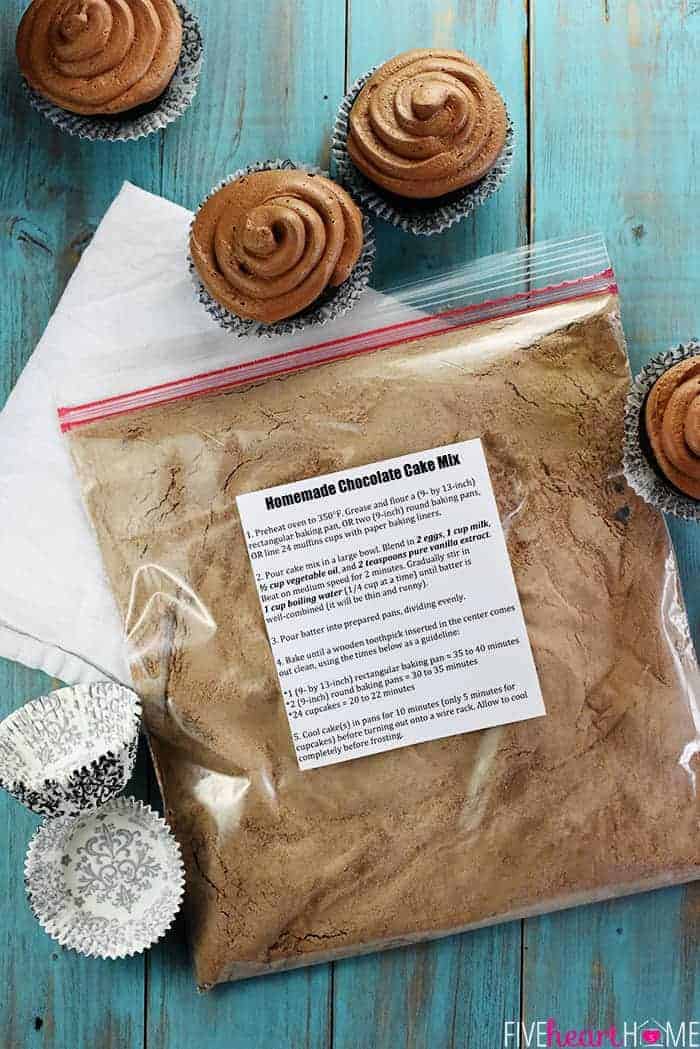 This Homemade Chocolate Cake Mix produces a light, airy, delectable chocolate cake (or cupcakes, as seen here). But to me, an equally impressive aspect of the recipe is its convenience. Not having to measure out dry ingredients shaves time and energy off of the cake baking process…and y'all know I'm all for shortcuts while still being able to maintain "unprocessed ingredients status."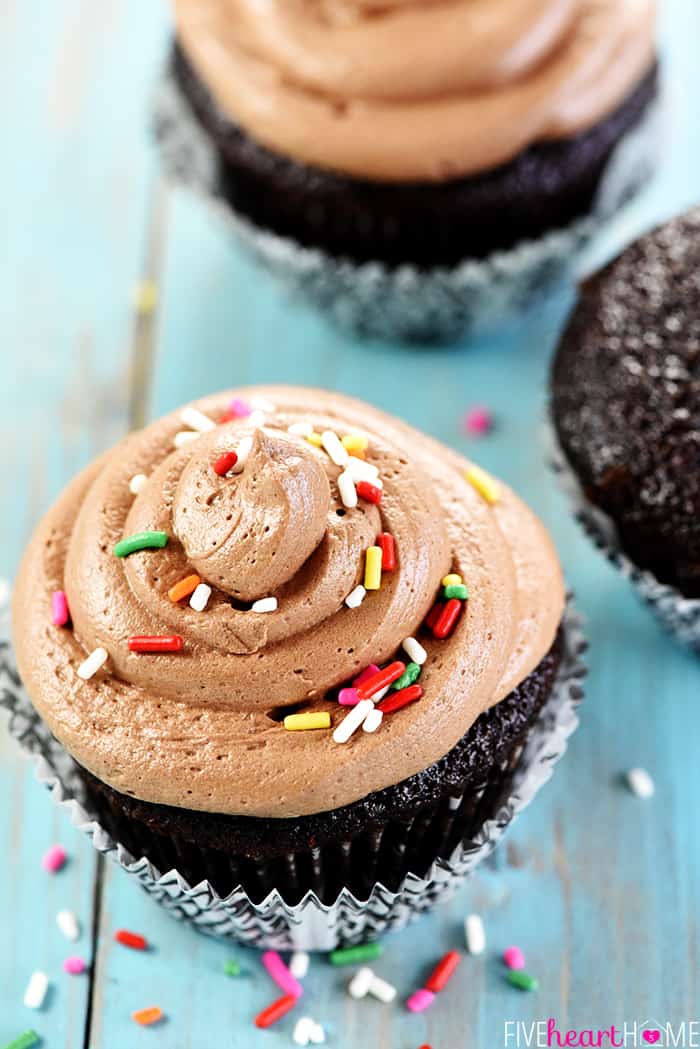 So the next time you need to bake a chocolate cake, save time by using a cake mix…a Homemade Chocolate Cake Mix, that is! It's oven-ready in a flash with no icky ingredients, and the resulting cake tastes amazing. You'll only wish you'd thought to do it sooner… 😉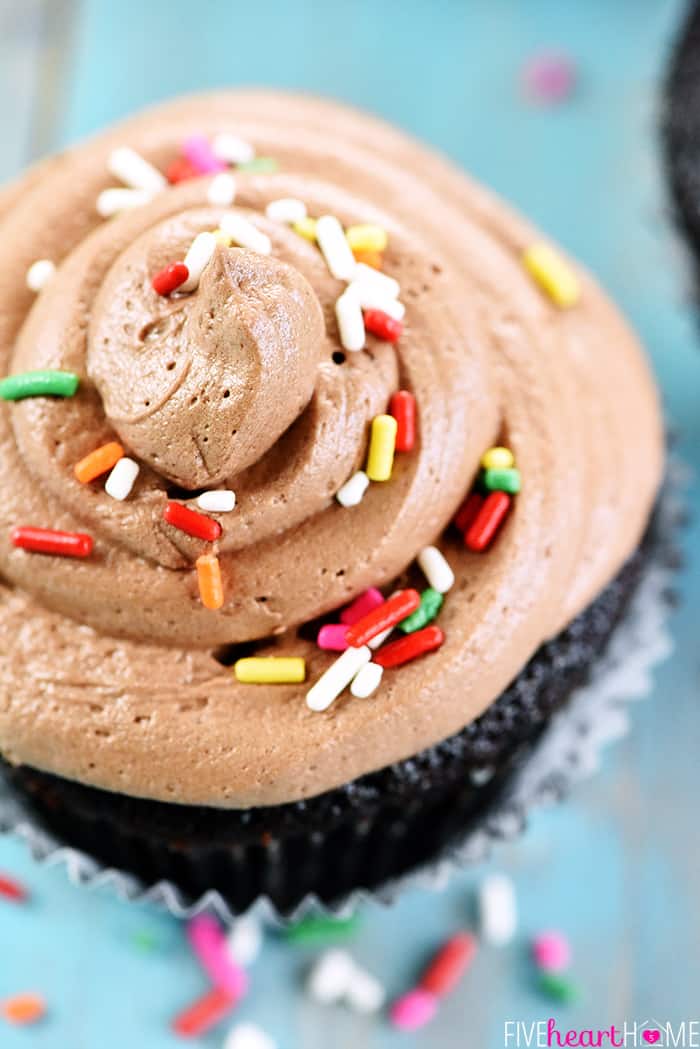 Helpful Tips, Tricks, & Equipment
(some affiliate links below)
Pouring boiling water into cake batter seems weird, I know. And the resulting batter is alarmingly thin. But this trick produces a light, moist, tender crumb, so don't be afraid to give it a go!
I always use fresh baking powder and baking soda when I assemble homemade baking mixes, which ensures that they will keep fresh in the pantry longer (and actually rise when baked).
Along those same lines, I like to mix up three Homemade Chocolate Cake Mixes at a time. But I do so with the intent to use them up within six months or so (and I'm sure to write the date on the bags so I remember how old they are).
I prefer whisking the dry ingredients together in a bowl, transferring the resulting mix to a baggie, and then repeating the steps in the same bowl for each additional cake mix I wish to assemble.
This Homemade Chocolate Cake Mix can be made in the following variations:
Finally, I frosted the cupcakes in these photos using Chocolate Buttercream Frosting and my favorite disposable plastic baggie trick.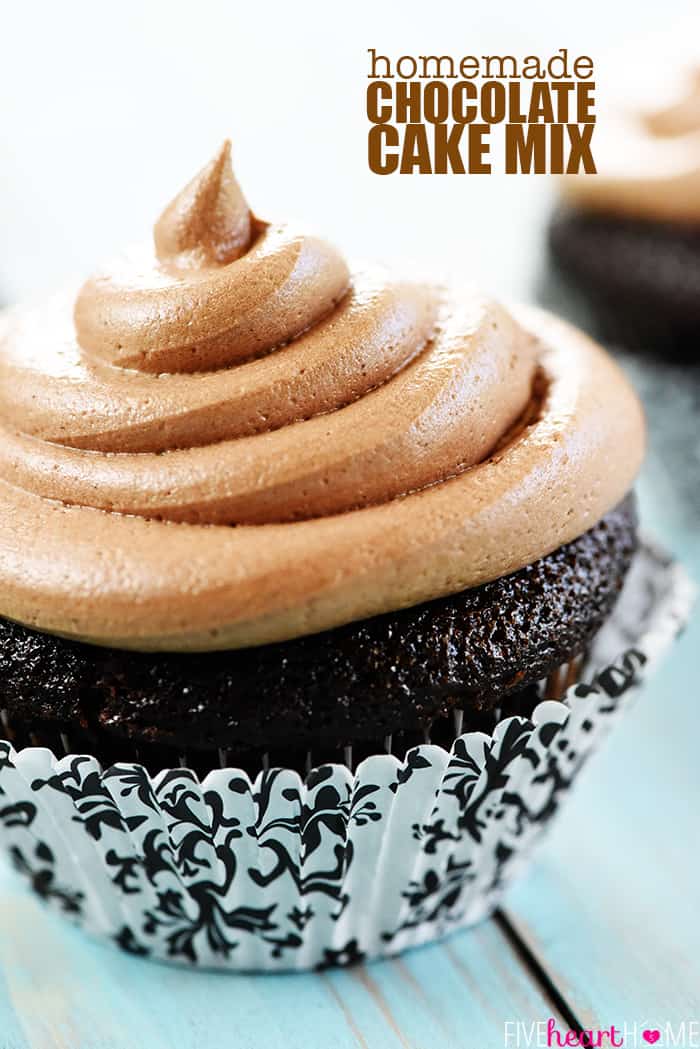 Homemade Chocolate Cake Mix
Homemade Chocolate Cake Mix is an easy, from-scratch pantry staple for whipping up light, moist chocolate cake or cupcakes in a matter of minutes!
Ingredients
FOR THE CAKE MIX:

2 cups sugar
1 3/4 cups all-purpose flour
3/4 cup unsweetened cocoa powder
1 1/2 teaspoons baking powder
1 1/2 teaspoons baking soda
1 teaspoon salt
TO MAKE A CAKE:

2 eggs
1 cup milk
1/2 cup light vegetable oil (such as sunflower or safflower)
2 teaspoons pure vanilla extract
1 cup boiling water
Instructions
TO ASSEMBLE CAKE MIX:

In a large bowl, whisk together the sugar, flour, cocoa powder, baking powder, baking soda, and salt until very well combined. Transfer to a gallon-sized plastic baggie. (Repeat for as many cake mixes as you wish to assemble.)
TO USE CAKE MIX:

Adjust oven rack to the center position and preheat oven to 350°F. Grease and flour a (9- by 13-inch) rectangular baking pan, OR two (9-inch) round baking pans, OR line 24 muffins cups with paper baking liners.
Pour the Homemade Chocolate Cake Mix into a large bowl. Blend in the eggs, milk, oil, and vanilla using an electric mixer. Beat on medium speed for 2 minutes, scraping the bowl as needed. Gradually stir in the boiling water (1/4 cup at a time) until the batter is well-combined (it will be thin and runny).
Pour the batter into the prepared pans, dividing evenly. Bake until a wooden toothpick inserted in the center comes out clean, using these times as a guideline: one (9- by 13-inch) rectangular baking pan = 35 to 40 minutes; two (9-inch) round baking pans = 30 to 35 minutes; 24 cupcakes = 20 to 22 minutes.
Cool cake(s) in pans for 10 minutes (only 5 minutes for cupcakes) before turning out onto a wire rack. Allow to cool completely before frosting.
https://www.fivehearthome.com/homemade-chocolate-cake-mix-recipe/
https://www.fivehearthome.com ~ All recipes and images on Five Heart Home are copyright protected. Please do not use without my permission. If you would like to feature this recipe, please rewrite the directions in your own words and give proper attribution by linking back to this blog.
CLICK HERE TO PRINT DIRECTIONS TO STICK ON
YOUR HOMEMADE CHOCOLATE CAKE MIX BAGGIES! (like this?)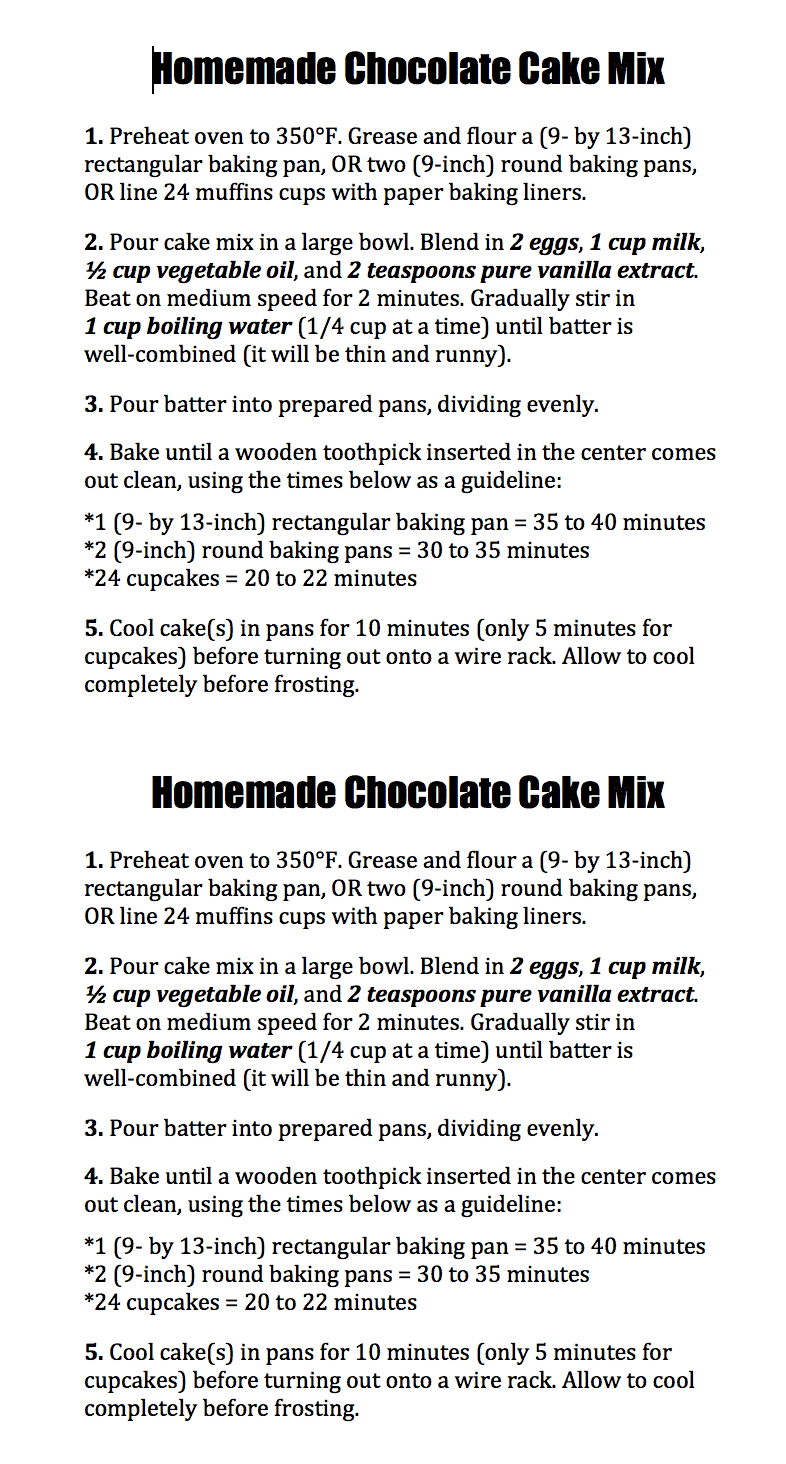 * * * * * * * * * *
♥More made-from-scratch kitchen staples…
{5-Minute, 5-Ingredient} Homemade Caramel Sauce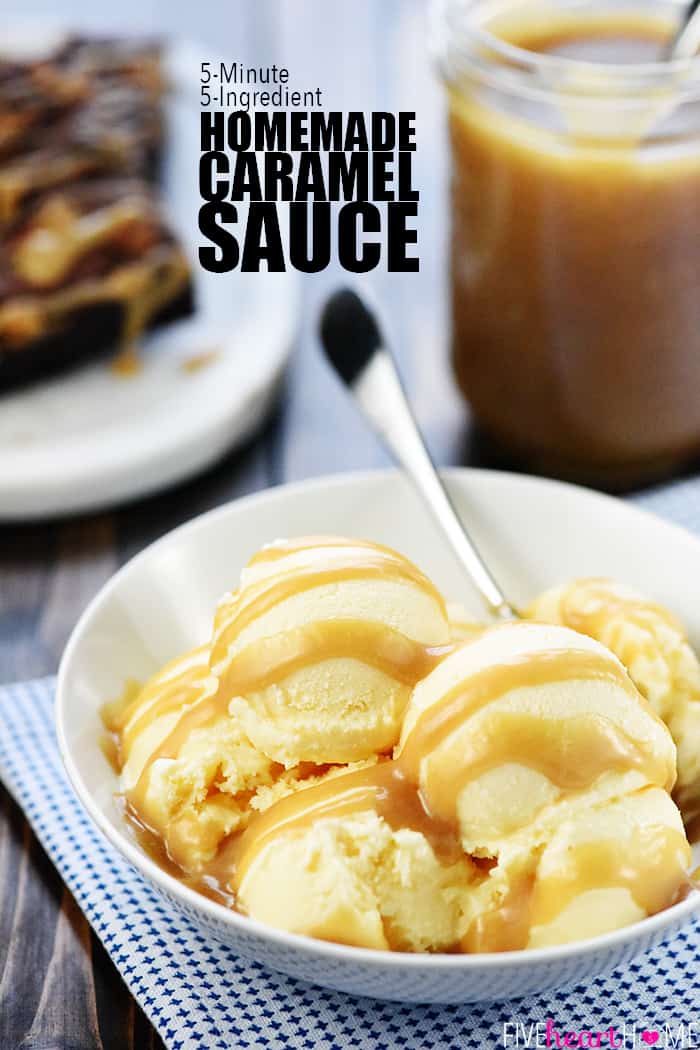 Homemade Chili Seasoning Mix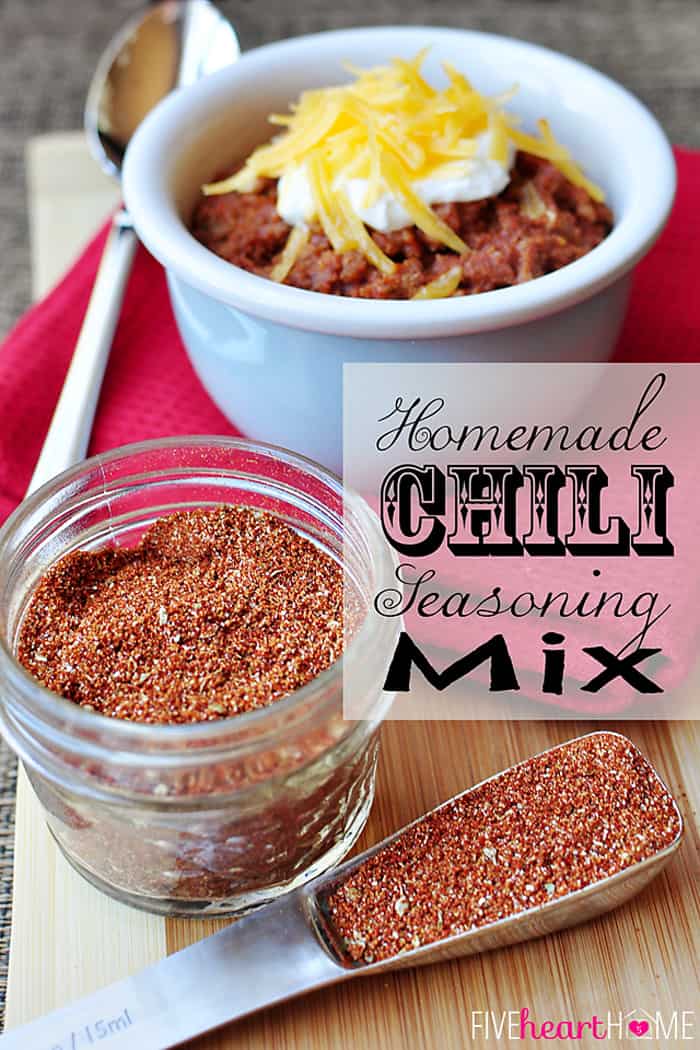 Easy Homemade Flour Tortillas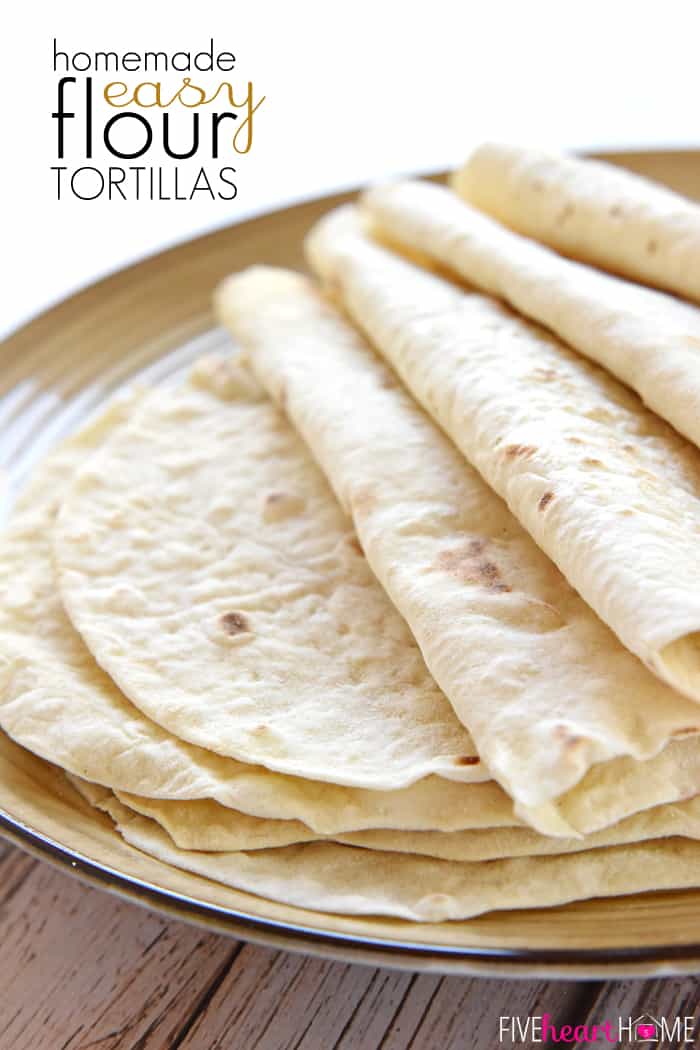 Homemade Chocolate Chip Cookie Mix