Soft, tender Homemade Flour Tortillas are deliciously versatile and surprisingly easy to make with just a few simple ingredients!

Wellllll…it's only natural that I follow up last week's Easy Spanish Rice recipe with some Easy Homemade Flour Tortillas, right? 😉 I'm still feeling in a Cinco de Mayo-inspired mood, but the good news is that these flour tortillas are fantastic any day of the year!
Have you ever made your own homemade tortillas before? It might sound intimidating, but they're actually super simple to make with just five basic ingredients. While traditional flour tortillas are made with lard, I realize that most of you probably don't keep that ingredient on hand or perhaps prefer not to use it. I usually make my flour tortillas with butter, but vegetable shortening will also work. Aside from your fat of choice, all you'll need is flour, salt, baking powder, and water. It always amazes me that such simple ingredients can yield such yummy results!

MY LATEST VIDEOS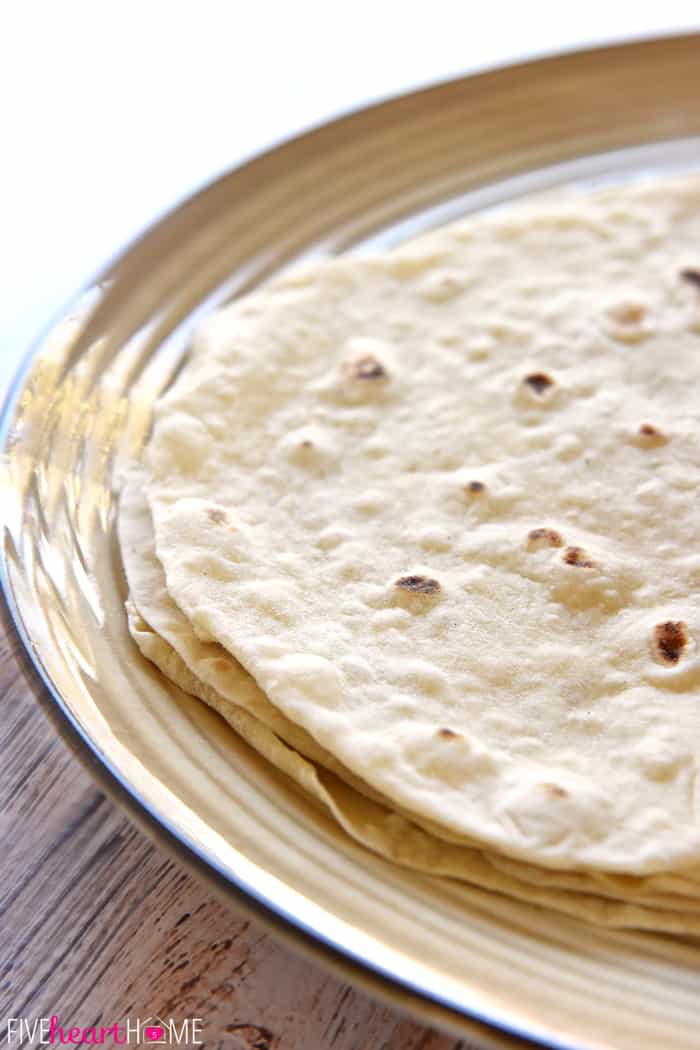 As I do with many of my favorite recipes — from pie crust to shortbread to scones — I rely on my trusty food processor to effortlessly whip out these Homemade Flour Tortillas. However, don't let that stop you from making them if you don't have a food processor…you can certainly throw them together by hand! It's just a matter of blending the ingredients and kneading the dough.
Then comes the trickiest part (at least for me)…rolling. The rolling in itself is not challenging, mind you. The aspect I have a hard time with is rolling my tortillas into actual, round-ish circles. However, I will say that this endeavor gets easier with practice. I will also share that if your tortilla ends up with a random, Florida-shaped appendage, you have my permission to trim it off with a knife (and nobody will ever be the wiser!). But if you choose to leave it, I can assure you that nobody has ever turned down a soft, warm, fresh-from-the-skillet flour tortilla due to the fact that it wasn't perfectly symmetrical. 😉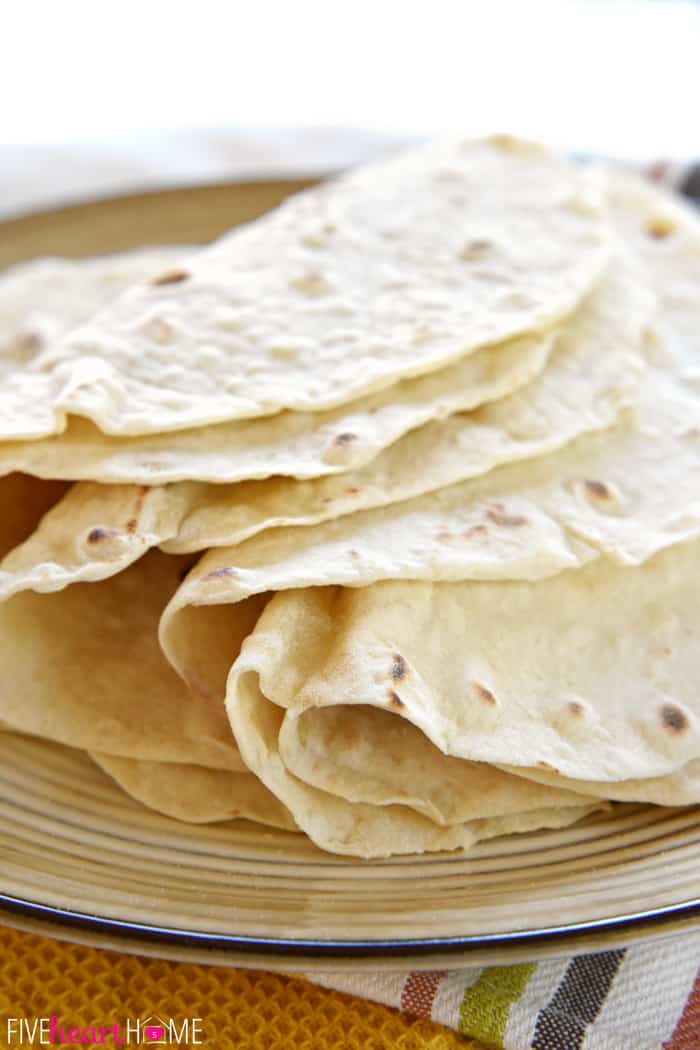 While you're working on achieving your circular tortillas, the only variable you'll need to worry about has to do with how thin or thick you prefer them. This recipe will yield a dozen very thin flour tortillas, about 10 average tortillas, or about 8 thick ones. How thin you roll your tortillas will also determine how long you'll need to cook them on each side so that they remain soft but aren't too doughy on the inside.
Basically, flour tortillas are pretty darn easy to make, but the first time you attempt them, you will probably need to experiment just a bit to figure out the right temperature and cooking time based on your stove. I cook my tortillas in a big stainless steel skillet, but you can use cast iron or even nonstick if you prefer. And when I make tortillas, I typically double this recipe, because it takes only slightly longer to whip up twice as many tortillas once the food processor is already dirtied up.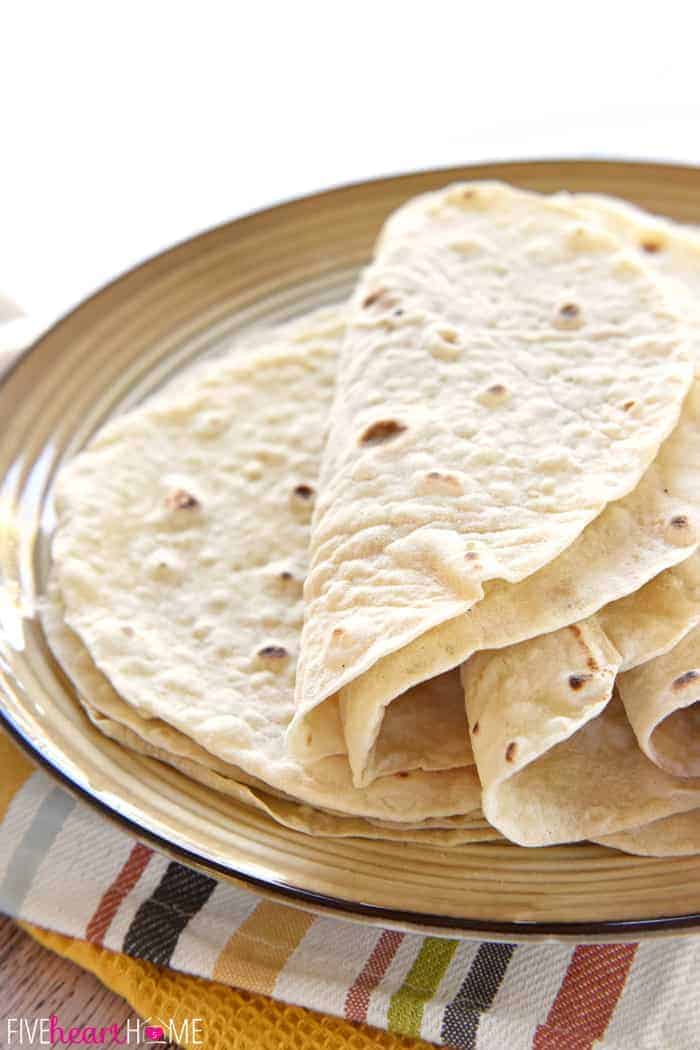 So who's ready for some Easy Homemade Flour Tortilla making??? Whether you've got tacos or burritos on the menu, or whether you simply plan to slather your tortillas with butter or dip them in salsa, you can't go wrong. I hope these are a hit with your crew! Now if you'll excuse me, I've got a stack of warm tortillas and a vat of queso calling… 😉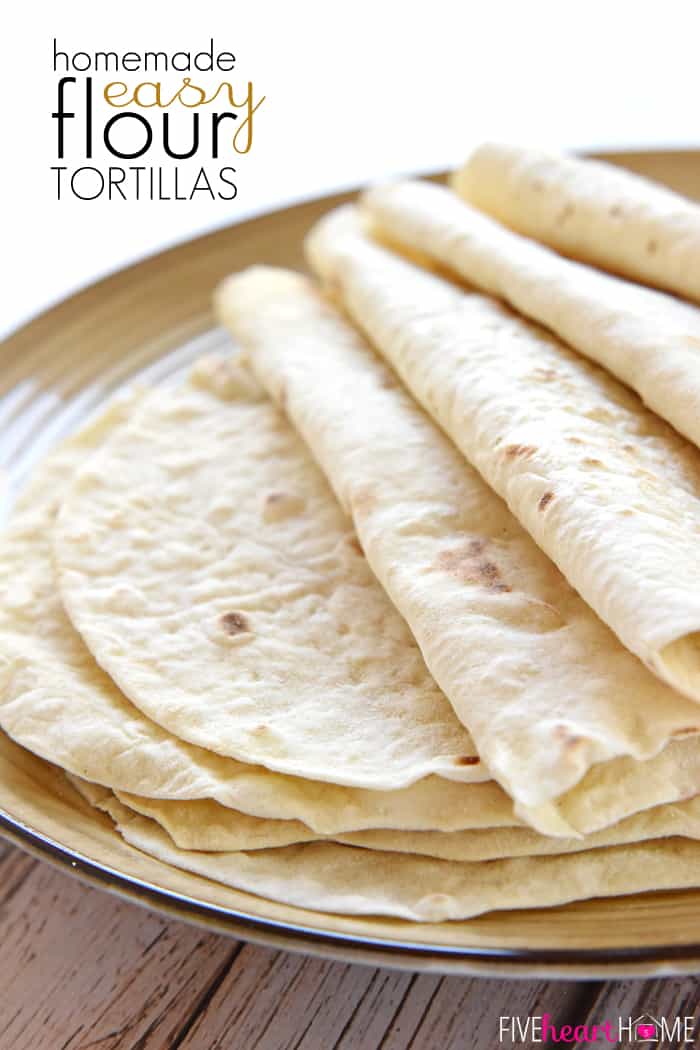 Easy Homemade Flour Tortillas
Soft, tender Homemade Flour Tortillas are deliciously versatile and surprisingly easy to make with just a few simple ingredients!
Ingredients
2 cups all-purpose flour
1 teaspoon baking powder
½ teaspoon salt
1 tablespoon unsalted butter, softened
¾ cup lukewarm water
Instructions
In a medium bowl, whisk together the flour, baking powder, and salt until well combined. Transfer to the bowl of a large food processor. Add the butter and pulse until the mixture resembles cornmeal (about 15 1-second pulses). With the food processor running, slowly stream in the warm water.
Process until the dough forms a rough ball.
Turn out dough onto a lightly floured work surface. Knead for 1 minute until smooth and elastic. Divide the dough into 10 equal pieces and roll into balls. Cover dough balls with a clean kitchen towel and allow to rest for 15 minutes.
Heat a large skillet over medium to medium high heat. While skillet is heating, roll tortillas into 7- to 8-inch diameter circles, using a bit of flour to prevent sticking. Place a tortilla into hot skillet and cook until it bubbles up a bit and light brown spots form on the underside, anywhere from 10 to 60 seconds depending on how hot your pan is and how thick your tortillas are. Flip tortilla and cook until second side is done. Repeat until all tortillas are cooked.
Serve immediately or store in a tightly covered container. To reheat, stack on a plate and cover with a damp paper towel. Microwave for 15 to 30 seconds or until warm.
Notes
*If you prefer, you may substitute the butter with lard or vegetable shortening. *You may make this recipe by hand instead of using a food processor. Mix in the butter with your fingers or a pastry cutter until the mixture resembles cornmeal, and then slowly stir in the water. Knead on a lightly floured surface until a smooth and elastic dough is formed. *For thinner tortillas, divide dough into 12 balls. For thicker tortillas, divide it into 8 balls. *To roll tortillas into a round-ish shape, roll flattened ball of dough in one direction from the center to the top edge. Turn the dough a quarter turn and roll again from the center to the top. Repeat rolling and turning until tortilla is to desired size and shape. *Do not stack rolled tortillas while waiting to cook them or they may become soggy. *Before cooking a rolled out tortilla, toss it back and forth a bit between your hands to knock off any excess flour. *If flour does start to accumulate in your pan it will burn, so be sure to carefully wipe flour out of pan between cooking tortillas. *If tortilla doesn't have golden spots after 1 minute, slightly increase heat. If the spots are dark brown or black, decrease heat.
https://www.fivehearthome.com/easy-homemade-flour-tortillas/
https://fivehearthome.com ~ All recipes and images on Five Heart Home are copyright protected. Please do not use without my permission. If you would like to feature this recipe, please rewrite the directions in your own words and give proper attribution by linking back to this blog.
Recipe originally shared at Lil' Luna. Adapted from AllRecipes.
Recipes to use tortillas…
Slow Cooker Chicken & Black Bean Tacos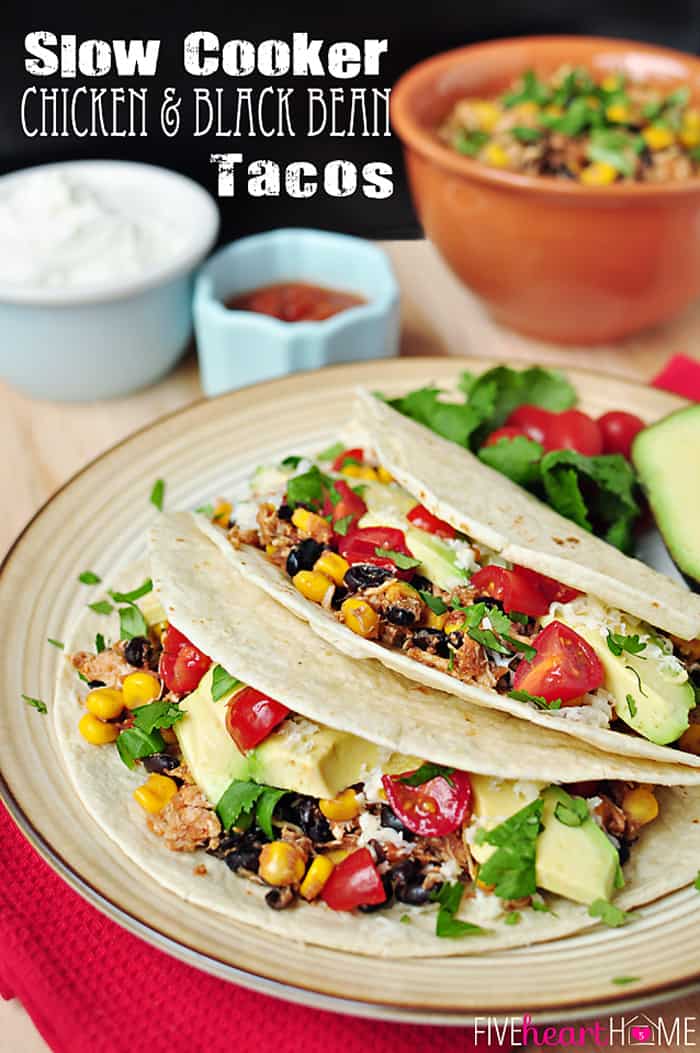 Slow Cooker Beef Barbacoa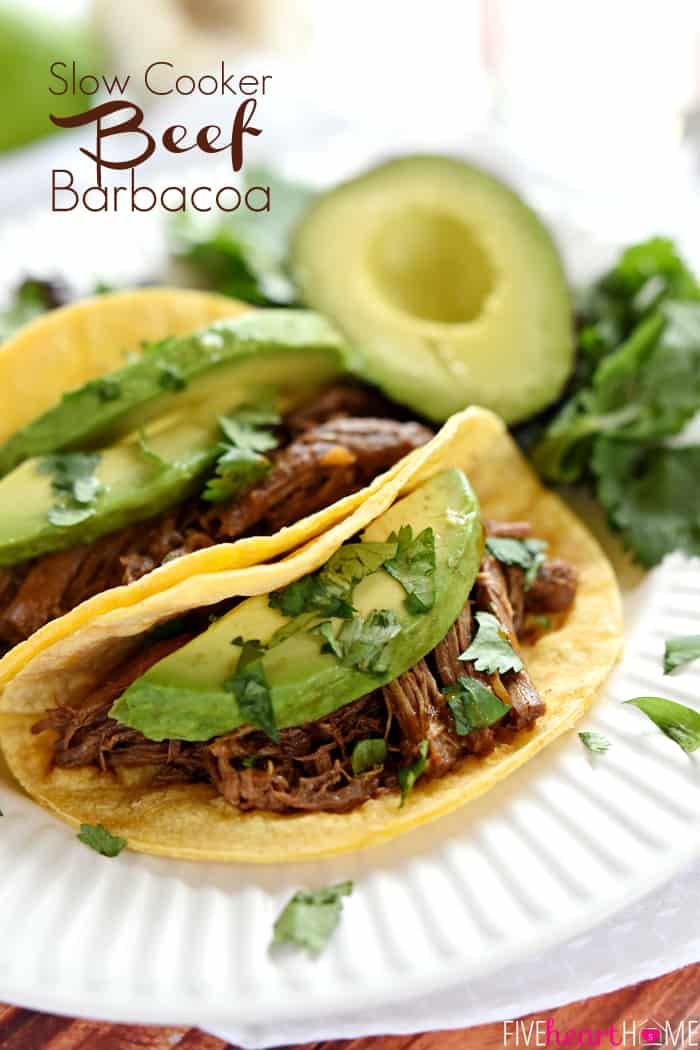 Creamy Dreamy Chicken Enchiladas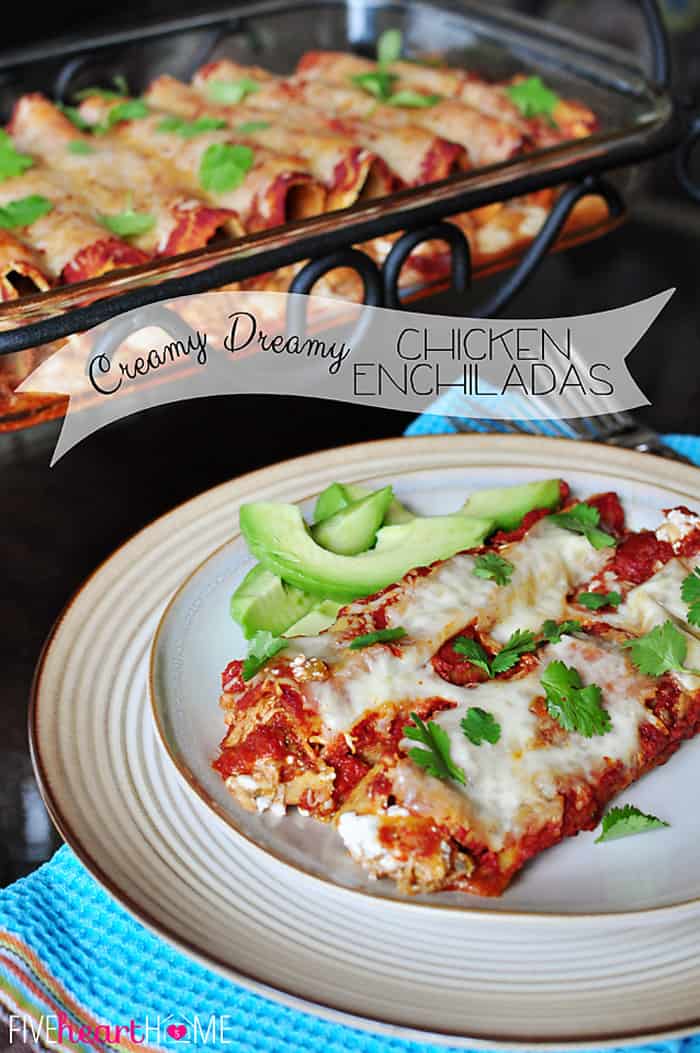 Slow Cooker Carnitas Tacos {Mexican Pulled Pork}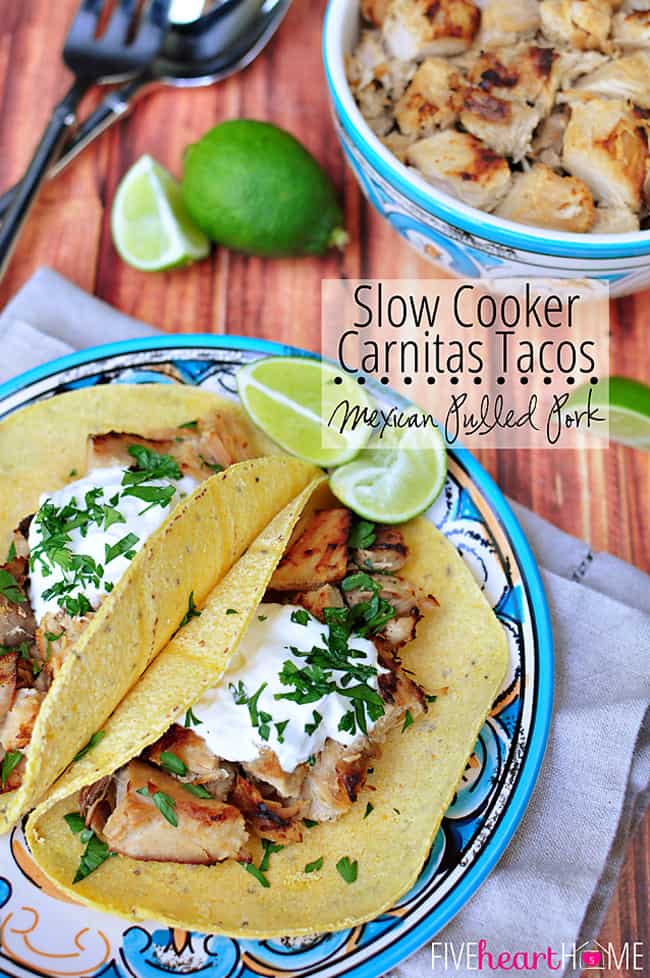 Breakfast Enchiladas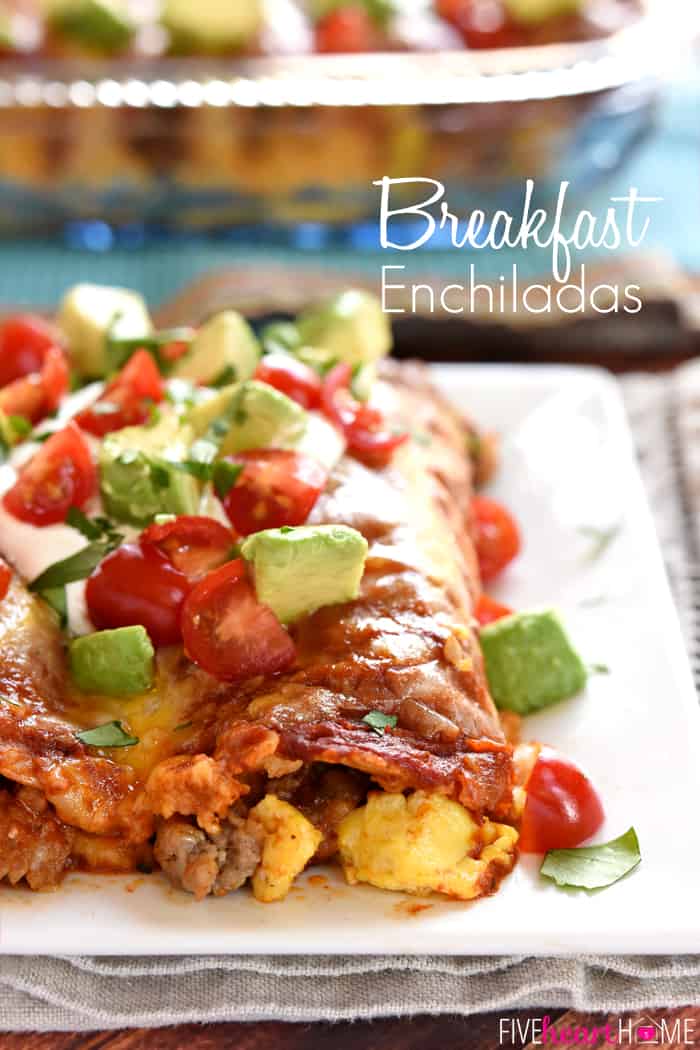 327