Quick Stovetop Baked Beans is a quick and easy, 5-ingredient recipe that dresses up canned white beans for a versatile dinnertime side dish!

Sometimes you need an effortless side dish to round out a meal, and bonus points if the entire family loves it. So it goes with these Quick Stovetop Baked Beans. After all, baked beans need not take all day, and today I'm letting y'all in on the simple, 5-ingredient shortcut!
One of my favorite dishes to whip up for a summertime picnic, potluck, or BBQ is Southern Baked Beans, which are sweet and savory like traditional baked beans, but jazzed up with barbecue sauce and bacon for a southern twist. They're as easy as stirring a handful of ingredients into canned white beans, topping with bacon, and baking until the beans are bubbly and the bacon is crispy.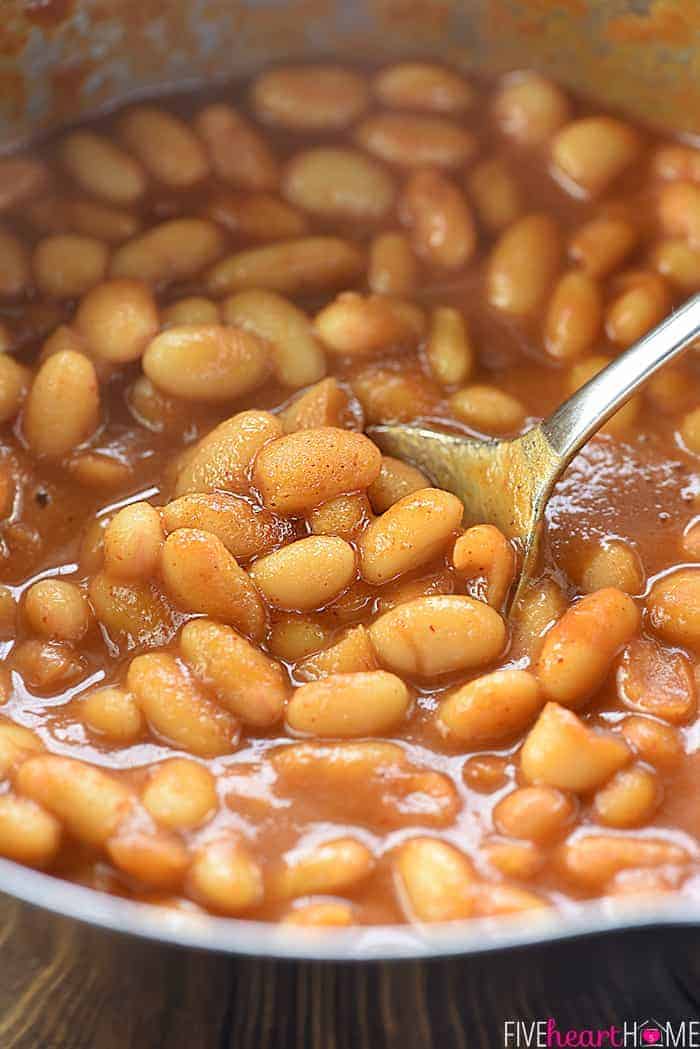 When I make said Southern Baked Beans, I typically assemble a dish big enough to feed a dozen or so people. But sometimes I crave those same baked beans in a smaller batch — just enough for my family — to enjoy alongside chicken or burgers or hot dogs.
And that's how I arrived at these Quick Stovetop Baked Beans. I basically reduced the recipe for my beloved Southern Baked Beans, warmed everything together in a pot, and eliminated the bacon. The result is a delicious, family-pleasing side dish that nicely complements all sorts of dinnertime fare and is ready in a matter of minutes!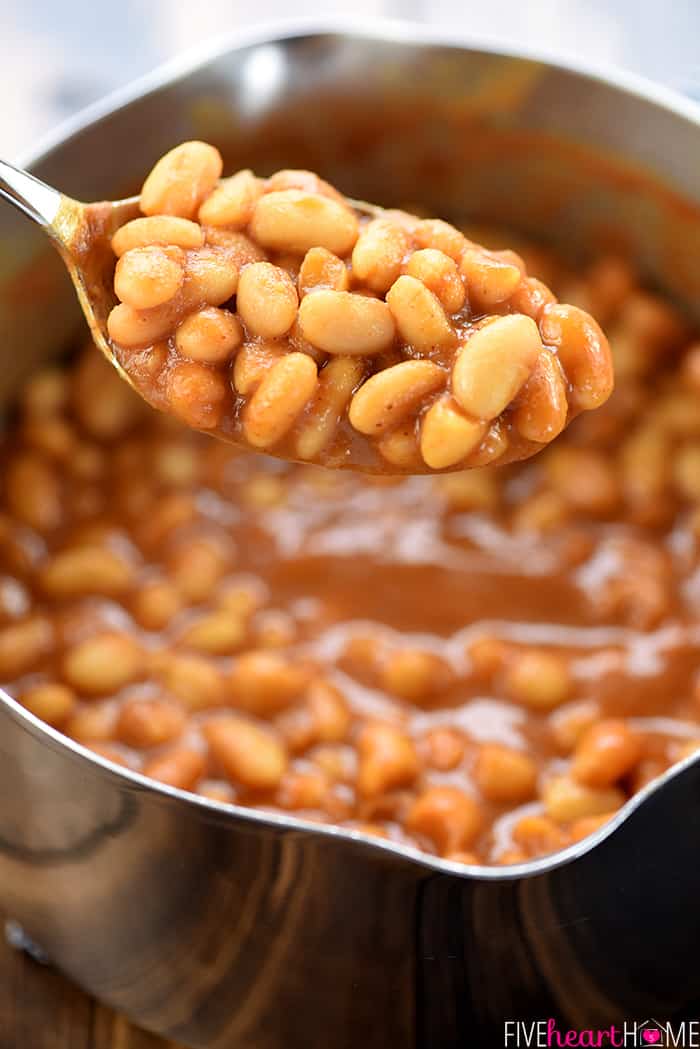 Aside from its ease, flavor, and popularity with my family, one of the things I love about this recipe is that it requires basic ingredients that I already always have on hand…canned white beans (Navy or Great Northern work equally well), maple syrup, barbecue sauce (homemade or a store-brought bottle with natural ingredients), prepared yellow mustard, and lemon juice. That's it!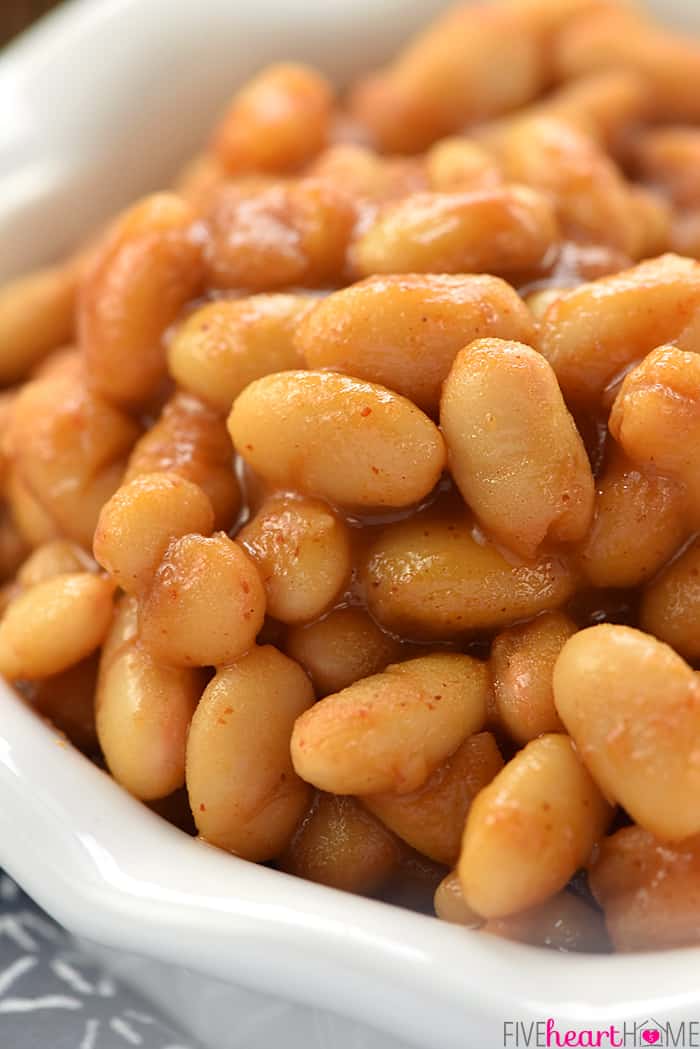 The resulting dish is a little bit sweet, a little bit savory, a little bit tangy, and a whole lotta yummy! I recommend pairing these Quick Stovetop Baked Beans with a fresh grilled burger, zippy potato salad, and sliced garden-fresh tomatoes for a simple, scrumptious summertime meal that will have everyone licking their plate and coming back for seconds. Enjoy!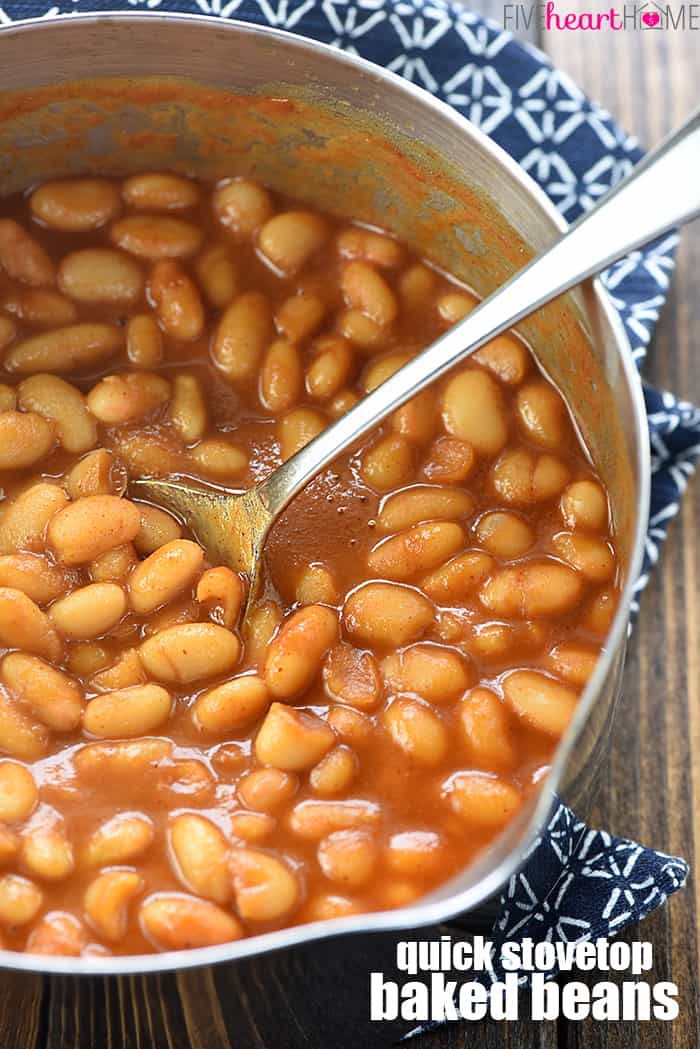 Quick Stovetop Baked Beans
Quick Stovetop Baked Beans is a quick and easy, 5-ingredient recipe that dresses up canned white beans for a versatile dinnertime side dish!
Ingredients
1 (16-ounce) can white beans (such as Navy or Great Northern beans), DRAINED
1 1/2 to 2 tablespoons pure maple syrup
2 tablespoons barbecue sauce
1 tablespoon prepared yellow mustard
1 1/2 teaspoons lemon juice
Instructions
Combine all of the ingredients in a small saucepan over medium heat. Bring to a boil, stir well, and reduce to a low simmer. Cook, stirring frequently, for 7 to 10 minutes. Serve with a slotted spoon.
Notes
Keep in mind that the type of barbecue sauce you use is going to contribute that same flavor to your beans (smokey vs. spicy vs. sweet, etc.). If your barbecue sauce is sweet, you may want to use a lesser amount of maple syrup.
This recipe can easily be doubled or tripled or quadrupled.
https://www.fivehearthome.com/quick-stovetop-baked-beans-recipe/
https://fivehearthome.com ~ All recipes and images on Five Heart Home are copyright protected. Please do not use without my permission. If you would like to feature this recipe, please rewrite the directions in your own words and give proper attribution by linking back to this blog.
♥More summer sides…

{2-Ingredient} Baked Parmesan Zucchini Rounds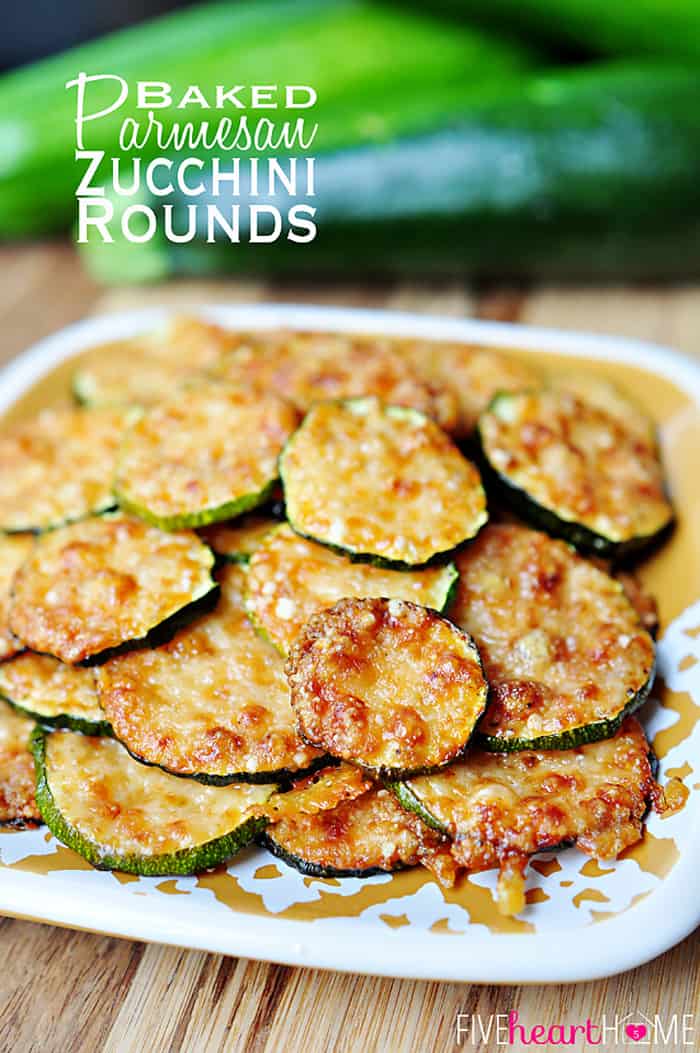 Tomato Cucumber Poppy Seed Salad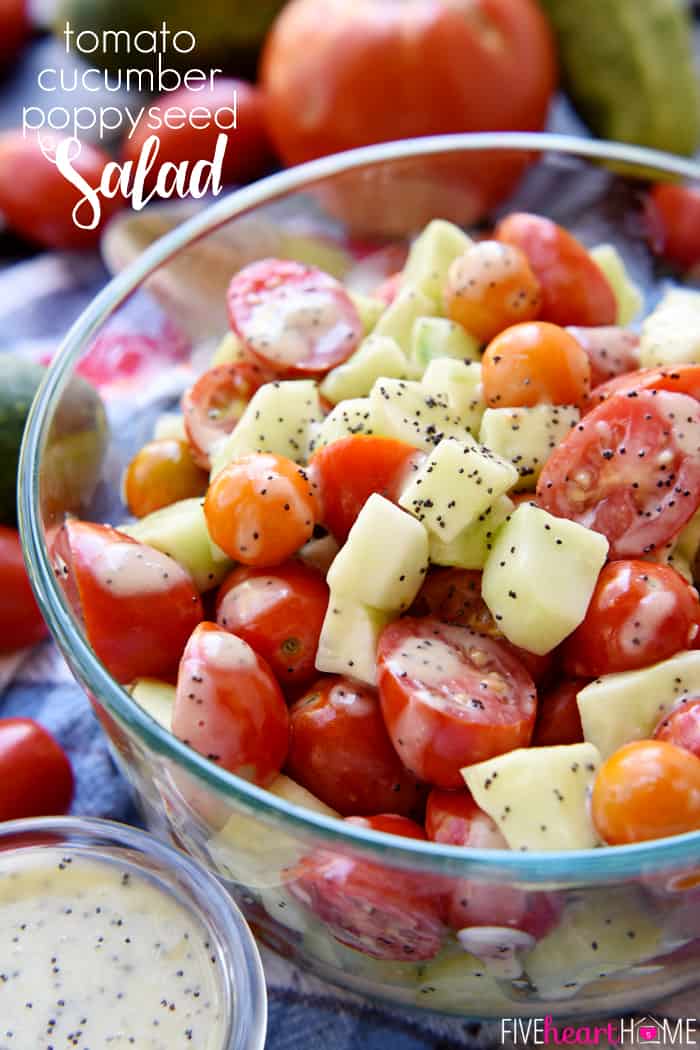 Southern Squash Casserole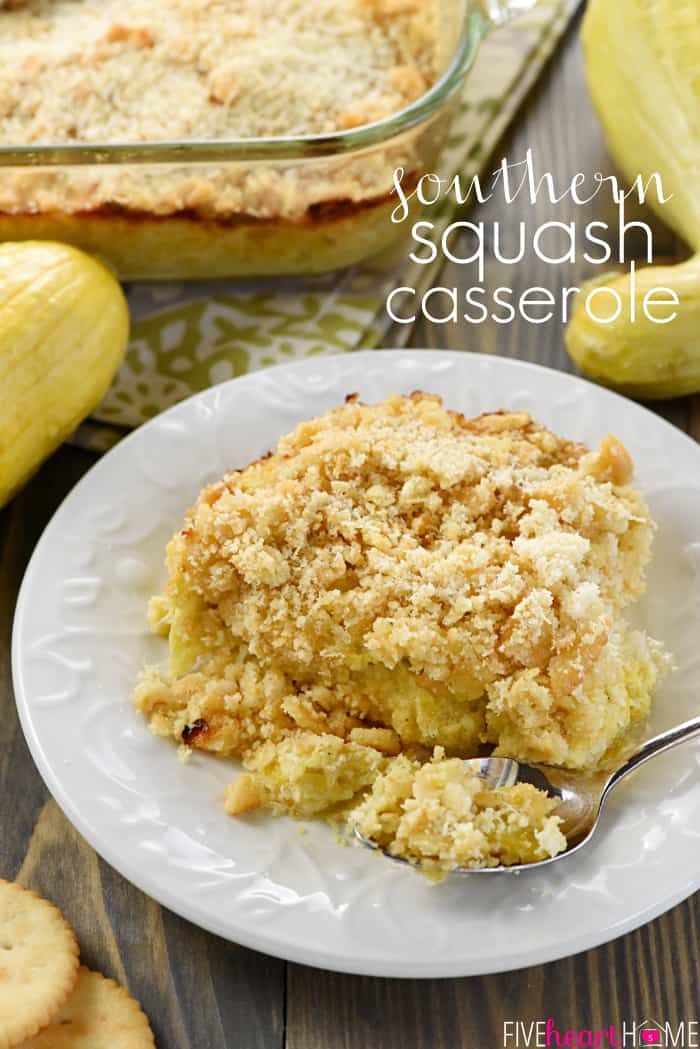 Carrot Apple Slaw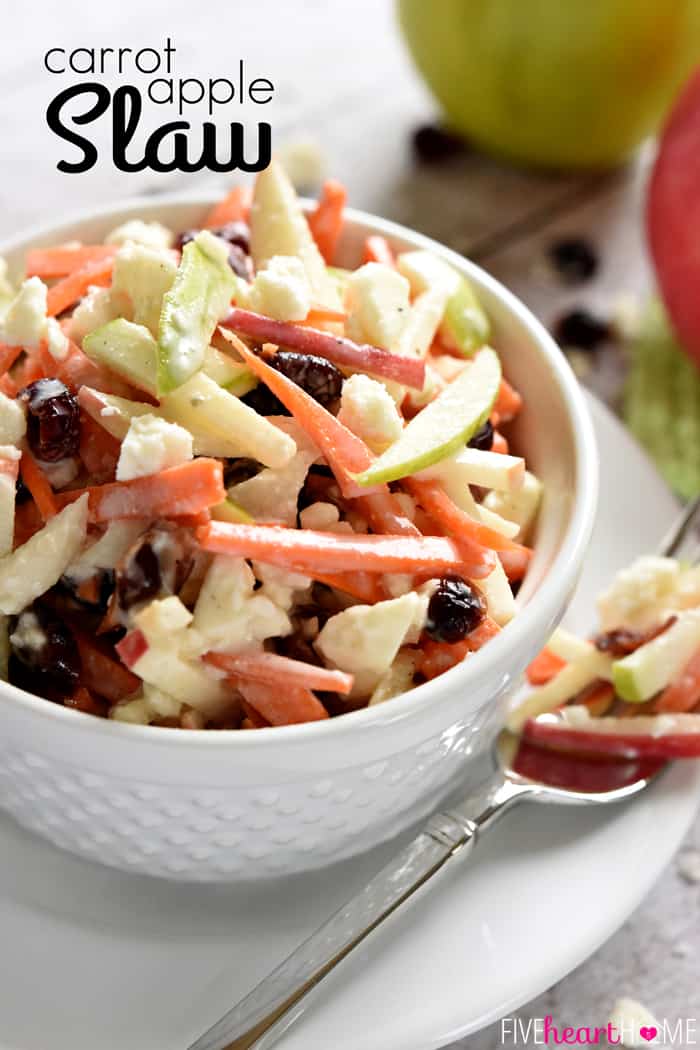 Save
Save
102