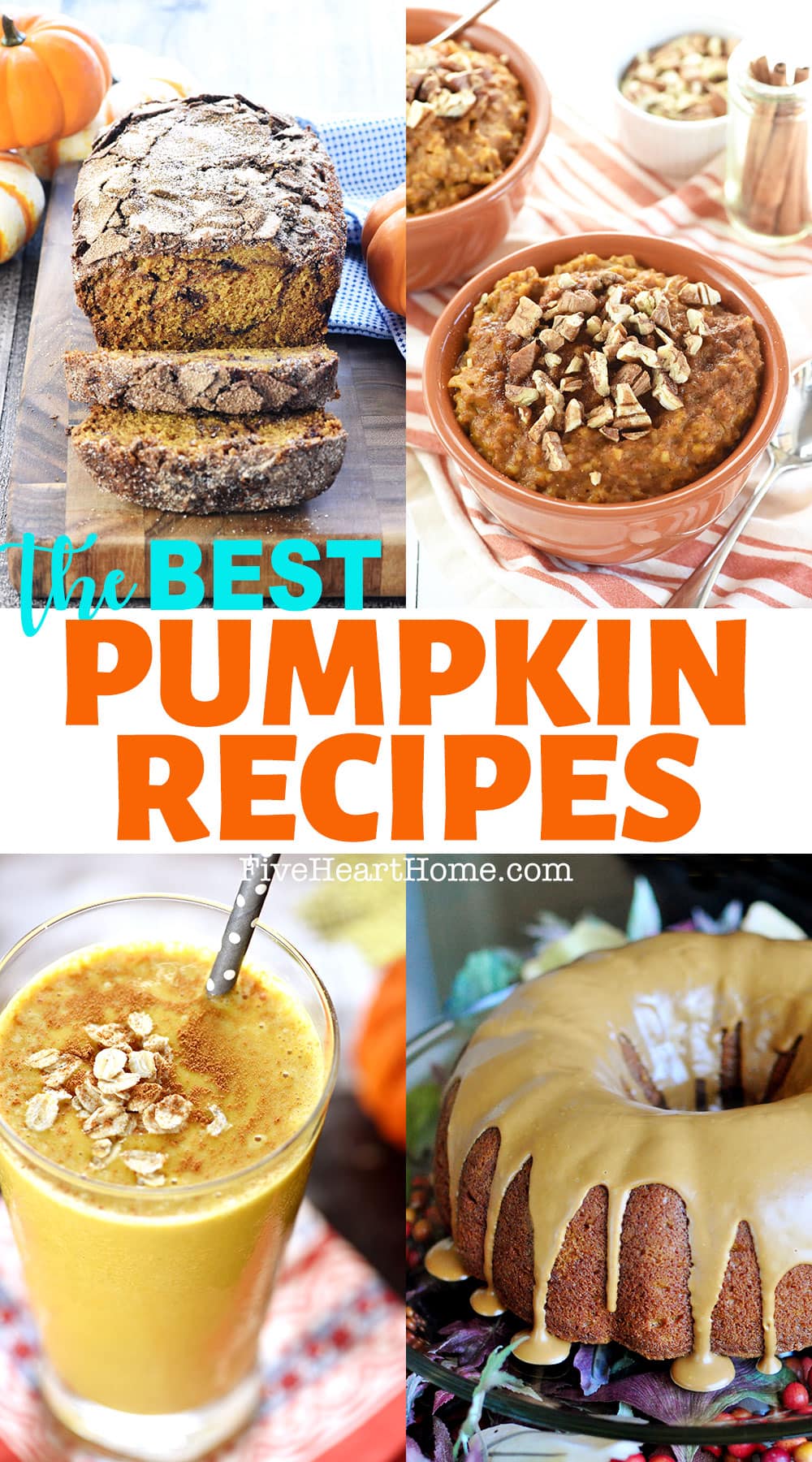 Embrace fall with a delicious collection of the BEST pumpkin recipes! This round-up features both healthy and decadent pumpkin recipes that are easy to make...from cakes and bars, to breads and muffins, to oatmeal, drinks, and so much more!
Each year on September 1st, I allow myself to crack open that first can of pumpkin (or whip up some Homemade Pumpkin Puree) and get to baking all of my favorite pumpkin recipes!
Well, the magical date has passed, and this round-up of scrumptious pumpkin recipes is ready to go! The only problem you'll have is deciding what to make first???
Some of these recipes are wholesome and healthy ways to start your day, while others are more decadent desserts. So whatever you're looking for, I hope you find some pumpkin inspiration for your fall baking (and treat making) below! 🙂
So which of these fabulous pumpkin recipes are you just itching to make?
I hope you enjoy anything you try! 🙂
Post originally published on August 30, 2015, and updated on August 30, 2017, and on September 23, 2021.
Save
Save