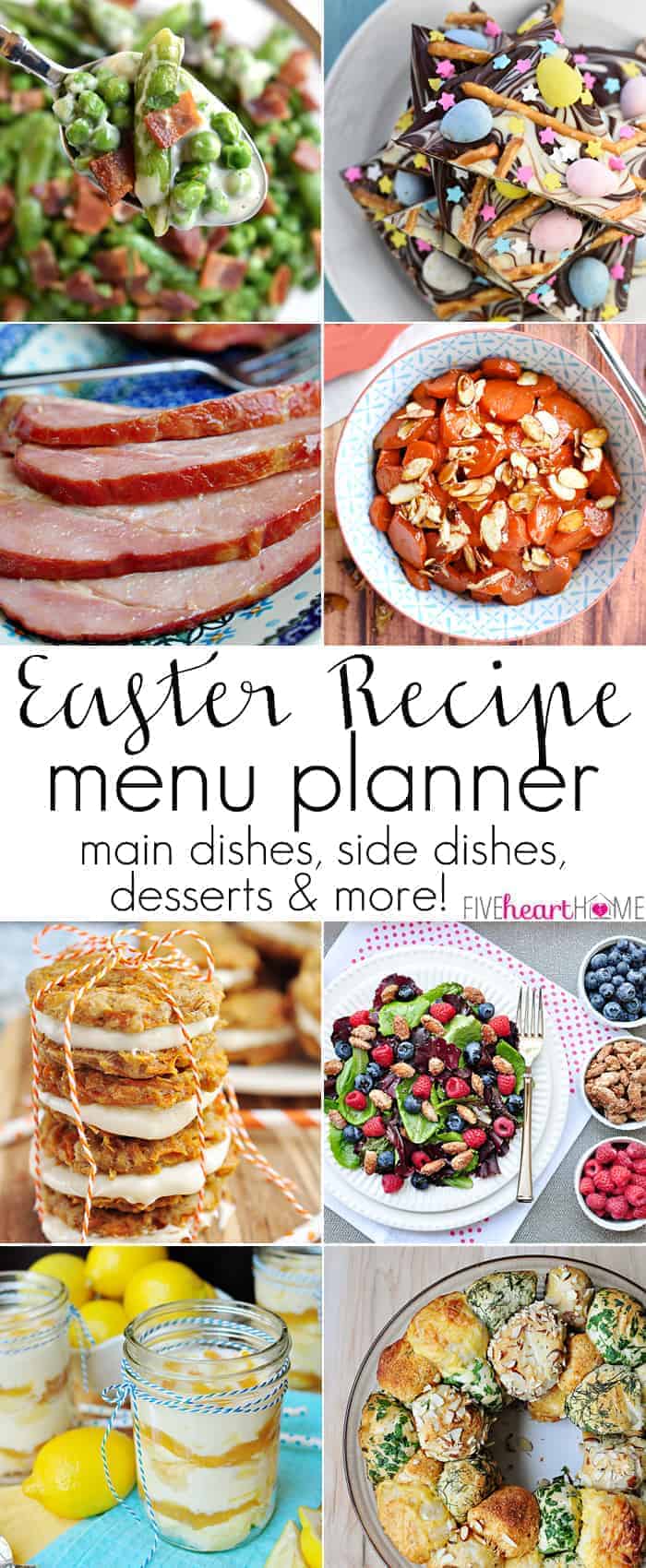 This *Ultimate* Easter Recipes Menu Planner includes everything from main dishes and side dishes, to breakfasts and desserts, to ideas for using up leftover ham and hard-boiled eggs!
In case you're starting to think about your upcoming Easter meal, I've put together a big, mouthwatering round-up of spring and Easter recipes to cover all of your bases.
Think of this as your one-stop, comprehensive Easter Menu Planner. 🙂 So get ready to click and pin and plan that Easter menu!
Easter Main Dishes
Cornish Hens with Citrus Glaze
Easter Desserts
Easter Breakfast Recipes
Leftover Ideas from Easter Recipes
This round-up was originally published March 16, 2016, and has been updated each year.
Save
Save